Hospice
Seeking hospice or palliative care isn't easy. There are a lot of serious decisions for you to make. When it comes to choosing a hospice care provider, Soulistic Hospice makes things a little easier. Our compassionate and knowledgeable team offers a holistic approach that addresses patients' physical, emotional, and spiritual needs. With a wide variety of services and an individualized approach that assesses each patient's unique needs, we offer hospice and palliative care in Amado, AZ, that you can rely on.
Providing Physical, Emotional, and Spiritual Care
Hospice care is about more than just therapy and prescriptions. At Soulistic Hospice, we understand that emotional and spiritual fulfillment is just as important as medical care. Our services take a holistic approach to physical, emotional, and spiritual care. By addressing all three of these core needs, we help improve a patient's quality of life so that they can feel more relaxed and confident toward the end of life.
Physical Care
Our team of medical professionals works to reduce the need for hospital stays so that our patients can enjoy more time in the comfort of their home. Medical assistance and other physical care services include medication management and symptom control. We will also work with a patient's primary care doctor to build a comprehensive care plan that will bring the best comfort and care to our patients.
Emotional Care
Hospice is not an easy experience, but emotional counseling and other similar services can help ease stress and create a more confident, loving environment for patients nearing the end of their life. In addition to emotional counseling services, our team of social workers can guide patients and their loved ones through hospice-related decisions. Additionally, our emotional care services can help coordinate respite or bereavement care to support patients' caregivers and family members.
Spiritual Care
Faith and spirituality can provide great comfort during hospice, making it an essential part of our end-of-life care in Amado, AZ. Many members of Soulistic Hospice's staff are interfaith ministers who can care for the spiritual and emotional needs of patients within their specific beliefs. Spiritual care helps patients gain a sense of confidence and peace during their hospice experience. It can also be a great source of comfort to friends and family members during this time.
The Soulistic Hospice Difference
The team at Soulistic Hospice treats every patient with the respect, compassion, and care they deserve. We deliver a comprehensive and multidisciplinary approach to our hospice and palliative care services in Amado, AZ, so that our patients can feel confident and comfortable as they near the end of life. Visit Soulistic Hospice today to learn more about our services and see if we're the right choice for you or your loved one seeking hospice in Amado, AZ.
Our Offices
We have two convenient locations: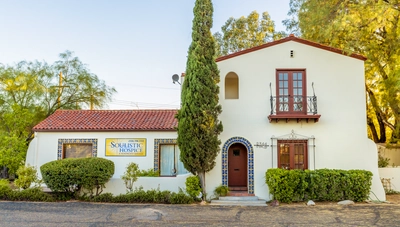 Tucson, AZ Location
Address
2344 E Speedway Blvd
Tucson, AZ 85719
MAP IT
Contact Info
Call: 520-398-2333 Fax: (520) 398-9524
CONTACT US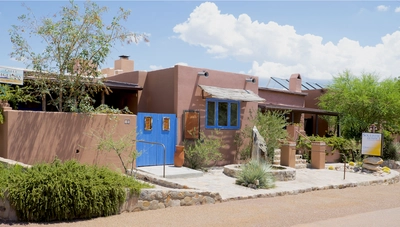 Tubac, AZ Location
Address
18 Calle Iglesia
Tubac, AZ 85646-1990
MAP IT
Contact Info
Call: 520-398-2333 Fax: (520) 398-9524
CONTACT US