Palliative Care vs. Hospice Care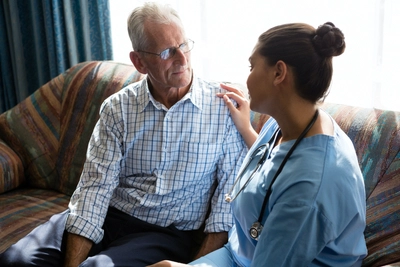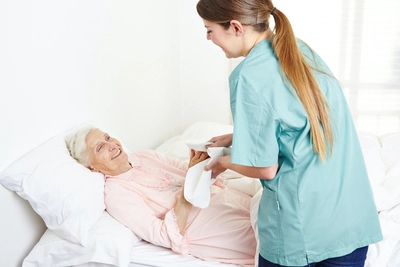 Hospice Care
When we seek medical attention for minor ailments and non-life-threatening conditions, we expect to receive a solution that allows us to return to normalcy after treatment. However, when a person has a serious illness that has progressed beyond the point of curative treatment, the medical attention provided is much different. Instead of focusing on remedial solutions, the treatment aims to provide comfort and relief while alleviating suffering. This type of treatment is called hospice care. Hospice care is for people who have learned from a medical care provider that they will not be able to recover from their condition, and they often have less than six months left to live. Hospice care is meant to improve quality of life and spare the terminally ill person from additional suffering associated with receiving intensive medical treatment.
There are four types of hospice care, each of which provides a different level of care.
The most basic type, Routine Home Care, provides medication, medical social services, volunteer visits, spiritual support, and bereavement counseling to patients in home, assisted living, or nursing home settings.
Continuous Care is intended for patients with illnesses that require monitoring. However, if the patient begins to show signs of severe or worsening symptoms, the nurse assigned to monitor them may determine to switch the patient to the next level of hospice care, known as General Inpatient Care.
As such, General Inpatient Care intends to control severe symptoms so that the patient can return to their home and family. The last level of hospice care is known as Respite Care.
Respite Care helps give family caregivers a break from the challenges of caring for a loved one with an advanced illness and can only be provided at a Medicare-certified inpatient hospice facility, hospital, or skilled nursing facility with staff that can provide around-the-clock nursing care.
REQUEST CARE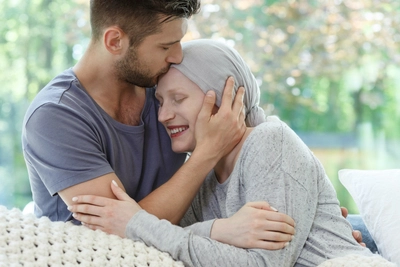 Palliative Care
Much like Hospice Care, Palliative Care improves the quality of life and alleviates suffering for a person with an advanced illness. It may involve the same types of symptom relief, emotional support, spiritual support, bereavement counseling, and assistance in coordinating care. However, unlike Hospice Care, life-prolonging and curative treatments are still available in Palliative Care.
Other major differences between Palliative care and Hospice care includes insurance coverage and where the treatment is available. While Hospice is completely covered by Medicare and can be provided in a variety of settings, Palliative Care may not be fully covered by Medicare or other private insurances and is usually offered through a hospital or outpatient clinic.
REQUEST CARE
Contact Us
If you have any further questions about the difference between palliative care and hospice care, you can contact us by calling (520) 398-2333 or by visiting our contact page.
Call us today for a free,
no obligation evaluation.
Learn more about why Soulistic Hospice is the ideal choice for you or your loved one.
Make a referral
We provide expert, loving hospice care in Tucson, Oro Valley, Marana, Catalina, Saddlebrook, Red Rock, Picture Rocks, Three Points, Vail, Benson, Sahuarita, Green Valley, Arivaca, Amado, Tubac, Rio Rico, Nogales, Patagonia, Sonoita, and Elgin.
Fax (520) 398-9524
Email Us:
info@soulistichospice.org
Areas We Serve
★ ★ ★ ★ ★
"I chose Soulistic for my mother and 100% recommend their services to anyone."
Call us today
for a free,
no obligation evaluation.
Frequently Asked Questions
Here you'll find answers to the most common questions people ask when considering hospice care.
We welcome all questions about our services, so feel free to contact us at any time.
Click the arrows to view answers.
What does hospice care cost?
What hospice services are covered by Medicare?
What are the eligibility requirements for hospice care?
Does hospice care replace medical treatment?
Does my loved one qualify for care?
Do you have on-call nurses?
Can I reach you after hours?
Knowledge Center
We are always available to answer any of your questions or concerns.
Our Offices
We have two convenient locations: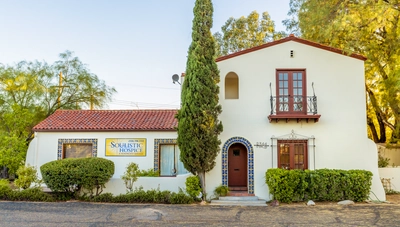 Tucson, AZ Location
Address
2344 E Speedway Blvd
Tucson, AZ 85719
MAP IT
Contact Info
Call: 520-398-2333 Fax: (520) 398-9524
CONTACT US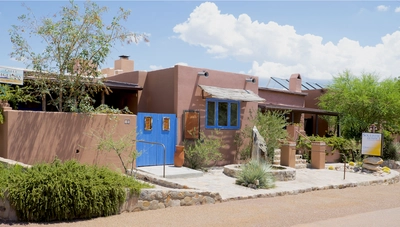 Tubac, AZ Location
Address
18 Calle Iglesia
Tubac, AZ 85646-1990
MAP IT
Contact Info
Call: 520-398-2333 Fax: (520) 398-9524
CONTACT US