When you're selecting in-home hospice care, you have many questions but know one thing for certain.
You want to make the right choice.
Here's why you can choose Soulistic Hospice with complete confidence...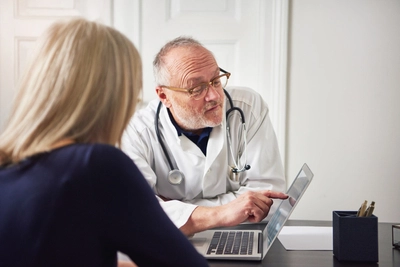 Expert Care
Soulistic is the locally owned nonprofit hospice in Tucson and Southern Arizona rated highly by CAHPS, the Consumer Assessment of Healthcare Providers and Systems, which is the leading organization that rates hospices. So you can rest assured that your loved one will receive professional care of the highest quality.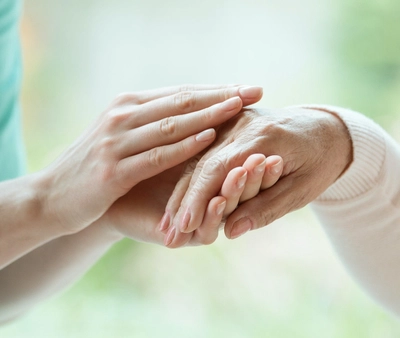 Loving Care
We're an interfaith hospice devoted to loving care of our patients, as well as compassionate support for families and caregivers. We believe every moment of life is precious, and we emphasize the quality of life of all patients and their families. To us, holistic end-of-life care isn't just a job. It's a calling.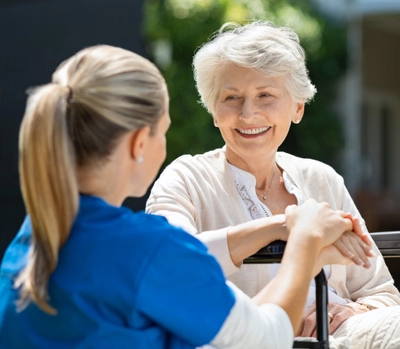 Convenient Care
Our expert and devoted team members provide hospice care wherever it's needed – in the comfort of your home, assisted living facilities, and nursing homes. We can also answer questions caregivers have, assist them in ways they require, and encourage them in the important work they do.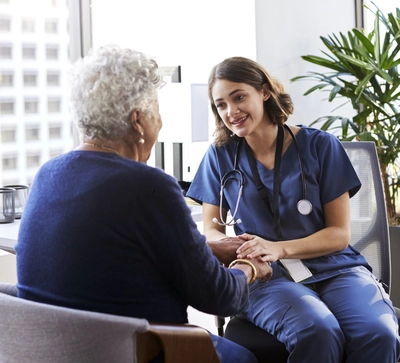 Affordable Care
If you have Medicare (Part A), the Medicare Hospice Benefit provides complete in-home hospice care coverage. If you have AHCCCS, you're already fully covered for hospice care. If you have a private insurance company, many of them contract with us. As a faith-based nonprofit hospice, we provide quality care to all in need, regardless of ability to pay.
Call Us
Learn more about why Soulistic Hospice is the ideal choice for you or your loved one.
Make a referral
We provide expert, loving hospice care in Tucson, Sahuarita, Green Valley, Arivaca, Amado, Tubac, Rio Rico, Nogales, Patagonia, and Sonoita.
Fax (520) 398-9524
Email Us:
info@soulistichospice.org
Areas We Serve
Read what families are saying about our expert, loving hospice care
We highly recommend them
"I cannot recommend this hospice enough. We searched through every hospice in Tucson to try and find the right one for my mom, and we are so thankful that we chose this one. I had no idea what hospice was about, but I don't know how we would have gotten through my mom's last months without them. We highly recommend them."
Selena Martinez
They helped guide us in the right direction 
"Soulistic Hospice is the team you want on your side for hospice care! Their whole team consists of caring and knowledgeable wonderful people. They really helped my family and my sister-in-law who was dying from cancer. They helped guide us in the right direction for her care, getting us supplies and medicine we needed ASAP and were always available for our concerns and questions. They really care about their patients and the patients' families too. The end of life journey can be very hard and emotional for both patient and family and our family couldn't have made a better choice with Soulistic. They guided us every step of the way and provided excellent care. I have a new admiration for the hard and caring work these people do!"
Jennifer Teuber
We Are Greatly Appreciative!
"After my wife returned home from the Rehabilitation Center and was given the diagnosis of COPD, Soulistic Hospice entered the picture. My wife was greatly impressed and was much more comfortable. At 90 years old, I was very relieved. It gave my wife such happiness and a few months of quality living. We are greatly appreciative!"
Don
They were there for us when others weren't
"My mother went on hospice on her 90th birthday and was dropped ten days later by another hospice organization because of her insurance. Soulistic Hospice stepped right in and took extraordinary compassionate, professional, and loving care of my mother until the very end. They were available 24/7, she had regular visits from the nursing staff, the pastor, and the attending physician. I was incredibly impressed by their professionalism, sensitivity, willingness to serve, and truly compassionate loving care. As a psychotherapist for over 30 years in Tucson I will only recommend Soulistic Hospice and the Care Homes they service."
Susan W.
Love & Guidance
"I used to work for Soulistic. It was the last nursing job I have ever had before retirement, and by far the most wonderful, they accepted me with open arms. I loved this job more than any place I have ever worked as a nurse. Each of the people that I worked with had individual gifts that were allowed to flourish. I received nothing but love and guidance to care for our beautiful patients and their needs. I know that I will call Soulistic whenever I believe that my time is near."
Judith B.
Thank You With All My Heart
"Soulistic hospice was such a wonderful team. They truly are a blessing. They responded to me right away and were there to provide the care for my Grampa. I'm so grateful for them and I would definitely refer them to whomever would need this kind of care. I thank you with all my heart."
Carmelita G.
I highly recommend them!
"Soulistic Hospice provided excellent care to one of my family members. They were sensitive to our cultural needs and went above and beyond our expectations. They have competent and compassionate staff on call 24 hrs a day 7 days a week, which made my family feel very secure. I highly recommend them!!"
M. Ikwe
They are angels
"There are no words to express how thankful we are for this company. After years of battling lung cancer, we were given a terminal diagnosis for my mother and were referred to Soulistic Hospice to help care for her. To say that they helped us through her death is not giving justice to what we experienced with them. They were at our home every single day at the end, holding her hand, teaching us what was going on and what to expect next, and helping us to make the right decisions to care for her. They are angels, I don't know how they found so many wonderful people in one single company, but they are the better than we could have ever hoped for."
Radiogog Papyrus
Wonderful organization
"Wonderful, dedicated organization that cares about what counts...the patient. Experienced nurses and leaders make this the top choice in Tucson. "
J. Brown
Extraordinary Team!
"I am grateful to everyone who helped realize my dream for my mother. A comfortable, loving, light, responsive place where all of you can still be with her and provide her with the care she deserves. She needs this faith-driven organization. Without it I do not believe we would have the same wonderful result."
G. Marshall
Kindness and Compassion
" I have never encountered such a team of sentient beings truly dedicated and equally fond of being in service to others. So whether I live another day or ascend to the highest peaks tomorrow makes little difference to me for kindness is strong medicine & Soulistic has assisted me unto a healing path come what may."
Tamara, Green Valley, AZ
Soulistic Hospice Has Been a Breath of Fresh Air for Our Assisted Living Home and Our Residents
" Soulistic Hospice services has been a 'breath of fresh air' for our Assisted Living Home and our residents. We felt our residents and their families were just another cold emotionalized number to other hospices we had tried. Soulistic Hospice has provided that loving touch and compassion."
Adult Care Home manager, Tucson, AZ
We Felt Extremely Loved and Supported
"I have long been a fan of hospice, but I was swept away by the loving care provided by Soulistic Hospice during the time of my friend's passing. We felt extremely loved and supported! Each person on the team was kind and thoughtful. I can't imagine a more genuine experience than the one my friend had as she passed to the other side."
Sandy
They are the most professional and caring people
"I would like to thank Soulistic Hospice for everything they provided for my mom. We could call any time of day or night and get all the support we needed. They are the most professional and caring people. I appreciate all their caring words during this time. If anyone needs help for their loved ones, we would recommend Soulistic Hospice in a heartbeat. Thank you <3"
Blanca Martinez
They treat patients like family
"Soulistic team members are so caring and compassionate. They treat patients like family. I would highly recommend them to anyone looking to give their family members the very best care."
Hope J.
God Bless This Company!
"I love this hospice company! I needed help urgently with my live in grandmother and they came out to my home within two hours with equipment, medication and nursing help. They came out every day because of her illness and confusion. I literally would never recommend any other company in the Tucson area. They saved me and she had a wonderful Christian counselor. God bless this company!"
Cindi
Best Hospice In Tucson
"This is honestly the best hospice in Tucson. We placed my grandma on hospice, and have no regrets using them. They are always so very kind, caring, and professional; from the nurses, medical social worker, chaplains, to their amazing aides, even the office staff, are all meant to do this. I am amazed at how much they have helped us, with things that we didn't even realize we would need help with. If I ever have a concern or question about anything with my grandma and need to call their office, I consistently have someone calling me back to help almost immediately. I am so thankful, I couldn't imagine taking care of my grandma without them and I would never consider anyone else."
Allison Z.
One of the Finest
" Soulistic hospice is one the finest organizations we have ever encountered. As a group dedicated to caring for the terminally ill, or people in severe distress, they have been totally dedicated to our service. The staff is always courteous and helpful, going out of their way to aid people in their care. "
David, Green Valley, AZ
Very pleased
"The nurses are great, our CNA is wonderful, our supplies always arrive on time, the staff always return my calls. We get a nurse right away when we need one. I am very pleased with them and highly recommend them. "
Jackie M.
Highly Recommended!
"Soulistic Hospice took care of a dear friend of mine. The attention to detail, and the expedited methods used to ensure delivery of equipment and medications were excellent. The nursing staff, their heartfelt support, along with their availability after hours was a God send, during a very difficult time. I would highly recommend this company to anyone in need!"
Laura G.
Professional and Caring Staff
"Soulistic Hospice took care of an elderly family member in my home until she passed. I found their staff to be very caring and professional, and they were always there when we needed them. Their doctor was exceptional and did regular house calls, which is almost unheard of. I would highly recommend their services to anyone!"
Vanessa
Recommending them for almost 10 years
"I own Moreno's Assisted Living in Tucson and have very high standards of care. I have recommended Soulistic Hospice to our patients and their families for almost 10 years now and have found them all to be honest, caring and professional. They are always there when I need them and I only want to work with them for hospice care for my patients. I highly recommend them and their integrity to anyone who needs hospice care for themselves or their loved one."
Maria Moreno
Care and Support was Outstanding
"I'm so thankful that Soulistic Hospice was there for both my husband and myself during the last months of his life. Dr. Lawrence, Beyana, Aladi, Shureen, Ah'Nuit and everyone at Soulistic were a formidable support team to have working on our behalf. Having knowledgeable, understanding, reassuring guidance was priceless and meant everything to me."
Nancy
They truly are a blessing!
"The staff, whether it was the nurses, CNA's or even the office staff, was so caring and understanding. They never got frustrated when I called because I was unsure of something or asked a million questions when they came to our house to check on our loved one. You can tell what they do and they treated my loved one just as though it was theirs. They truly are a blessing!"
Aubree G.
Loving Attention and Kind Staff
"I had the good fortune to work closely with this fine dedicated hospice team. Because my friend needed care around the clock, the Soulistic team went the extra mile and helped us to assemble and coordinate a quality caregiving team. Without them, we would not have known where to start."
William
Above & Beyond
"I have referred to Soulistic Hospice on a number of occasions. They are by far the most compassionate and organized hospice company I have encountered. They are quick and responsive when contacted and are always available same day, sometimes same hour. Their liaison, goes above and beyond to make sure our patients and their families are well taken care of from start to finish. If I could give them a 10 star I would!"
Shelly R.
Skilled Nursing, Tucson
They Honestly Care
"Soulistic hospice is such a wonderful hospice. We recently had to move my mother in law into our home with us, chose Soulistic because we have heard so many wonderful things about them, and I can now attest to this ourselves. They have become our partners in caring for her, and have truly become part of our family. They are available whenever we need their help, and the most wonderful part is that they honestly love their jobs. It is so relieving that they are never too busy for our family, they honestly care about all of us, and we have never once felt rushed. I definitely recommend this special company to anyone needing hospice care, we would never go anywhere else."
T. Bolton
Outstanding
"Soulistic Hospice took such fantastic care of my husband during his last days. The care and compassion that everyone at Soulistic showed to us during this tough time was outstanding. The entire team was so helpful and knowledgeable about the situation and the uncertainties the patients and families are going through. There was someone available 24/7 if there was a question or problem. The nurses were so kind and caring; they explained everything to me, what they were doing and what my husband was going through. The CNAs that came out to help were incredibly gentle and respectful. I am truly grateful for them. They made my husband's last days easier."
Marcia Popp
Such A Great Help
"Soulistic is taking care of my mom, and I would be lost without them. They are such a great help, and a wonderful group of people. Would recommend to anyone looking for hospice care."
Dan H.
Forever Grateful
"Soulistic took beautiful care of my husband, everyone should know about this hospice. I had no idea the blessing they would be to me and my family. The nurses were so compassionate, they are experts at what they do. I don't know how I would have made it through his death if I did not feel that we were in such competent hands. I will never forget them and will forever be so very grateful."
Pallora A.
Amazing
"Over the past 5 years I have had three of my loved ones cared for by Soulistic Hospice during their passing. I am so very grateful to all of their caring staff for the quick responses to our needs any time day or night. My loved ones were always kept comfortable, and had their dignity maintained at all times. As the caregiver, I was given education on how to use medications when needed, and how to use the medical equipment they provided. This was so helpful. With the loss of my loved ones, Soulistic has provided me with bereavement support for as long as I need. It has been so wonderful to never feel alone. I would highly recommend Soulistic's service to anyone needing hospice care."
Hana
Soulistic Hospice Shows Respect for Each Individual in My Home
"Soulistic Hospice is a caring hospice. They provide a team to help ensure that individuals and their loved ones are not alone in their journey, so their last days are peaceful and as pain-free as possible. They are a hospice who believes in compassionate care and respect for each individual. I recommend them to everybody!"
Assisted Living Owner
Incredibly Supportive
"I am so grateful for Soulistic Hospice and the care that they are providing to my mother. The staff is incredibly supportive, kind and quick to respond. They've treated my mom with the upmost respect and dignity during this time. I'm glad I chose Soulistic for my mother and 100% recommend their services to anyone. Your loved one will be in the best of hands."
Blanca D.
So Happy We Found Them!
"Soulistic Hospice really work together as a team to educate, guide and understand all aspects of what they do and what to expect during this trying time of our lives. We are very happy we found them!"
R. Martinez
Best company in Tucson
"I have had excellent service and I highly recommend them. When it comes to the point your love ones are getting ready to pass this is by far the best company in Tucson. They are caring understanding and very professional. "
V. Leibowitz
They were stellar
"When my mother's Alzheimer's was in the later stages Soulistic Hospice became part of my team. They were stellar in their compassionate care, gentle and thorough, on time and understanding. They respected my religious beliefs and were available with counselors for a year after my mom passed. I highly recommend their service!"
Jennifer T.
Last
Next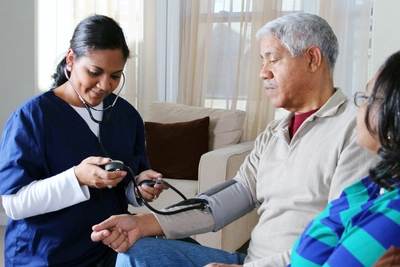 In-home hospice medical care reduces the need for trips to a doctor's office or medical facility by providing effective treatment in the familiar and comfortable environment of the patient's home.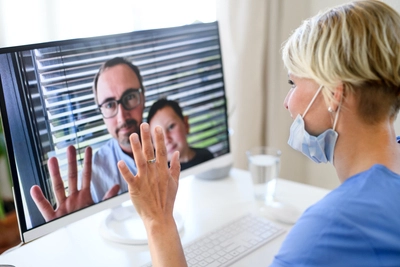 Your safety is our first concern; therefore, our team of Healthcare professionals are now providing both In-Home and Virtual Visit options.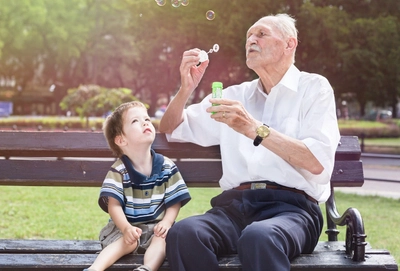 With nonprofit hospice care, our patients and their family members are given the opportunity to make decisions about the things that are important to them.
Call today for a free evaluation, there is no obligation and no cost.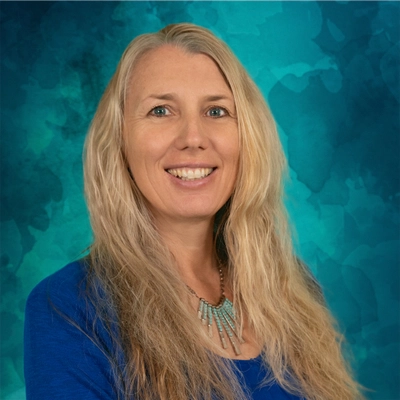 Meet Ala'Di Goodman, RN
Executive Director
Interfaith Minister
Ala'Di was born and raised in Christchurch, New Zealand and received her diploma as a Comprehensive Registered Nurse in 1993. Her nursing experience encompasses a variety of healthcare fields including psychiatric, post-partum, geriatric, orthopedic, rehabilitation, home health, and hospice care. Ala'Di is an educator in her field of expertise to both public and professional audiences. She is intuitive and sensitive to both patients and their loved ones and has dedicated her life to serving humanity. Ala'Di is also a musician and artist and has a love of animals.
MEET OUR TEAM
REQUEST CARE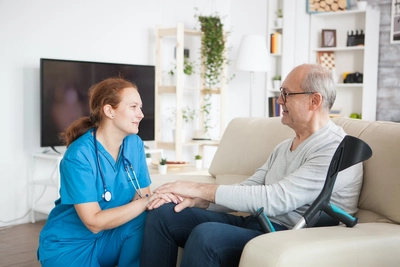 Everything You Need to Know About Hospice Care in Southern Arizona
We provide care for everyone who qualifies, regardless of ability to pay.
In-home hospice care is fully covered by Medicare Part A, Medicaid and most private insurance plans. If you have AHCCCS, you're already fully covered for hospice care.
Hospice care happens where your home is, you don't have to go anywhere. In fact, Hospice care often allows our patients to stay at home longer.
You don't have to give up your doctor. But, if you prefer, our medical staff can take charge of your holistic end-of-life care.
Hospice does not take away your medications. Like all home hospice services, we will sometimes remove medications that are unnecessary. The purpose is always to help you feel better and enjoy life more.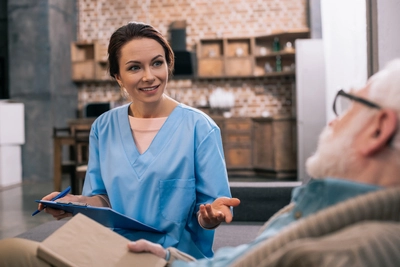 What does hospice care include?
When you sign up for hospice care in Tucson or elsewhere in Southern Arizona for yourself or your loved one, you receive in-home, in-facility, and/or virtual care from our interdisciplinary hospice team.
Here are specific services we provide:
On-call nurse availability 24/7.
Walkers, wheelchairs, a hospital bed, bedside commode, shower chair, etc.
Medical supplies, such as wound-care supplies.
Incontinent supplies: adult briefs, wipes, gloves, under-pads, etc.
Personal-care services: bathing, light housekeeping and activities of daily living.
Respite and in-home patient care, as needed.
Symptom and pain management to keep our patients comfortable.
All medications related to your primary diagnosis, and comfort medications, delivered to your home.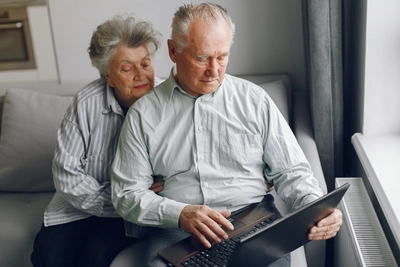 Does Your Loved One Qualify For Hospice Care?
If your loved one is experiencing any of the following signs or symptoms, please call to see if they qualify for additional care.
Frequent falls
Uncontrolled or increased pain
Frequent infections
Frequent visits to the doctor's office or hospital
Shortness of breath; may need oxygen
Losing weight and/or interest in food
Difficulty swallowing and/or choking on food
Increased weakness and sleeping
Requires more assistance with daily care
Has a life limiting illness such as Heart, Pulmonary, Kidney or Liver Disease, Cancer, Diabetes, Dementia, Parkinson's Disease, or Stroke
Please call us for more information, or if you would like a nurse to evaluate you or your loved one.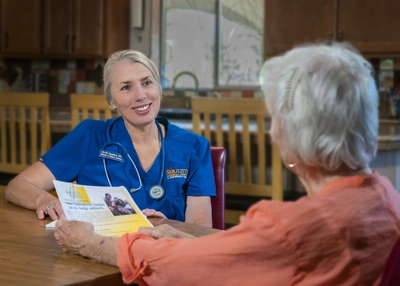 How do I sign up for hospice care?
If you're eligible for hospice care in Southern Arizona, signing up is easy.
Simply call us for a free in-home consultation. You don't need a doctor's order.
When you decide to sign up for Soulistic Hospice in Tucson or elsewhere in Southern Arizona, we'll get approval from your doctor.
The evaluation and sign-up process takes 60-90 minutes.
Our patients start to receive care the moment they sign up.
Why should I choose Soulistic Hospice?
There are many reasons to choose us or to ask your doctor for Soulistic Hospice by name. Here are four of them: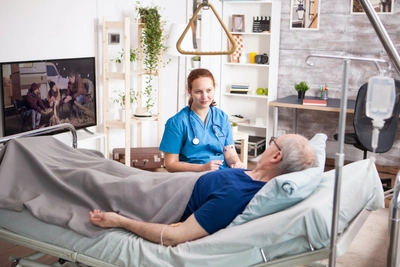 Experienced
The Soulistic Hospice team is made up of licensed professionals with extensive experience in their fields of practice. We provide the knowledge and expertise each patient needs to take control of his or her life, manage illness and enjoy life to the greatest extent possible.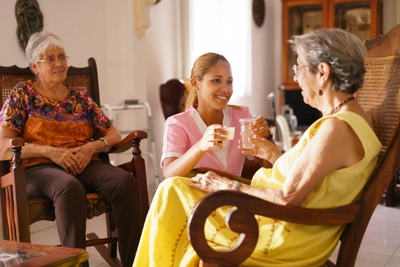 Local & Bilingual
Soulistic Hospice is a locally owned and operated in-home hospice service in Tucson and Southern Arizona, so we're able to focus on the needs of our patients and community. We provide bilingual professionals to serve our Spanish-speaking patients and their families throughout the region.
Se Habla Espanol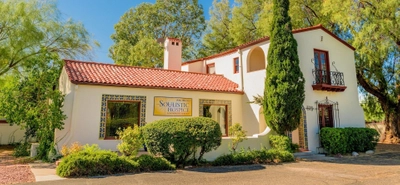 Nonprofit
As a nonprofit service, Soulistic Hospice strives to provide home hospice services for everyone, regardless of their ability to pay. Your support helps us to care for those less fortunate.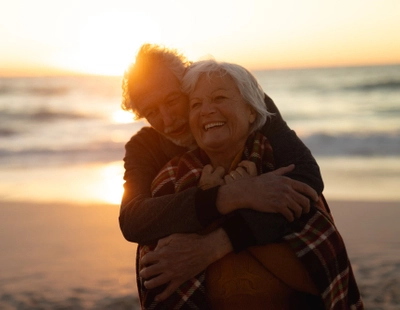 Faith Based
Soulistic is a faith-based hospice. It's our mission to embody the heart and soul of what hospice is meant to be. We are committed to providing loving service to all of humanity.
Make a referral
We provide expert, loving hospice care in Tucson, Sahuarita, Green Valley, Arivaca, Amado, Tubac, Rio Rico, Nogales, Patagonia, and Sonoita.
Fax (520) 398-9524
Support Us!
We greatly appreciate support from our community!
When you donate financially or volunteer your time, you make a difference. Learn More
Call Us
Learn more about why Soulistic Hospice is the ideal choice for you or your loved one.
Make a referral
We provide expert, loving hospice care in Tucson, Sahuarita, Green Valley, Arivaca, Amado, Tubac, Rio Rico, Nogales, Patagonia, and Sonoita.
Fax (520) 398-9524
Email Us:
info@soulistichospice.org
Areas We Serve
Knowledge Center
We are always available to answer any of your questions or concerns.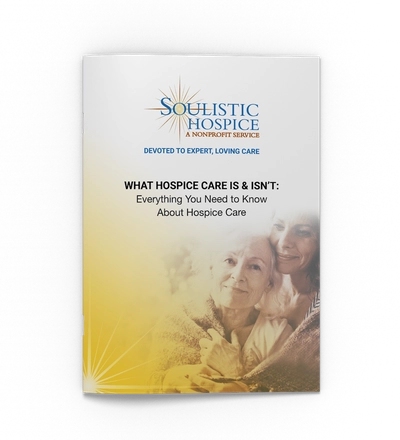 Free Download
What Hospice Care Is & Isn't:
Everything You Need to Know About Hospice Care
Our Offices
We have two convenient locations: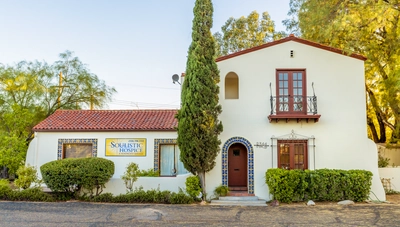 Tucson, AZ Location
Address
2344 E Speedway Blvd
Tucson, AZ 85719
MAP IT
Contact Info
Call: 520-398-2333 Fax: (520) 398-9524
CONTACT US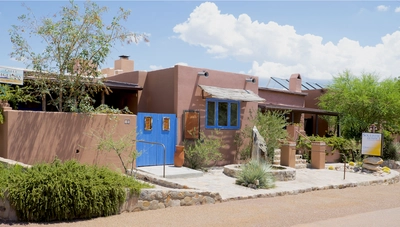 Tubac, AZ Location
Address
18 Calle Iglesia
Tubac, AZ 85646-1990
MAP IT
Contact Info
Call: 520-398-2333 Fax: (520) 398-9524
CONTACT US