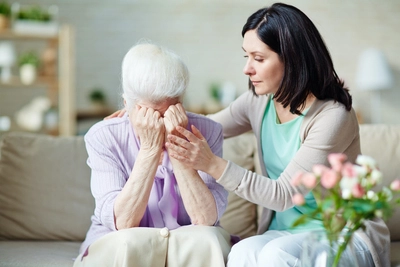 Emotional Counseling & Spiritual Support
While a patient is receiving hospice care, difficult choices sometimes have to be made regarding their continued care and medical treatment. With Soulistic Hospice in Tucson and the rest of Southern Arizona, you don't have to make any of these decisions alone. We help families and caregivers by providing emotional counseling and support, along with information you need, referrals, and compassionate help to coordinate changes.
Request Care
Emotional Counseling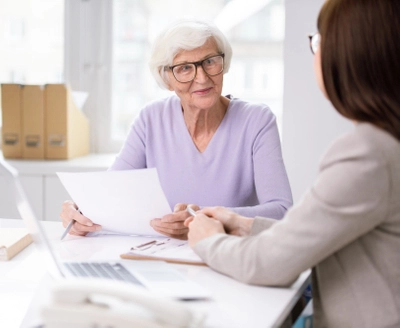 Soulistic Hospice provides emotional counseling and spiritual support to patients and their families in Southern Arizona. Our social workers also assist with practical concerns, such as health care wishes, planning for financial needs, and how to get additional support from other agencies.
Our staff of compassionate and knowledgeable social workers bring much needed support and assistance during the stressful time of end-of-life care, when many decisions must be made.
Our social workers can discuss important issues and assist in many other ways:
Explaining hospice services and providing additional information about Soulistic Hospice care
Coordinating respite care with family members and other caregivers
Coordinating placement in a personal-care home or nursing facility
Providing information about eligibility for additional benefits, such as VA benefits, insurance or financial assistance
REQUEST CARE
Spiritual Care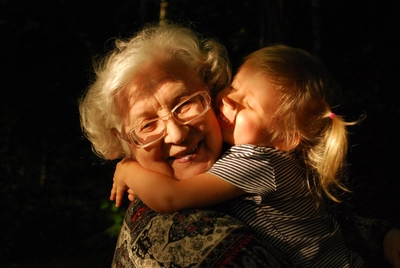 Many members of the Soulistic Hospice team are Interfaith Ministers, committed to a life of loving service to all of humanity. Their care and attention to the psychospiritual, physical, and emotional needs of the patients and families is done within the context of the patient and his or her family's beliefs, which are respected and upheld.
Their role is especially important, because many people turn toward spirituality for comfort at the end of life. Our ministers can help patients, their families, caregivers, and friends find comfort, strength, and peace.
Our interfaith ministers can provide spiritual care directly or coordinate it within your current faith.
Request Care
Our staff and social workers can discuss and assist in:
Coordinating placement into a personal care home or nursing facility, as needed
Coordinating respite care and communicating with family members and other caregivers
Providing information and referrals to additional services or agencies
Providing information about eligibility for additional benefits, such as VA benefits and insurance or financial assistance
Explaining hospice services and providing additional information as needed to patients and families about Soulistic Hospice care
Read what families are saying about our expert, loving hospice care
Soulistic Hospice Has Been a Breath of Fresh Air for Our Assisted Living Home and Our Residents
"Soulistic Hospice services has been a 'breath of fresh air' for our Assisted Living Home and our residents. We felt our residents and their families were just another cold emotionalized number to other hospices we had tried. Soulistic Hospice has provided that loving touch and compassion."
Adult Care Home manager, Tucson, AZ
Soulistic Hospice Shows Respect for Each Individual in My Home
"Soulistic Hospice is a caring hospice. They provide a team to help ensure that individuals and their loved ones are not alone in their journey, so their last days are peaceful and as pain-free as possible. They are a hospice who believes in compassionate care and respect for each individual. I recommend them to everybody!"
Assisted Living Owner
One of the Finest
"Soulistic hospice is one the finest organizations we have ever encountered. As a group dedicated to caring for the terminally ill, or people in severe distress, they have been totally dedicated to our service. The staff is always courteous and helpful, going out of their way to aid people in their care. "
David, Green Valley, AZ
We Are Greatly Appreciative!
"After my wife returned home from the Rehabilitation Center and was given the diagnosis of COPD, Soulistic Hospice entered the picture. My wife was greatly impressed and was much more comfortable. At 90 years old, I was very relieved. It gave my wife such happiness and a few months of quality living. We are greatly appreciative!"
Don
Extraordinary Team!
"I am grateful to everyone who helped realize my dream for my mother. A comfortable, loving, light, responsive place where all of you can still be with her and provide her with the care she deserves. She needs this faith-driven organization. Without it I do not believe we would have the same wonderful result."
G. Marshall
Care and Support was Outstanding
"I'm so thankful that Soulistic Hospice was there for both my husband and myself during the last months of his life. Dr. Lawrence, Beyana, Aladi, Shureen, Ah'Nuit and everyone at Soulistic were a formidable support team to have working on our behalf. Having knowledgeable, understanding, reassuring guidance was priceless and meant everything to me."
Nancy
We Felt Extremely Loved and Supported
"I have long been a fan of hospice, but I was swept away by the loving care provided by Soulistic Hospice during the time of my friend's passing. We felt extremely loved and supported! Each person on the team was kind and thoughtful. I can't imagine a more genuine experience than the one my friend had as she passed to the other side."
Sandy
Kindness and Compassion
" I have never encountered such a team of sentient beings truly dedicated and equally fond of being in service to others. So whether I live another day or ascend to the highest peaks tomorrow makes little difference to me for kindness is strong medicine & Soulistic has assisted me unto a healing path come what may."
Tamara, Green Valley, AZ
Professional and Caring Staff
"Soulistic Hospice took care of an elderly family member in my home until she passed. I found their staff to be very caring and professional, and they were always there when we needed them. Their doctor was exceptional and did regular house calls, which is almost unheard of. I would highly recommend their services to anyone!"
Vanessa
Loving Attention and Kind Staff
"I had the good fortune to work closely with this fine dedicated hospice team. Because my friend needed care around the clock, the Soulistic team went the extra mile and helped us to assemble and coordinate a quality caregiving team. Without them, we would not have known where to start."
William
Last
Next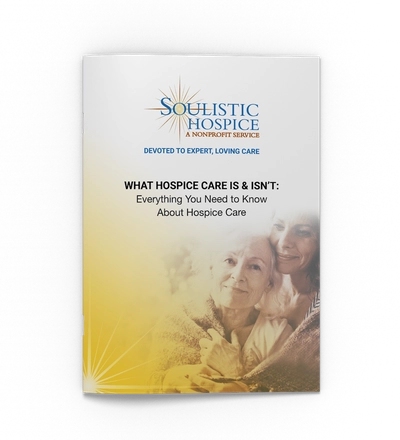 Free Download
What Hospice Care Is & Isn't:
Everything You Need to Know About Hospice Care
The Spiritual & Emotional Care Team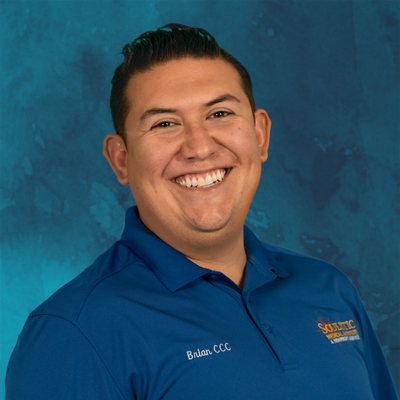 Brian Martinez
Community Care Coordinator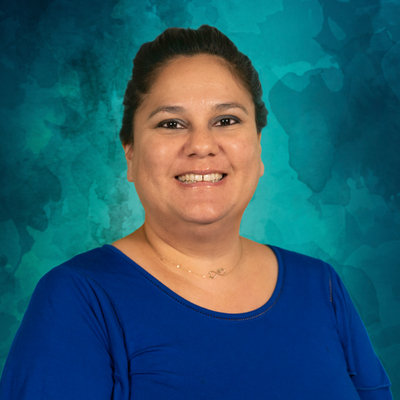 April Gonzalez, MSW
Social Worker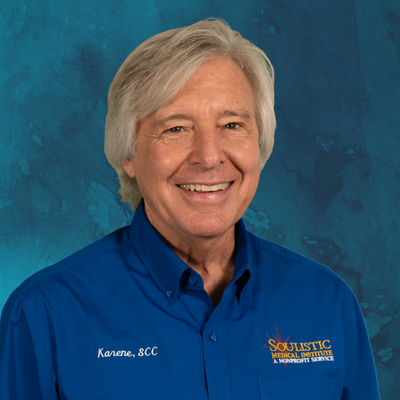 Karene Bennett, MUP
Spiritual Care Coordinator
Interfaith Minister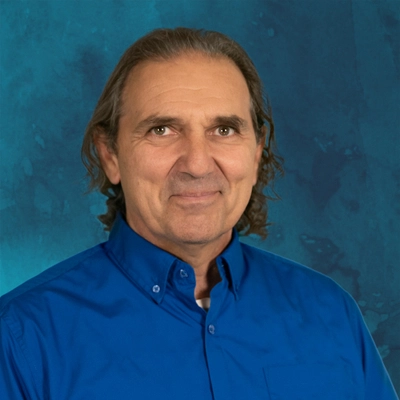 Tarenta Baldeschi
Spiritual Care Coordinator
Interfaith Minister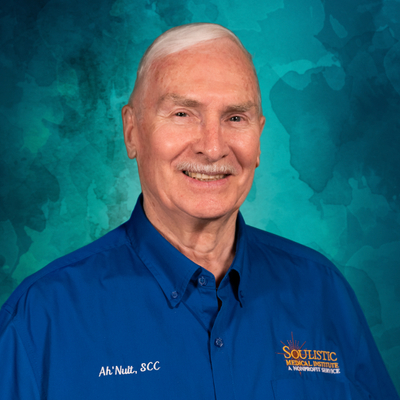 Ah'Nuit Nelson, BS
Spiritual Care Coordinator
Interfaith Minister
Ready to take the next step?
Frequently Asked Questions
Here you'll find answers to the most common questions people ask when considering hospice care.
We welcome all questions about our services, so feel free to contact us at any time.
Click the arrows to view answers.
Who pays for hospice care?
What hospice services are covered by Medicare?
What are the eligibility requirements for hospice care?
Does hospice care replace medical treatment?
Does my loved one qualify for care?
Do you have on-call nurses?
Can I reach you after hours?
Knowledge Center
We are always available to answer any of your questions or concerns.
Our Offices
We have two convenient locations: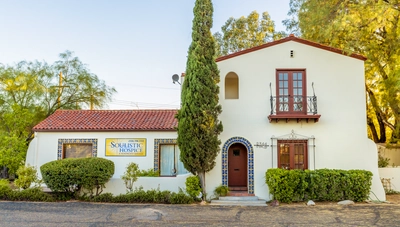 Tucson, AZ Location
Address
2344 E Speedway Blvd
Tucson, AZ 85719
MAP IT
Contact Info
Call: 520-398-2333 Fax: (520) 398-9524
CONTACT US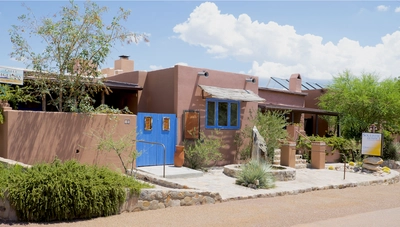 Tubac, AZ Location
Address
18 Calle Iglesia
Tubac, AZ 85646-1990
MAP IT
Contact Info
Call: 520-398-2333 Fax: (520) 398-9524
CONTACT US