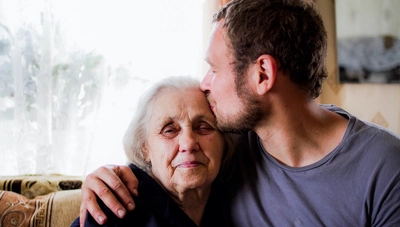 DEVOTED TO EXPERT, LOVING HOSPICE CARE
Serving Tucson, Green Valley, Nogales and much of Southern, Arizona.
How To Spend Time With Someone Who Is in Hospice Care
Having a loved one is in hospice care can be a difficult reality to handle. On one hand, them being in hospice care can make your loved one seem a bit removed from your life or family matters. However, they are still the same person with the same interests and hobbies, regardless of their stay in hospice. To better understand this, try considering how you might feel if you were in their position. If you were in hospice care, wouldn't you want your friends and family to visit and have an enjoyable time with you? That's why finding ways to make the most of your time spent with them is so rewarding. Taking some time to plan out a few activities prior to each visit can help strengthen the bond you have with your loved one and make them feel more comfortable with their overall experience in hospice care.
The next time you find yourself wondering how to spend time with someone who is in hospice care, consider the following activity examples and implement them into your visit accordingly.
What To Bring to Someone in Hospice Care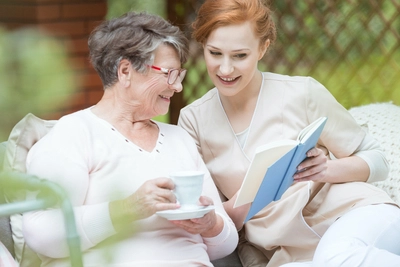 Figuring out how to spend time with someone who is in hospice care can sometimes include bringing them things that they otherwise wouldn't have outright access to anymore. If they miss your cooking or baking, bring them a home-cooked meal or freshly baked goodies to warm their spirits. If they enjoy travel or a hobby that they can no longer participate in, bring some memorabilia or photographs to spark up a conversation about fond memories. You can also use the opportunity to bring in something unexpected that you think they might enjoy or that reminded you of them.
REQUEST CARE
Activities To Do With Someone in Hospice Care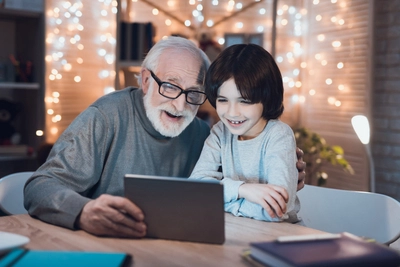 Sometimes, visiting doesn't have to be about sitting and talking; instead, it can involve various fun activities. For something that involves active engagement for everyone, try playing bingo, painting, crafting, or putting a puzzle together. These activities are great for creating a fun environment and engaging everyone involved in the visit. For an activity that's a bit more relaxing, try reading a book or watching a movie together. Laid-back activities are best for creating a calm and comforting environment.
Request Care
Call us today for a free,
no obligation evaluation.
Learn more about why Soulistic Hospice is the ideal choice for you or your loved one.
Make a referral
We provide expert, loving hospice care in Tucson, Oro Valley, Marana, Catalina, Saddlebrook, Red Rock, Picture Rocks, Three Points, Vail, Benson, Sahuarita, Green Valley, Arivaca, Amado, Tubac, Rio Rico, Nogales, Patagonia, Sonoita, and Elgin.
Fax (520) 398-9524
Email Us:
info@soulistichospice.org
Areas We Serve
★ ★ ★ ★ ★
"I chose Soulistic for my mother and 100% recommend their services to anyone."
Call us today
for a free,
no obligation evaluation.
Frequently Asked Questions
Here you'll find answers to the most common questions people ask when considering hospice care.
We welcome all questions about our services, so feel free to contact us at any time.
Click the arrows to view answers.
What does hospice care cost?
What hospice services are covered by Medicare?
What are the eligibility requirements for hospice care?
Does hospice care replace medical treatment?
Does my loved one qualify for care?
Do you have on-call nurses?
Can I reach you after hours?
Knowledge Center
We are always available to answer any of your questions or concerns.
Our Offices
We have two convenient locations: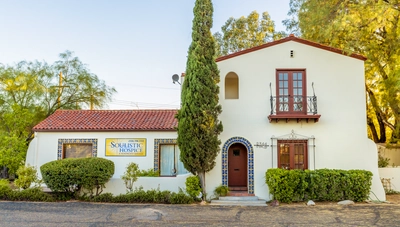 Tucson, AZ Location
Address
2344 E Speedway Blvd
Tucson, AZ 85719
MAP IT
Contact Info
Call: 520-398-2333 Fax: (520) 398-9524
CONTACT US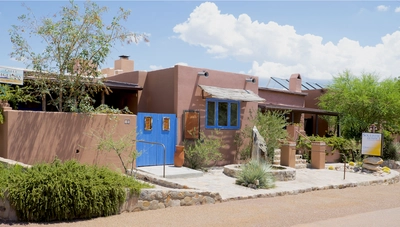 Tubac, AZ Location
Address
18 Calle Iglesia
Tubac, AZ 85646-1990
MAP IT
Contact Info
Call: 520-398-2333 Fax: (520) 398-9524
CONTACT US