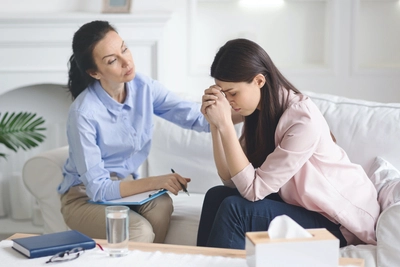 DEVOTED TO EXPERT, LOVING HOSPICE CARE
Serving Tucson, Green Valley, Nogales and much of Southern, Arizona.
Grief and Loss Support Services
Loss, Grief, and Bereavement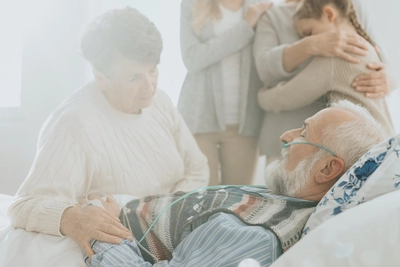 Many of us experience grief when faced with loss. It can come about in response to a variety of situations, such as losing a job or starting a new chapter in your life. Grief feels different for everyone. It can be complex and drawn out for some, or simple and short-lived for others. For those experiencing it for the first time, this sadness can seem overwhelmingly confusing and difficult to understand. However, when the loss we experience is tied to the passing of a loved one, the grief transforms into something known as bereavement. Bereavement, like grief, can involve feelings of sadness, anger, and confusion but for reasons specific to losing a loved one, such as having to adapt to life without them. When faced with bereavement, you must seek connections with others to keep yourself grounded and prevent feelings of isolation. However, when friends and family aren't an available option, another option is grief and loss counseling.
REQUEST CARE
Soulistic Hospice Grief and Loss Support Services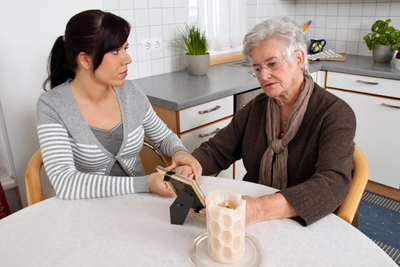 Losing a loved one is difficult for many of us to endure and process without support from others, and when dealing with situations of grief and bereavement, caring for yourself emotionally can become an overwhelming challenge. Regardless of previous experience with loss, or lack thereof, you may find yourself stuck in a stage of grief or struggling to cope with sadness. Luckily, Soulistic Hospice is here to help with grief and loss support services for those that have lost a loved one in the hospice care system. Family members and close friends alike can participate in any of our grief counseling group therapy sessions, where we practice collaborative healing and create interdependent support systems. However, we also offer one-on-one grief and bereavement therapy for those that prefer to receive support in a more private manner. Similar to group therapy, in a one-on-one session, we aim to help you overcome grief and make peace with the difficult situation you've endured. However, what makes private counseling different from group counseling is the emphasis we put on helping you understand and cope with your own emotions.
REQUEST CARE
Call us today for a free,
no obligation evaluation.
Learn more about why Soulistic Hospice is the ideal choice for you or your loved one.
Make a referral
We provide expert, loving hospice care in Tucson, Oro Valley, Marana, Catalina, Saddlebrook, Red Rock, Picture Rocks, Three Points, Vail, Benson, Sahuarita, Green Valley, Arivaca, Amado, Tubac, Rio Rico, Nogales, Patagonia, Sonoita, and Elgin.
Fax (520) 398-9524
Email Us:
info@soulistichospice.org
Areas We Serve
★ ★ ★ ★ ★
"I chose Soulistic for my mother and 100% recommend their services to anyone."
Call us today
for a free,
no obligation evaluation.
Frequently Asked Questions
Here you'll find answers to the most common questions people ask when considering hospice care.
We welcome all questions about our services, so feel free to contact us at any time.
Click the arrows to view answers.
What does hospice care cost?
What hospice services are covered by Medicare?
What are the eligibility requirements for hospice care?
Does hospice care replace medical treatment?
Does my loved one qualify for care?
Do you have on-call nurses?
Can I reach you after hours?
Knowledge Center
We are always available to answer any of your questions or concerns.
Our Offices
We have two convenient locations: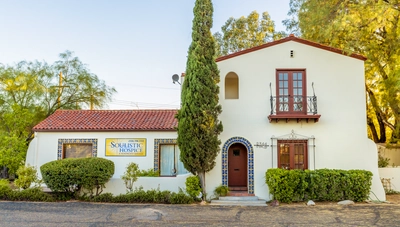 Tucson, AZ Location
Address
2344 E Speedway Blvd
Tucson, AZ 85719
MAP IT
Contact Info
Call: 520-398-2333 Fax: (520) 398-9524
CONTACT US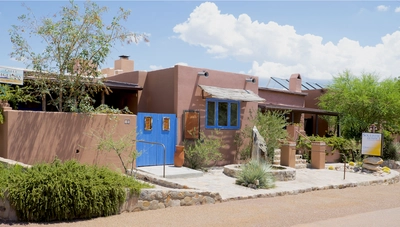 Tubac, AZ Location
Address
18 Calle Iglesia
Tubac, AZ 85646-1990
MAP IT
Contact Info
Call: 520-398-2333 Fax: (520) 398-9524
CONTACT US