Hospice Care in Arivaca, AZ
When you're looking for a hospice care provider, there are likely many questions and concerns on your mind. That's why Soulistic Hospice is here to make this next stage of life as easy as possible for you and your loved ones. We offer compassionate, holistic hospice care in Arivaca, AZ. Our experienced team and comprehensive services create a supportive, respectful, and comfortable environment for patients nearing the end of their life. Read on to learn more about Soulistic Hospice and the options we offer for hospice care and palliative treatment in Arivaca, AZ.
Services We Provide
Soulistic Hospice takes a holistic approach to end-of-life care. We strive to fulfill physical, spiritual, and emotional needs. By focusing on all these aspects of care, we create a higher quality of life for patients.
Medical assistance is a cornerstone of reliable hospice care. Our team of medical professionals can provide assistance when it comes to taking medications, managing pain, and controlling other symptoms. These services help reduce the need for hospital stays and allow patients to continue enjoying the comfort of their own homes.
Our hospice team also delivers personal care. Tasks like running errands or cleaning the house ease some of the responsibility on patients and their families, letting them enjoy a more relaxing hospice experience. Personal care services might also include assisting patients with dressing, bathing, and similar tasks.
Faith and spiritual support are also important in end-of-life care. That's why Soulistic Hospice offers interfaith spiritual support. Our ministers help families find love, strength, and peace in their faith and with each other during hospice care.
Finally, we understand that hospice care is a difficult time. We have an experienced team of social workers who offer emotional counseling services to help patients and their loved ones navigate the feelings and challenges that come with hospice care.
Count on Soulistic Hospice
At Soulistic Hospice, we put compassion, respect, and care at the forefront of everything we do. Our holistic approach to hospice care gives patients and their families the support they need for all aspects of life. In addition to the above services, we offer virtual visits, veteran care, bereavement care, and more. We also have many staff members who speak fluent Spanish and English, so we can better serve our community. Make a decision you can feel confident in when you choose Soulistic Hospice for your hospice care in Arivaca, AZ.
Our Offices
We have two convenient locations: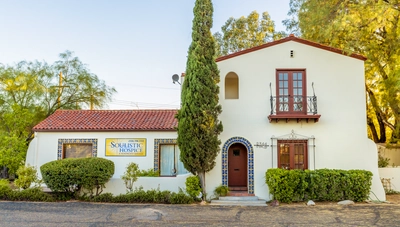 Tucson, AZ Location
Address
2344 E Speedway Blvd
Tucson, AZ 85719
MAP IT
Contact Info
Call: 520-398-2333 Fax: (520) 398-9524
CONTACT US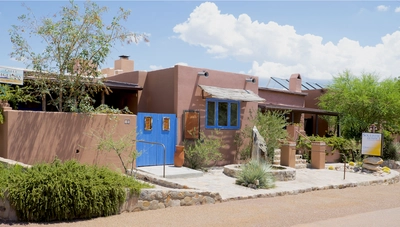 Tubac, AZ Location
Address
18 Calle Iglesia
Tubac, AZ 85646-1990
MAP IT
Contact Info
Call: 520-398-2333 Fax: (520) 398-9524
CONTACT US