Soulistic Hospice is more than just a career. It's a calling.
Do you feel you have a calling to care for others? Then you're the exceptional kind of person who can have a successful career with us.
Soulistic is a nonprofit hospice that specializes in providing the most affordable hospice care and the highest quality end-of-life care available. We are locally owned and operated, faith-based, state licensed, and Medicare certified.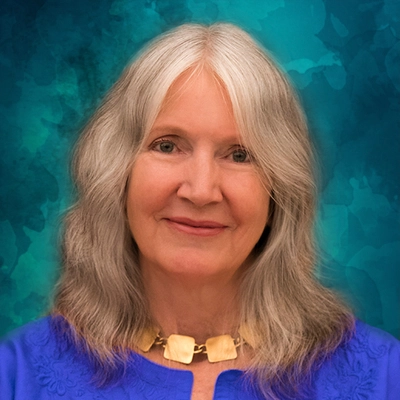 Marayeh Cunningham, Ph.D.
CEO
Clinical Psychologist
Interfaith Minister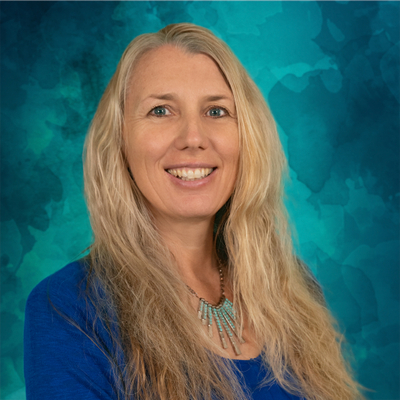 Ala'Di Goodman, RN
Executive Director
Interfaith Minister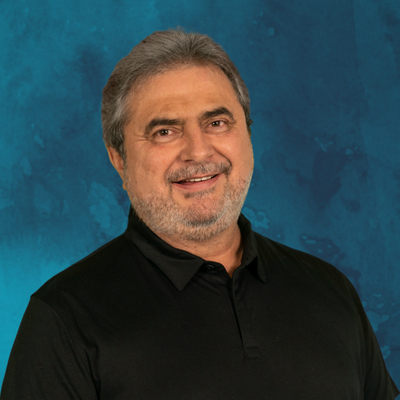 Dr. Nelson Sandoval, MD
Medical Director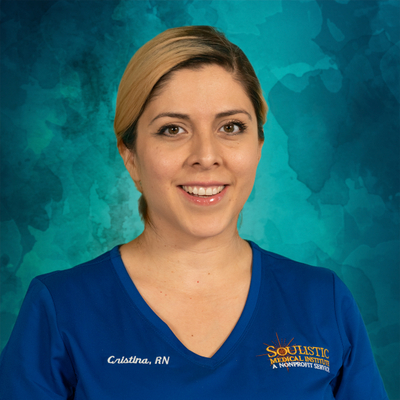 Cristina Martinez, RN
Clinical Coordinator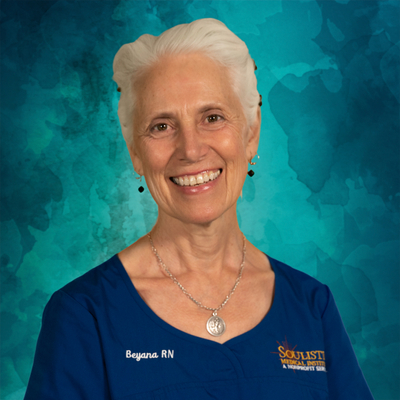 Beyana Grace, RN
Clinical Coordinator
Interfaith Minister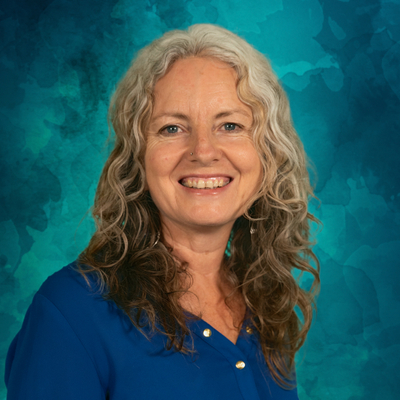 Ausmaminae Wonson
Office Manager
Interfaith Minister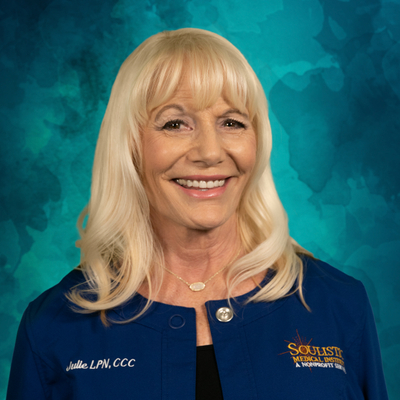 Julie McKee, LPN
CNA Supervisor
Community Care Coordinator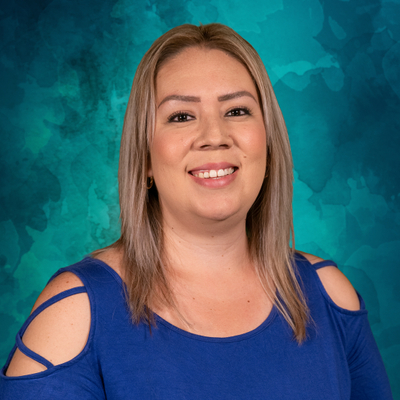 Sandy Lopez
Human Resources
All the training you need
We offer all the training you'll need to provide hospice care. In fact, our commitment is to train our staff to perform their jobs to 100% of our standards, 100% of the time. So you'll feel confident that you can do your best to care for people.
We focus on what matters: living
Our team is dedicated to enriching the lives of our patients and their families who are coping with advanced illness by focusing on what really matters: living. Whether this means creating precious memories together, soothing pain and grief, or just providing a hand to hold, we want to touch each individual we encounter with joy, comfort, and the sensitivity of personal care
Who we are
Our staff is made up of medical doctors, nurses, and social workers. Many members of the Soulistic Hospice team are Interfaith Ministers, committed to a life of loving service to all humanity. Couple this desire to serve with the level of unmatched expertise of our diverse and highly qualified team, and you have Soulistic Hospice.
Contact us
We invite you to contact us about career opportunities at Soulistic.
Listen to people who have worked with Soulistic
"This is an excellent place to work. The organization works with its employees to enhance the work environment and encourages and supports the staff. The team approach is one of a kind."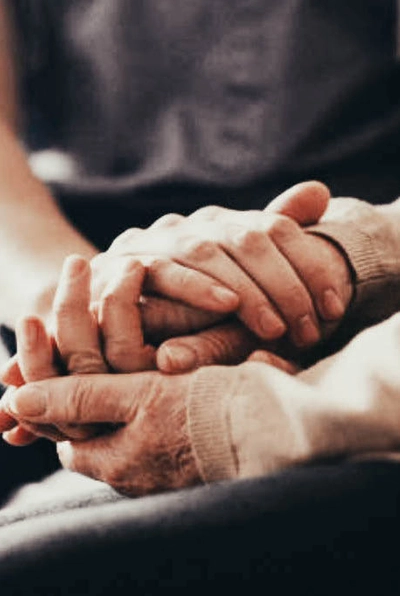 Current Openings at Soulistic Hospice
The RN Case Manager is responsible for:
Developing and re-evaluating the patient/family care plan in coordination with the IDG to met needs and maintain continuity of care
Providing Hospice nursing services, treatments and preventative procedures.
To Make visits and document to our standards. We will teach you the Soulistic Way using the most thorough training systems in Hospice. We will always set you up to succeed.
Teaching, supervising and counseling the patient and family members about providing care for the patient.
Coordinating and implementing the plan of care for patients residing in SNF & NF.
Organizes the work schedule for your nurse team, with LPN.
On-going education through in-service training & on-line modules.
Other duties as assigned by the clinical director.
Experience:
Hospice: 1 year (Preferred)
We offer a great compensation package, including amileage reimbursement, Health benefits, PTO, plus incentive bonuses with our Standards and Excellence Pay. – an opportunity to receive an increase of pay each pay period, over and above the base salary, by meeting Soulistic Standards.
Salary: $68,640.00 to $83,200.00 /year ($33 hr. - $40 hr.)
Weekend RN or LPN
Part Time – Weekend day shifts
|
Tucson
The weekend nurse supports the full time on-call nurse, visiting patients in the Pima and Santa Cruz valley areas.
Needs to be available 8am - 5pm Saturday and Sunday.
Delivers care to patients and family according to the patients assessed needs and the plan of care.
We will teach you the Soulistic Way using the most thorough training systems in Hospice. We will never put you in a position where you cannot succeed.
Importantly, this part time Nurse demonstrates qualities of dedication, a positive attitude, and remains professional at all times while caring for patients in their home, skilled facility, or residential assisted care facility.
This position triages and coordinates patient care based on acuity, implements teaching, and documents all visits, calls and follow up actions.
If you would like to be part of a values based organization, and part of a team of dedicated professionals, compassionate servants, and humble team players with a positive attitude, please apply.
Soulistic is a non-profit hospice committed to end-of-life loving-care.
Hospice experience required.
Listen to people who have worked with Soulistic
Dedicated staff and management, really cares about those they serve
"Soulistic Hospice, in my view stands apart from every other company I have ever worked with. They not only promote high ideals, they actually live them. And this is reflected in every aspect of how they run their business, from the care of the patients they serve, and their families, to the time they devote in the development of their staff. More than 'a place to work', Soulistic Hospice is a place to grow into the best all around person you can become, all within a supportive environment of like-minded people."
Care-coordinator
High Standards is constant goal
"1st time working for hospice. Was highly trained and became passionate about hospice from my experience at Soulistic. They expect professionalism as well as virtue in their team, which I appreciated so much. I grew personally and professionally because of their example. Best hospice in the area in my opinion. I would work for them again in a heartbeat!"
Community Liaison
Proud
"Great nonprofit company that I'm proud to be a part of. The management are all very understanding/helpful and encouraging. They take much pride in our patients and families. "
LNA
A Leader in Highest Standards in Hospice Industry Care
"Highly credible company with honest and high moral integrity management and staff. I feel like I now work in a totally different level of work lifestyle and environment, I feel very motivated with the team here, we have high standards to meet or goals so the personal achievement rewards are great for me. I have purpose and self-actualization here. If you sense a strong purpose to serve those ill and in need of loving and professional care, then you should work here."
Marketing Specialist
Working from the HEART
"I have been a part of this team for several years. My personal experience with Soulistic is that I have been treated with love & respect. I can count on an embrace and to be uplifted when I see my co-workers. From an employee standpoint I can say this: do your job, do it well, COMMUNICATE, and you WILL see the fruits of your hard work. And then, of course-- I have been given grace and understanding when I have fallen short. My director has always been willing to lend an open ear/door when I have needed it, and I have been given the space to express my concerns and needs."
RN
I am loving it!
"I cannot stress how proud you should be of this company and group of people you have hired. Professional, ethical, devoted, and always with the patient first and pride last. I have never worked with people like this before. They're human of course, but they know how to apply the principles we need to bring about the best work environment and to achieve the highest quality of care for our patients. Thank you for the opportunity!"
RN
Integrity and compassion
"Every healthcare organization that I have worked for in the past 40 years has had a high-sounding mission statement, but Soulistic Hospice lives up to theirs. I'm so proud to work for a faitih-based, nonprofit company that has ethics that actually mean something. At the end of the day it's doing the right thing by our patients, their loved ones, our team members and the general community that is the motivating force of this company. This is a unique hospice with a unique approach to compassionate care at the end of life; we are not afraid to think outside the box. This radical loving care coupled with the most in-depth training in hospice care in Arizona makes for a team that I can trust to bring the very best to each person we serve, 24 hours a day, 7 days a week."
RN Case Manager
Great organization
"This is an excellent place to work. The organization works with its employees to enhance the work environment and encourages and supports the staff. The team approach is one of a kind."
RN Case Manager
Such a caring group
"I just started working at Soulistic Hospice as an RN case manager. At their core, these people truly want to serve their neighbors and improve the world. Hospice is one method they use among many. This translates to the kind of support for doing the right thing that is difficult to find in a corporate environment. This is a relatively new venture for them and they are growing rapidly. This can be a painful process for any team as they sometimes learn hard lessons and adjust accordingly. Working for a startup has it's challenges, but can also be extremely rewarding for the right person. Their culture includes lots of hugs and telling you they love you (and mean it!). If you are the kind of person who just wants to be technically competent, but not socially, emotionally, or spiritually involved with your career, this may not be the best place for you."
RN Case Manager
Warm & loving atmosphere with kind people
"Soulistic Hospice is a non-profit, faith-based hospice that ministers to souls as well as treats patient's bodies. All of the employees are kind and good-natured, humorous and easy-going. I would highly recommend this company to those looking for a positive working environment."
Social Worker
Wonderful place to work
"Working at Soulistic Hospice was a rewarding and enriching experience. The leadership and staff were kind and their motives were in the right place. You don't find this type of organization out there very often. They are an organization that strives to live up to the highest standards, ideals and virtues and does a wonderful job of this. Soulistic Hospice is about treating their patients, patient families and staff with love, respect and dignity. I am grateful for my time with them. I learned a lot and had an invaluable experience. "
Spiritual Care Coordinator
Last
Next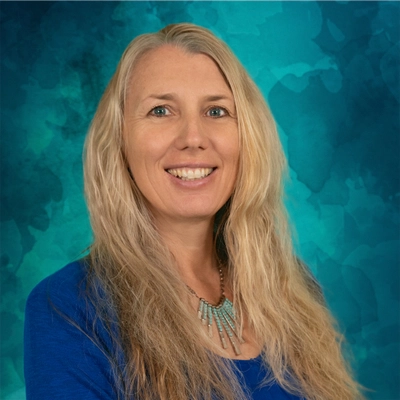 Meet Ala'Di Goodman, RN
Executive Director
Interfaith Minister
Ala'Di was born and raised in Christchurch, New Zealand and received her diploma as a Comprehensive Registered Nurse in 1993. Her nursing experience encompasses a variety of healthcare fields including psychiatric, post-partum, geriatric, orthopedic, rehabilitation, home health, and hospice care. Ala'Di is an educator in her field of expertise to both public and professional audiences. She is intuitive and sensitive to both patients and their loved ones and has dedicated her life to serving humanity. Ala'Di is also a musician and artist and has a love of animals.
MEET OUR TEAM
REQUEST CARE
Frequently Asked Questions
Here you'll find answers to the most common questions people ask when considering working for Soulistic Hospice.
Click the arrows to view answers.
How would you describe the pace of work at Soulistic Hospice?
How are the working hours at Soulistic Hospice?
How do you feel about the future of Soulistic Hospice?
What questions do they ask during your interview at Soulistic Hospice?
What is the interview process like at Soulistic Hospice?
What tips or advice would you give to someone interviewing at Soulistic Hospice?
Soulistic Hospice is an Equal Opportunity Employer.
Soulistic Hospice does not discriminate against any person on the basis of race, color, national origin, disability, religion, sex, or age in admission, treatment, or participation in its programs, services and activities, or in employment. For further information about this policy, contact: Dr. Marayeh Cunningham at (520) 214-6202.