Hospice Family Care in Marana, Arizona
Quality hospice family care in Marana, Arizona, is easy to find when you work with us here at Soulistic Hospice. Our goal here at Soulistic is to create an environment of comfort and serenity for all our patients. While dealing with end-of-life circumstances is never easy, both for the patient and their loved ones, we aim to make the process as painless as possible. We've worked with many patients in the past, providing end-of-life care, hospice care, and palliative care to ease their suffering.
Making Life Easier However We Can
Working with Soulistic Hospice is different for all our patients, and we're proud to provide personalized care to address the individual needs of everyone we care for. Our approach combines medical assistance to reduce discomfort and pain with everyday assistance with things such as chores and errands that someone receiving hospice care may not want to deal with. Making our patients' lives easier is what we do best, but what that means for each individual varies greatly. We're always glad to accommodate our patients and their loved ones however possible.
Looking Beyond the Physical
Spiritual care and emotional support are two of the most important pillars of our care structure. We know that coming to the end of one's life is more than just a medical issue. Our staff includes multiple members of many different faiths that you can speak to about your concerns. Before moving on, we want our patients to feel comfortable in all aspects, both physical and metaphysical.
If you're searching for hospice family care in Marana, Arizona, we hope you'll consider us here at Soulistic Hospice. Everyone deserves to feel comfortable and taken care of at the end of their life. Providing that care to patients and their families is our number one purpose. Take a look at our options for care at one of our facilities or from your own home to find the option that works best for your situation.
Our Offices
We have two convenient locations: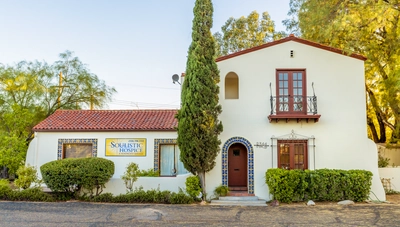 Tucson, AZ Location
Address
2344 E Speedway Blvd
Tucson, AZ 85719
MAP IT
Contact Info
Call: 520-398-2333 Fax: (520) 398-9524
CONTACT US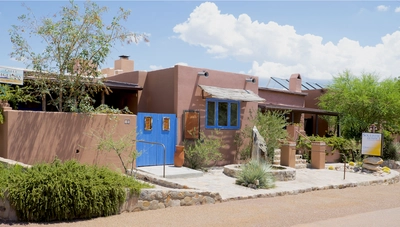 Tubac, AZ Location
Address
18 Calle Iglesia
Tubac, AZ 85646-1990
MAP IT
Contact Info
Call: 520-398-2333 Fax: (520) 398-9524
CONTACT US