Nogales, AZ, Hospice Care
If you're looking for Nogales, AZ, hospice care, we here at Soulistic Hospice would like to offer our services to you. Here at Soulistic Hospice, we strive to go beyond the level of care some would expect from hospice and palliative care. For those facing an advanced illness, the right kind of end-of-life care can make an enormous difference in the quality of life they enjoy. We aim to bring an elevated level of comfort and dignity to everyone who needs hospice care in Nogales, AZ.
Care for All
We're passionate about providing care for all. Many of the patients we take on have had other hospice care centers decline them service. Even patients who may not normally be able to pay for hospice services can find a place for themselves here at Soulistic Hospice. When we say we provide Nogales, AZ, with hospice care, we mean that we provide care for everyone in this community who needs our services. Our passion lies in giving high-quality and effective care to anyone and everyone who may need it. People from all walks of life make up our patients as well as our diverse team that is ready to help at a moment's notice.
Meeting Your Needs
No one's end-of-life journey is the same as someone else's, which is why we put so much focus on individual care for all of our patients. We combine a mixture of professional medical care for physical ailments, personal care to support our patients' day-to-day lives, and emotional care to ensure that our patients also feel better mentally. The hospice team that we have is exceptionally skilled and dedicated to making the hospice experience for you and your loved ones as painless and enriching as possible.
If you are a resident of Nogales, AZ, or live nearby, Soulistic Hospice can help you with any of your end-of-life care needs. Contact us today to find out how we can help you make this process as painless as possible. No matter what your specific care needs may be, our team will assist you in creating a plan that works for everybody.
Our Offices
We have two convenient locations: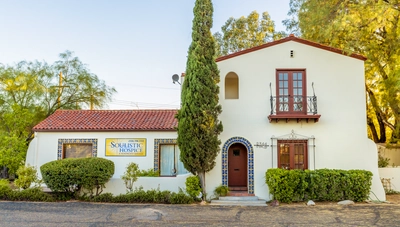 Tucson, AZ Location
Address
2344 E Speedway Blvd
Tucson, AZ 85719
MAP IT
Contact Info
Call: 520-398-2333 Fax: (520) 398-9524
CONTACT US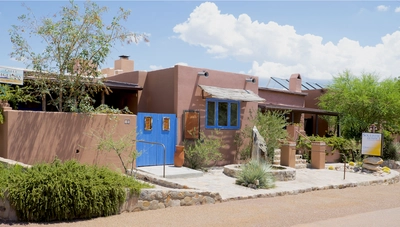 Tubac, AZ Location
Address
18 Calle Iglesia
Tubac, AZ 85646-1990
MAP IT
Contact Info
Call: 520-398-2333 Fax: (520) 398-9524
CONTACT US