Hospice Support Services in Sahuarita, Arizona
When you know that you or someone you love needs hospice support services in Sahuarita, Arizona, you want to be sure that you're getting the best care possible before you commit. That's exactly what we provide here at Soulistic Hospice to all our patients in Sahuarita, Arizona. Our top priority is serving the needs of our patients to provide comfort and peace for anyone who is facing the end of their life. You don't need to feel alone, and we can help make the process easier for everyone involved.
Compassionate and Caring Staff Members
Our team here at Soulistic Hospice is full of experts who know that caring for individuals in your situation is their calling in life. Besides providing the best medical care possible for symptoms and pain, our staff knows that emotional support and personal attention are just as important to someone in hospice. If you need hospice caregiver support, whether it's in one of our facilities or your own home, our team stands ready to provide however we can. Everything from assistance with medications and medical equipment to spiritual support and emotional care can be taken care of by one of our professional staff members.
Support for Everyone Involved
Most people who require hospice care have loved ones that they care about and want to keep supporting even through their end-of-life circumstances. Soulistic Hospice knows that a loved one entering hospice care can be a difficult endeavor for everyone who cares about them as well. Through spiritual and psychological care, we aim to ease the pain that every person involved in the patient's life may feel. We know that providing comfort is sometimes beyond what we can do physically and needs an approach that focuses more on our mental and spiritual feelings as well.
Soulistic Hospice strives to support anyone who needs our help, regardless of their financial situation. Contact us as soon as possible, and we can help you figure out how you or your loved one can get the end-of-life care, hospice care, or palliative care you need.
Our Offices
We have two convenient locations: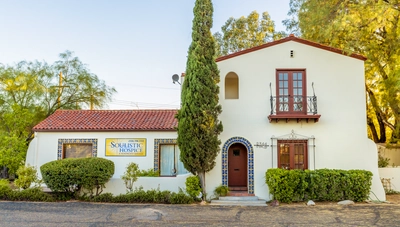 Tucson, AZ Location
Address
2344 E Speedway Blvd
Tucson, AZ 85719
MAP IT
Contact Info
Call: 520-398-2333 Fax: (520) 398-9524
CONTACT US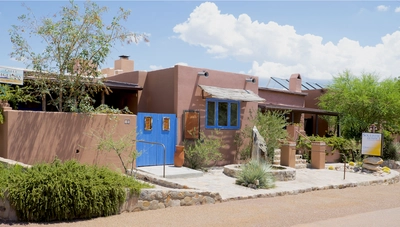 Tubac, AZ Location
Address
18 Calle Iglesia
Tubac, AZ 85646-1990
MAP IT
Contact Info
Call: 520-398-2333 Fax: (520) 398-9524
CONTACT US