Holistic Hospice in Tucson, AZ
Soulistic Hospice is proud to provide quality holistic hospice in Tucson, AZ. You and your loved ones deserve the most effective care possible, and it's our mission to provide a place of comfort for all our patients. We've been providing hospice in Tucson, AZ, for many years, and we've come to understand the community around us. Taking care of the people in that community at the end of their lives is a privilege, and we take our care very seriously.
Personalized Care
Regarding our hospice in Tucson, AZ, Soulistic Hospice takes a very personal approach to every patient. We aim to provide a supportive hospice experience that doesn't feel like a hospice experience at all. We want our patients' time spent with us to feel as close to their everyday life as we can manage. We're able to provide professional medical care to treat symptoms as well as personal care to relieve our patients from everyday stressors, such as running errands or preparing for the day. All our patients are unique individuals, so we take the time to make sure that our care solutions are tailored to each person.
Emotional Support
If you're looking for hospice in Tucson, AZ, that is more than simply medical care, Soulistic Hospice is here to help. We know that facing the end of one's life isn't simply a physical experience; it's an emotional and spiritual one as well. Our goal isn't just to reduce pain or deal with symptoms. Instead, we strive to create moments of joy and hope that improve the lives of our patients. We are a faith-based non-profit organization as well, and we provide spiritual services for those who wish for them.
If you need hospice care in and around Tucson, AZ, we here at Soulistic Hospice invite you to join us. Whether you take advantage of one of our facilities or would prefer home hospice care instead, we will work with you to make sure you and your loved ones are taken care of.
Our Offices
We have two convenient locations: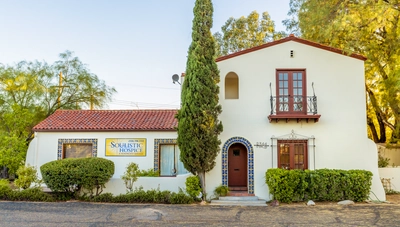 Tucson, AZ Location
Address
2344 E Speedway Blvd
Tucson, AZ 85719
MAP IT
Contact Info
Call: 520-398-2333 Fax: (520) 398-9524
CONTACT US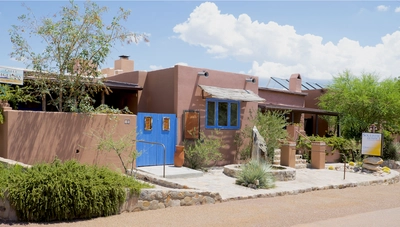 Tubac, AZ Location
Address
18 Calle Iglesia
Tubac, AZ 85646-1990
MAP IT
Contact Info
Call: 520-398-2333 Fax: (520) 398-9524
CONTACT US