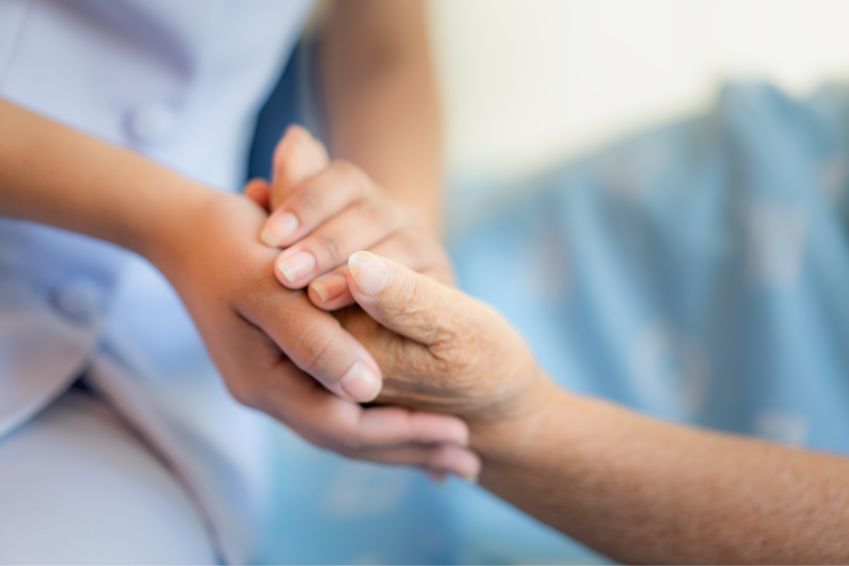 It is a significant life change when someone transitions into a hospice care facility. When they're no longer in the comfort of their own home, it can be challenging to feel comfortable in a new environment. However, the love and support of friends and family can help make the hospice transition smoother. Here are three ways showing love to someone in hospice helps them.
Shows Them They're Not Alone
The first reason you should show love to someone in hospice is that it reassures them they're not alone. You never want your loved one to feel lonely and unsupported when dealing with a terminal illness in a hospice care facility. Therefore, you should show up for them and give them as much love as possible. Regular phone calls and visits help your loved one to feel like they have a strong support system no matter the circumstances. Let your loved one know they are not alone during this process and that you are there every step of the way.
Gives Them Support
Providing support is another way that showing love for someone in hospice can help them. Receiving a terminal diagnosis is a big shock for most people and can cause feelings of stress, fear, anxiety, and depression. Many terminal illnesses also have symptoms that cause people to have decreased mobility, making regular functioning and daily activities more difficult. Therefore, your loved one may need additional support and assistance. You want them to know that you are there to provide mental, physical, and emotional support whenever they need it. So be sure to show them love, kindness, patience, and support while in hospice care.
Makes Them Feel Cared For
The third reason you should show love for someone in hospice is that it makes them feel cared for during this time. Many patients worry that their friends and family will forget about them once they transition into a care facility. You want to ensure that your loved one never has to feel that way, so you should show up for them so they know that they are loved and cared for in all circumstances. You can set up regular visitations, make consistent phone calls, bring special gifts and treats, and engage in positive conversations, so they feel your continual care and support during their treatment in hospice.
So now that you know these three benefits of showing love to someone in hospice, you can utilize these tips to support your loved one. Soulistic Hospice offers personal care services in Arizona to ensure your loved one is well cared for during their time in hospice.