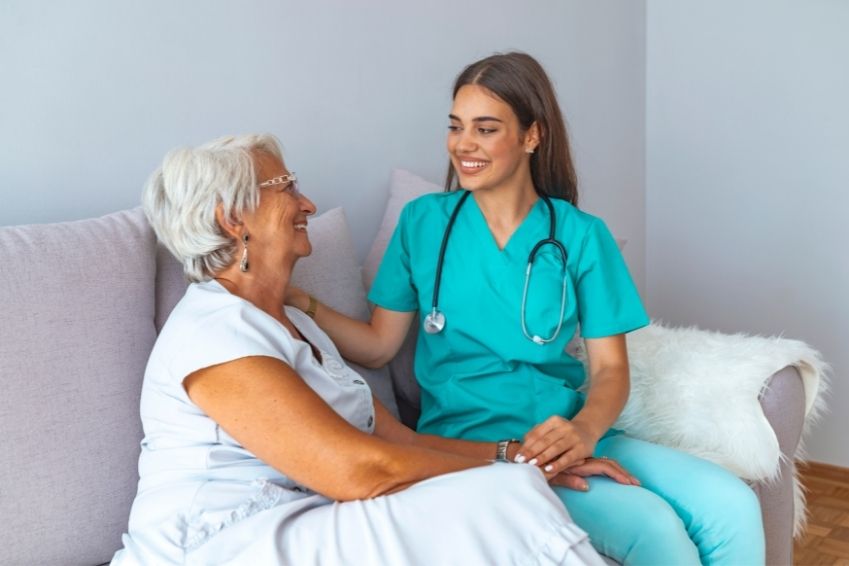 Hospice includes both medical and personal forms of care. However, there is a distinction between the different kinds of care that patients receive. Medical care focuses on the medical and health aspects, while personal care focuses on individual tasks and activities. Here is a quick overview of personal care in hospice.
Bathing
One of the main components of personal care in hospice is helping clients with bathing. Hospice patients tend to have difficulty moving around by themselves, so having assistance bathing can be necessary. Personal care aids patients in bathing and dressing each day. This level of assistance ensures patient safety and hygiene so that patients receive the best care and quality of life.
Housekeeping
Housekeeping is another element of personal care in hospice. As we mentioned previously, hospice patients often have challenges when it comes to getting around easily. Therefore, it is beneficial for patients to receive help with housekeeping and to get daily tasks done around their homes. Things like cleaning, doing laundry, washing the dishes, and making the bed are examples of some light housekeeping that is a part of personal care in hospice.
Errands
The last component of personal care in hospice is running errands. Getting out of the house to complete daily activities can pose a significant challenge for hospice patients. It is essential for patients to receive help in this area. Personal care providers assist patients by grocery shopping, picking up prescriptions from the pharmacy, walking the dog, or helping with other errands that may need doing. Supporting patients in this area allows them to rest and have a better quality of life. In addition, it gives patients more time to focus on healing and spending time with their families.
Now that you have a quick overview of personal care in hospice, you can decide if it is right for you or your loved one. Reach out to Soulistic Hospice today for hospice medical care in the Tucson greater area.