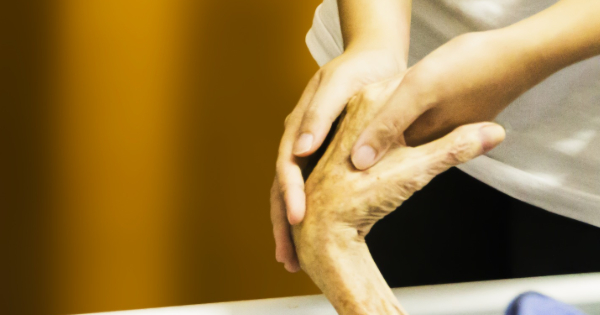 Hospice care facilities play an essential role in health care systems and society. Along with treatment, they also offer a wide range of support services to help patients manage complex medical conditions.
By 2030, approximately one-fifth of Americans will be over 65 years of age; at that point, there will be a greater need for hospice care. However, hospice services are greatly misunderstood by the public. These institutions offer palliative care which is essential for both the patient and their loved ones.
According to the World Health Organization (WHO), palliative care is the active total care of patients whose disease is not responsive to curative treatment. Controlling their level of pain, and attending to other symptoms is paramount. Their definition goes on to indicate that the goal of palliative care is to offer the best quality of life for patients and their loved ones. This includes catering to the psychological, social, and cultural needs of the patient.
Here are some of the reasons why holistic hospice care is fulfilling
Attitude
The role of a hospice physician service provider is to address everything that causes a patient to suffer. It is not only limited to their medical needs; it also includes social issues. To better care for every patient, caregivers are trained on how to develop and apply a positive attitude towards their work and patients.
They are also trained on how to overcome any personal prejudice they might have towards an individual. This includes ethnicity, intellect, personality, or religious beliefs. Discrimination of any kind should never be tolerated in a hospice setting. That's why sensitivity training certifications are often displayed. This goes a long way in enabling caregivers to be more receptive towards all patients.
Care Is Geared Toward the Individual
The common practice in health facilities is to categorize patients based on the similarity of their conditions. Unfortunately, this system does not often consider the psychosocial needs that make one patient different from the next.
Holistic hospice care facilities, on the other hand, consider the individual needs of each patient to improve their comfort. This might include a quieter room, a more welcoming staff, and a variety of games and activities to spark creativity.
Choice of Site of Care
There is a general misconception that once a patient is admitted to a hospice facility, they cannot be discharged. This is, however, untrue. The patient or their loved ones can decide to switch facilities or choose to have home-based care, instead.
Communication
Effective palliative care hinges on excellent communication between caregivers, patients, and their loved ones. A hospice physician service provider is required to be honest and empathetic when discussing options with patients.
Excellent communication alleviates the physical, psychological, and emotional trauma of difficult treatment decisions. As a result, the end of life experience is more positive for everyone involved.
Family Support
The news that a loved one needs palliative care can cause significant emotional, physical, and psychological distress. Palliative care is also inclusive of their needs, too, not just the needs of the patient.
Caregivers are trained to help the patient's relatives cope with this difficult transition. Holistic hospices go the extra mile to offer emotional counseling and provide a number of resources. The family will also benefit from
Assistance in handling the patient's placement into a care facility
Referrals to other agencies and additional services
Information regarding eligibility for benefits such as insurance, financial aid, and VA benefits.
Rely on Soulistic Hospice Care
Palliative care is centered on offering the best end of life care, not only for the patient, but also for their loved ones. These principles are designed to ensure that the process as comfortable as possible for everyone who seeks the services of a hospice physician service provider. When it's time to take the next step, rely on the quality services of Soulistic Hospice.