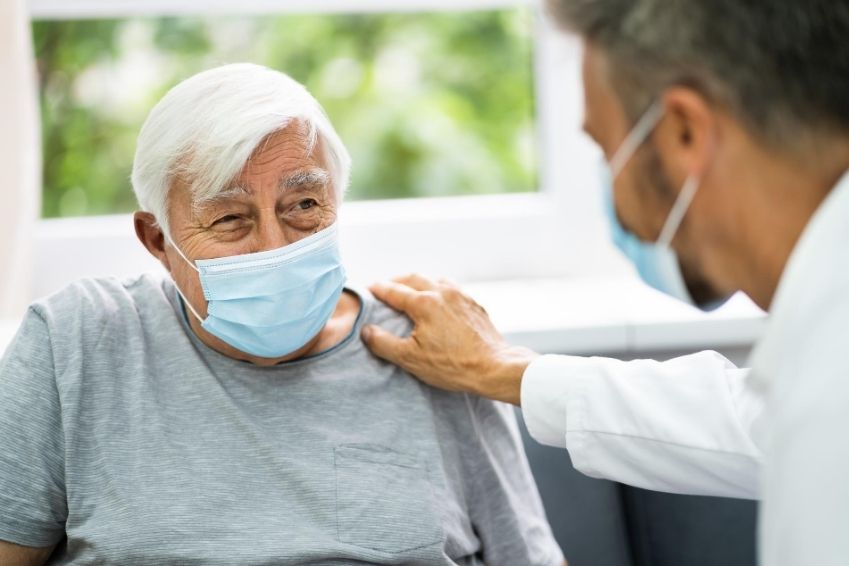 If you have a loved one in hospice care, you don't need any additional stress in your life. This is why Soulistic Hospice has developed and adapted to COVID-19 guidelines in compliance with federal and local regulations. With knowledge from CDC guidelines, personal protective equipment, and the same full staff as always, Soulistic is prepared to continue giving the best holistic care to patients and their loved ones during this time. Find out more about how we're keeping patients safe during COVID-19 with this guide.
Thorough Training and Preparation
By closely following CDC regulations and guidelines, we can prepare our staff to handle extra measures and provide specialized care for patients with COVID-19. This specific training and education includes an emphasis on hygiene and disinfection procedures, proper use of personal protective equipment, and knowledge of COVID-19 symptoms. In addition to caring for patients with COVID-19, we strive to educate caregivers on these practices, giving them the support they need to help their loved ones.
Versatile Care and Visits
Telehealth services have seen a rise in popularity among hospice care providers in recent years. This has proven particularly beneficial with the spread of coronavirus. The best way to serve patients and their loved ones is to offer a range of services and communications that suit each family's individual needs. Digital communications, technology, and online resources allow us to offer virtual care and support for patients. Meanwhile, personal protective equipment and compliance with CDC guidelines makes it possible to serve patients in-home as always. This versatility means we can adjust our care at any time to suit your needs and concerns.
The Same Great Care
While keeping patients safe during COVID-19 has become a top priority, our job at Soulistic Hospice hasn't changed. We are still here to provide high-quality treatment for you and your loved one with an emphasis on compassion, support, and a holistic approach to well-being. While some procedures might change, our desire to give you the best care possible remains the same.
If you're seeking a Tucson hospice care provider, visit Soulistic Hospice today to learn more about how we can help you and your loved one.