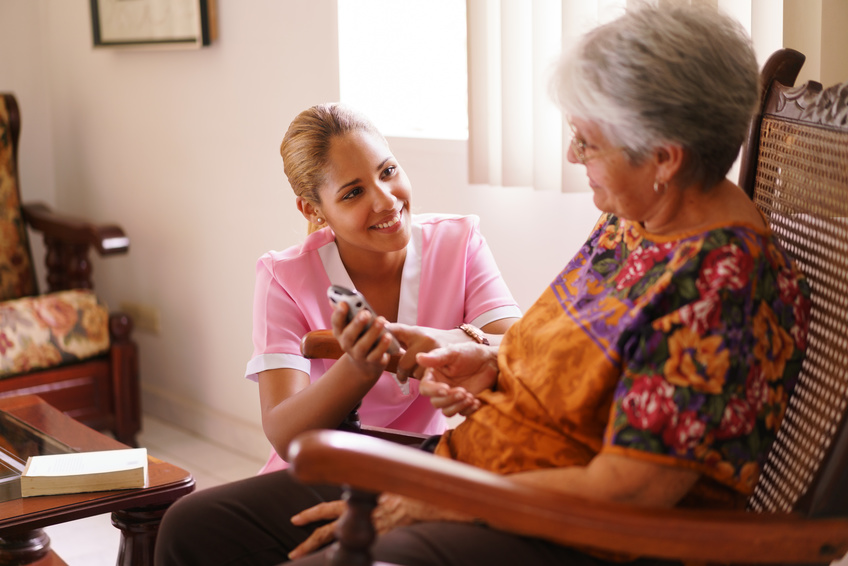 There are many misconceptions surrounding hospice care and the role it plays in helping those who are chronically ill. Some families and caregivers believe hospice care means losing control over the care of their loved one or simply giving up on treatment. But that's not the case.
Hospice care can either take place in a person's home or a long-term care facility where a patient can receive medical care in a comfortable environment. While it's true some patients don't sign up for hospice care until the end of their illness, many patients do sign early up early because of the services hospice care provides.
How can I tell if hospice care is right for me or for my loved one?
Ultimately, whether hospice care is right for you or your loved one largely depends on what you believe hospice is and what your current goals are. That said, here are three things families and patients ought to know about hospice care.
Hospice care isn't a place, it's a philosophy of care.

Hospice care is a philosophy of care aimed at improving a patient's quality of life at the end of their life. Where other care treatments target curing a disease, hospice professionals take care of patients when the disease can no longer be cured. They provide pain relief, anxiety relief, and spiritual and emotional support. Hospice care provides all the clinical necessities of a hospital in a comfortable location.

Transitioning to hospice care doesn't mean you're giving up.

Many patients and caregivers have the misconception that hospice care means you're giving up on fighting for your life, but that isn't true. Hospice care is transitioning from setting goals based on how to get a longer life through treatment to set goals based on how to get the best quality of life out of what life you have left.

You don't need to stay in hospice care.

Hospice care isn't a permanent care facility. If you try hospice care and it turns out that this treatment option isn't for you or your loved one, you can leave.
Interested in learning more about Tucson hospice services?
By 2030, up to 20% of the U.S. population will be over the age of 65. Now may be the right time to determine whether Tucson hospice services are the right choice for you further down the line.
Soulistic Hospice is a non-profit Tucson hospice service that provides a wide variety of hospice care and services to patients and their families. To learn more about our hospice care services, contact Soulistic Hospice today.