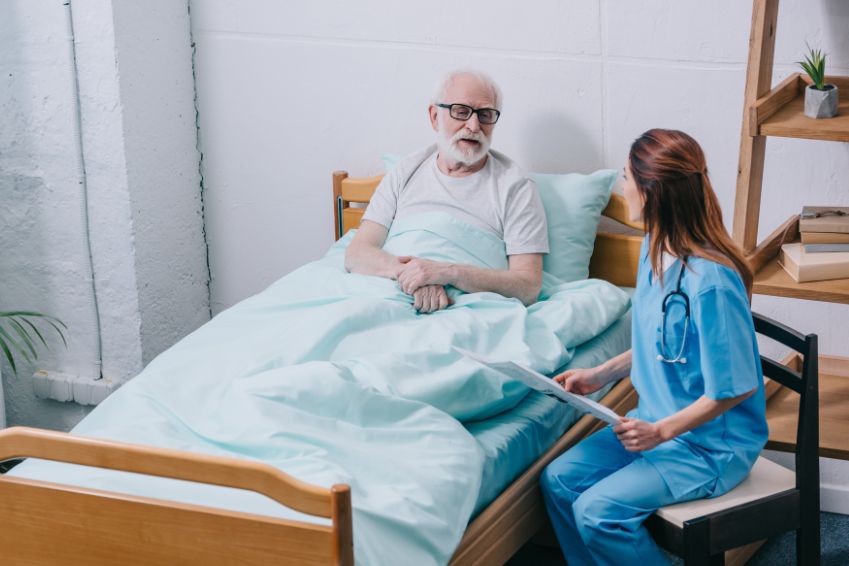 Navigating the journey of a loved one's end-of-life process can be strenuous and emotionally demanding for families. Hospice services aim to lighten this load, providing patient-focused care and substantial support to the families involved. Discover three ways hospice services benefit families to gain a better understanding of what these services offer.
End-of-Life Planning
One of the most challenging aspects families face during a loved one's end-of-life process is planning for what's to come. Hospice services step in to provide invaluable assistance in this area. Hospice nurses are experienced and compassionate professionals who guide families through the myriad of decisions that they must make during this difficult time. These decisions often encompass medical choices, financial planning, and legal matters, as well as arrangements for memorial services. Having this guided support can help alleviate the emotional burden and confusion families often experience, allowing them to focus more on spending quality time with their loved ones.
Bereavement Counseling
One extraordinary resource provided by hospice services is bereavement counseling. This specialized form of counseling helps family members navigate the complex feelings of grief and loss that accompany the end-of-life process. The journey of grief is unique to each person and can often be a confusing time filled with intense emotions. Bereavement counselors understand this process and provide strategies to help individuals manage these feelings in healthy ways. They can offer a safe space for expressing emotions, provide coping mechanisms, and help families understand that what they're experiencing is a normal part of grieving. This kind of support can be crucial in assisting families, aiding in their emotional healing and adjustment to a life without their loved one.
Consistent Support
Hospice services provide consistent support to families, which is immensely beneficial in stabilizing the turbulent emotions and uncertainties associated with the end-of-life process. This steady support comes in the form of readily available resources, promptly answered queries, and flexible guidance tailored to each family's unique circumstances. Families never have to face these challenges alone; instead, they can rely on a compassionate team of hospice professionals who understand their situation and are ready to lend a hand. This consistent support can significantly lessen the stress and anxiety families often feel, enabling them to navigate through this challenging phase with more confidence and peace of mind.
Now that you know how hospice services can benefit families, you can determine if hospice is the right choice for your family. If you're looking for hospice care in Arizona, contact Soulistic Hospice today. From aiding in end-of-life planning to offering bereavement counseling and consistent support, our hospice services can be a beacon of comfort during one of life's most challenging times.