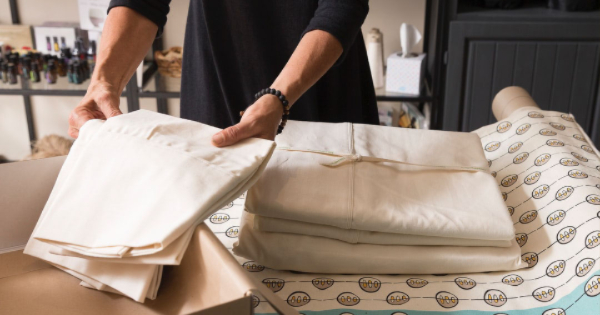 For many people, holistic care seems like a mystery. In reality, holistic care is based on a clear philosophy with well-defined principles. In fact, many doctors and nurses are trained in holistic care as part of their education. Here are five facts about holistic hospice care:
Holistic Care Was Not Invented by Hippies
Holism, as a philosophy, comes from a book entitled Holism and Evolution by a South African military officer, Field Marshall Jan Smuts. Although his book was not specifically about holistic medicine, it advocated an approach to problems that acknowledged the whole as an extension of the parts.
For example, organs are an extension of their cells, a body is an extension of its organs, a population is an extension of its bodies, and so forth. It is from this book that the phrase "the whole is greater than the sum of its parts" has come to be tied to holism, although it is not clear whether Smuts coined the phrase or derived it from classical philosophy.
The term "holistic" was applied to medical care in the 1970s. It was based on a belief among medical practitioners that medical care had become so focused on treating physical symptoms, that it had neglected the other needs of the patient that can contribute to the patient's overall well-being. For example, studies show that cancer patients who are depressed tend to feel sicker and have worse outcomes than cancer patients who are not diagnosed with depression.
Holistic Care Connects the Body, Mind, and Spirit
As a result of these studies, medicine began to account for links between physical health, on the one hand, and mental and emotional health, on the other. These links form the basis of holistic hospice care.
Because a hospice referral is accompanied by a prognosis of six months or less, patients need physical, mental, and emotional support. In surveys of hospice patients and their families, mental and emotional support services consistently receive higher praise than pain and symptom management.
Holistic Care Hospices are a Positive Environment
In addition to mind, body, and emotion, holistic care addresses the environment and its effects on the patient's well-being. Compare, for example, the differences in anxiety and depression that may be experienced in a warm, inviting environment compared to a cold, sterile environment. For patients who receive home hospice care, the environment alone can improve their physical, mental, and emotional well-being.
Holistic hospice care creates a more rewarding experience for staff and volunteers. Hospice workers are on call around the clock, every day of the week. The main motivation cited by hospice staff and volunteers to undertake such demanding schedules is the desire to make a difference in the patient's and family's quality of life. Hospice workers who feel valued are more likely to create a caring and supportive environment.
Holistic Hospice Care Addresses the Patient's Spiritual Well-Being
For many patients, their overall well-being includes their spiritual well-being. This is not to say that every patient must hold the same religious views. Because holistic care is about the patient's overall well-being, the approach does not force patients into a one-size-fits-all regimen. Interdenominational faith leaders can provide comfort and spiritual guidance regardless of a patient's specific religious views. Moreover, for those whose spirituality does not fit into a religion, meditation, reading, and counseling can provide holistic benefits.
Holistic Care Includes Family and Familial Relationships
One recognition of holistic hospice care is that "the whole" does not end at the individual. The spiritual aspects of holistic care address the individual's relationship with his or her faith, nature, beliefs, or other concepts larger than the individual.
However, holistic care also recognizes that the whole also includes those close to us, including our friends and family. Social relationships are essential to a full and satisfying life. They provide us with meaning, raise our spirits, and give us people to confide in. They can even give us a way to vent frustration, fear, and anger. By including social relationships in holistic care, we are able to take advantage of all the physical, mental, and emotional benefits they provide.
Holistic care is not like a prescription that can be written down on a single sheet of paper. Holistic care is flexible, so that all a person's needs, whether physical, mental, emotional, environmental, social, or spiritual, can be addressed.