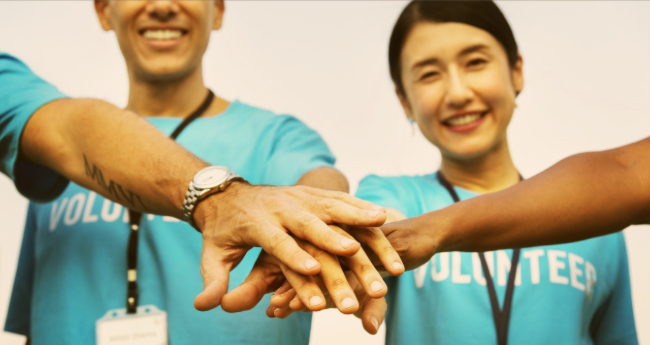 Hospice dates all the way back to the 11th century when a religious order of monks established hospitals along a pilgrimage road to Jerusalem.
Holistic hospices, like the medical industry, have evolved significantly since their humble beginnings. But they maintain the nurturing gentleness associated with the best religious practitioners. Hospice care volunteers and staff, whether they're secular or religious, are the lifeblood of a hospice program that lives up to its legacy of love. After all, they're the ones actually providing companionship and support to patients in their twilight years.
If you'd like to work with a hospice care facility as a volunteer, the following are the five traits often found in the best volunteers.
1. Commitment
Hospice patients quickly come to enjoy and rely upon their weekly visits from hospice volunteers. A hospice volunteer should be able to commit at least one or two hours every week to volunteering. Once this commitment is made, the hospice organization needs to be able to trust the volunteer to keep it.
When you commit to being an effective and available volunteer, you aren't just making a commitment to hospice -- you're becoming a part of hospice's promise to always be there for patients and their families. If this isn't a commitment you feel you could take seriously, you might want to reconsider your desire to be a hospice volunteer.
2. Engagement
As a hospice volunteer, the first rule is to be engaged with your work and the patients you visit. Visiting patients means so much more than checking off a task at work. Being a volunteer isn't difficult, but your heart must be in it, or it won't be of any benefit to anyone. You may only have one chance to make an impact on a patient; in some cases, that patient may not have other people they can count on to be there. Simply going through the motions won't suffice as a hospice volunteer.
3. Selflessness
Having the chance to serve others during a time of illness is one of the greatest acts of compassion you can achieve. However, as hospice volunteers, it's imperative to remember that hospice visits are not about the volunteer.
When you walk into a patient's home, you should leave your own concerns and desires at the door, and focus fully on being present with the patient. Instead, let the patient lead every visit. Besides serving them best, this approach allows the patient to keep a sense of comfort, dignity, and control during their time of need.
4. Communication
It's important for a hospice volunteer to be aware of their own communication style. Some patients love visiting with hospice volunteers, while others would prefer stillness and quiet. As a volunteer, you must be equally comfortable in either situation. You need to know when to speak, when to listen, and when to simply be present. Above all, it's important to let the patient direct the visit.
It's also highly important to communicate regularly and effectively with other hospice team members. These individuals can offer you advice, tips, or just be a person to talk to when you need it.
5. Flexibility
When you're on a hospice team, things can happen quickly and unexpectedly. An effective and valuable volunteer needs to be able to "go with the flow" in situations where unexpected circumstances arise. A new assignment or visit can change directions in a heartbeat for hospice workers. The more flexible you are, the better.
Being a hospice volunteer isn't difficult, and it's a wonderful way to be of service to your community. Even though the responsibilities involved in being a hospice volunteer can seem like a lot, it's nothing compared to the satisfaction you'll achieve in knowing you spent time to be with someone who needed a friend.