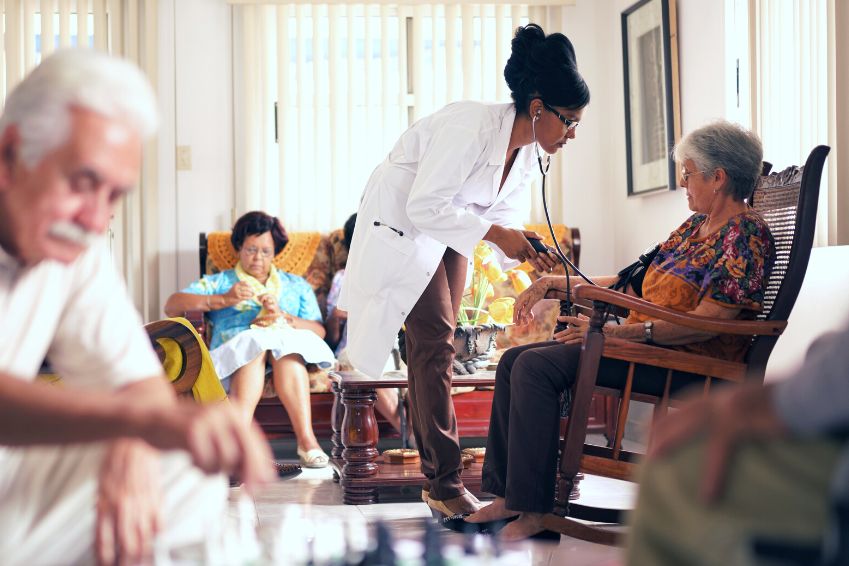 Hospice care is a fantastic option for individuals with a terminal illness and a prognosis of six months or less. However, finding the most suitable hospice care provider for you or your loved one can be overwhelming. But if you know the right questions to ask, you can find the perfect option to meet your needs. Here are five questions to ask as you interview hospice providers.
What Services Do You Offer?
The first thing you will want to inquire about when interviewing hospice providers is the kind of services they offer. Each provider is different, so you need to know their specific services. For example, ask if they offer in-home, respite, or in-patient care. Depending on the type of care you are looking for, you will need to find a provider that offers a compatible program. If you are looking for 24-hour facility care, you want to ensure the providers you are interviewing offer that.
What Can I Expect from a Care Plan?
Next, you will want to ask what you can expect from a hospice care plan from the facilities you are interviewing. A hospice plan of care should be more specific than just a list of medications and advance directives. These plans are comprehensive guidelines that cover the patient's physical, mental, emotional, and spiritual needs. Every patient will have different needs, even if they have identical diagnoses. Therefore, it's important to learn about a facility's approach to care plans and if they offer personalized plans of care.
Are You a Certified Hospice Provider?
It's also a good idea to request a copy of the hospice provider's certification. Not all hospice facilities and providers have earned their certification, which doesn't necessarily mean they don't offer high-quality care. But a certification ensures that a particular provider has been evaluated and meets a specific standard of care. Organizations like the Hospice and Palliative Credentialing Center offer certifications to evaluate, validate, and recognize a hospice care provider's expertise. While these certifications are not required, they may give you extra peace of mind when selecting a suitable provider for yourself or a loved one.
How Do the Payment Policies Work?
Another essential piece of information to know when interviewing hospice providers is how their payment policies work. Each patient's financial situation is unique, so you want to select the most appropriate and affordable option. Ask the hospice providers if they accept Medicare, Medicaid, VA benefits, or your specific insurance. Also, inquire about possible financial aid or payment plan options if necessary.
Do You Offer Additional Services or Resources?
You will also want to learn more about any additional services or resources these hospice providers offer to patients and families. Offered services will vary depending on the provider, so you want to find one that has the services that best meet your needs. For example, some facilities provide bereavement care, grief counseling, support groups, end-of-life planning, and more. Some facilities also have a team of social workers who help patients and their families with legal matters, getting affairs in order, and finding the best programs and financial assistance.
Now that you know what to ask when interviewing hospice providers, you can begin the interview process easily and confidently. If you are searching for in-home end-of-life care in the greater Tucson area, be sure to check out Soulistic Hospice for our services.