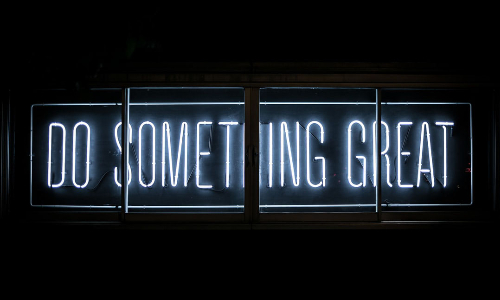 The number of hospice patients was reported to have increased from 513,000 to an estimated 1.4 million over the past five years. The tremendous increase is a clear indication that hospice services are gaining popularity, mostly due to the comfort and relief they provide.
This also means there is an increased demand for medical professionals to ensure hospice care facilities provide high-quality holistic care to the patients.
Though the hospice field has its fair share of challenges, the rewards are tremendous. And a career in hospice care offers you the opportunity to work in a multi-professional team and deliver truly holistic care.
If you are considering a career in hospice care, here are some of the best occupations you may consider:
1. Dietitians
As a hospice dietitian, it's your responsibility to ensure that patients meet their nutritional needs. Also, you need to educate the patients and families about changes that happen as the illness progresses. For instance, changes in a patient's metabolism may result in poor nutrient absorption. In this case, you should recommend appropriate feeding options for nutrition support and the well-being of the patient.
2. Hospice Aides
A job as a hospice aide, also known as a home health aide, typically entails helping patients with medical and personal tasks. Some of the responsibilities include feeding, grooming, bathing, and other minor chores such as helping with basic movement and reporting any significant change in the patient's health.
3. Hospice Physician or Medical Director
Working as a hospice physician usually involves collaborating with the patient's physician to ensure patients get the best care, comfort, and quality of life. You work in conjunction with the hospice team to create personalized care plans for patients. It's also your role to serve as the primary physician for those who lack one. As the medical director, it's your work to certify or recertify the enrollment of patients.
4. Nurses and Assistants
Amongst the many hospice jobs, a hospice nurse is a highly regarded career and an important member of the hospice care team. A hospice team usually includes different nursing workers who play specific roles in providing hospice care services. These nursing jobs include:
Registered nurse (RN): They act as patient advocates and case managers. They coordinate the patients' overall care plans and oversee the allocation of care resources. They also determine the type and level of counseling and education required by the caregiver and family member need.
Licensed practical and vocational nurses: They work in collaboration with registered nurses in helping monitor patients and record changes and observations. It's also their role to dispense basic treatment and medication.
Nursing assistants: Beyond helping the patients' complete tasks like eating and bathing, nursing assistants help to measure and record vital signs, like blood pressure levels. They also help patients as well as their family caregivers in the proper use of medical equipment.
5. Hospice Therapists
As a therapist in a hospice care facility, it's your role to provide various forms of therapy to patients in an attempt to relieve pain and improve their quality of life and comfort. Working as occupational therapists, for instance, will require you to help the patients engage in everyday activities.
How to Prepare For a Hospice Career
Regardless of the hospice job you choose, you'll typically need some training, education, or experience to qualify for a position.
Education
Virtually all of the hospice jobs mentioned above typically demand a bachelor's degree or significant experience for entry-level hospice jobs.
As such, if you're a student and interested in hospice work, you may consider taking health-related classes such as life and physical sciences to help you prepare. Other crucial topics that you may consider learning include human behavior and psychology.
You should also seek to hone your communication skills because it's vital in providing quality holistic care.
Experience
The best way to gain hands-on experience in hospice jobs is to volunteer with a provider. This is mainly because you have direct contact with the patients and the hospice team.
Volunteering also gives you the chance to benefit from the formal training offered by some hospice providers before attending to patients.
There are a plethora of reasons that may make you seek a hospice job. Whether it's your passion or you're changing career, hospice is a special field with some of the most rewarding specialties out there.