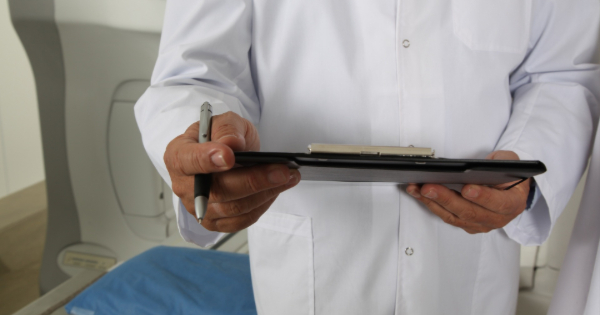 Discussions between patients and physicians about hospice services can be difficult. However, there are measurable benefits to hospice care for patients and their families. Moreover, because of the Medicare reimbursement of hospice expenses, hospice can have substantive financial benefits when the patient's condition meets the criteria for hospice admission. Here are five benefits to hospice care:
Not Giving Up
A physician's decision to have a discussion with a patient and the patient's family about hospice care is not about giving up. Physicians can work virtual miracles sometimes, but we are still biological beings. Sometimes, there is nothing science and medicine can do to change a patient's condition.
Knowing that this is the case, hospice physician services often include assistance in having the discussion about hospice with patients. Hospice workers and volunteers are trained and experienced in discussing the role and purpose of hospice. After that point, it is up to the patient and the patient's family to make a reasoned and informed decision. At no point should a physician feel guilty about the outcome of that decision or feel that he or she has given up on the patient.
Guidelines
The reason for this is because there are guidelines and criteria for making a hospice referral. Hospice typically starts after a physician referral. A representative from the hospice usually visits the patient and the patient's family within 48 hours after the referral. The primary guideline for a hospice referral is a prognosis of six months or less.
However, there are additional guidelines published by the National Hospice and Palliative Care Organization as part of its hospice physician services. These guidelines give disease-specific indicators that, combined with the prognosis of six months or less, can identify when a patient may benefit from hospice care.
Moreover, some documented resistance to making a hospice referral relates to patients who use Medicare for their primary form of health insurance. The concern is that if a physician makes a hospice referral and the patient's condition improves or lives longer than the prognosis indicated, the physician runs the risk of being accused of Medicare fraud. The result is that many physicians may hesitate to have the discussion about hospice. However, Medicare acknowledges that prognoses are not an exact science and that a prognosis made in good faith cannot form the basis of a fraud complaint. Moreover, when a prognosis is combined with the National Hospice and Palliative Care Organization's guidelines, a physician can be fairly comfortable having the hospice discussion with the patient.
Updates
The physician who made the hospice referral may be retained as the attending physician after the patient is admitted to hospice care. This means that a physician who works with a patient to enter hospice can continue to receive updates on the patient's condition as part of the hospice physician services. Moreover, if the patient receives hospice care for more than six months, the patient is reevaluated, typically by the attending physician.
Benefits for Patients
Research shows that palliative care helps patients. In fact, some studies suggest that palliative care plus treatment can extend a patient's life by months over those who receive just treatment.
In addition to potentially extending a patient's life, patients who receive palliative care tend to report a better quality of life and fewer symptoms of depression than those who do not receive palliative care.
This is logical if you take the example case of a cancer diagnosis. Those who receive treatment can suffer side effects, such as nausea, diarrhea, pain, and fatigue. Since their immune systems are compromised, they are isolated from others. Those who receive palliative care can receive support and counseling that helps to lessen depression and anxiety.
Benefits for Patients' Families
There are many benefits to hospice care for a patient's family:
Under Medicare, hospice services are required to offer grief counseling to families or refer families out for grief counseling
Hospice can be less expensive than therapy and treatment for cases eligible for hospice
Families can focus on spending time with their loved one rather than being distracted by making medical and financial decisions for their loved one
Hospice physician services are intended to support the physician. These services include guidelines and patient updates as well as an explanation of the benefits to patients and their families.