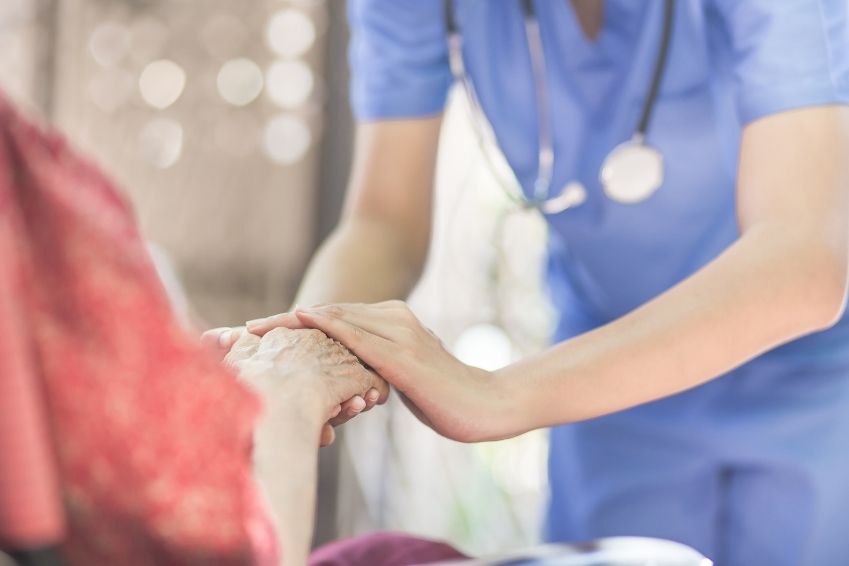 COVID-19 has created significant struggles for people in all professions and fields. This includes people who work as caregivers for individuals in hospice care in Arizona. It's vital that people in these caregiving roles find ways to continue to do their best work even in times of crisis, such as the pandemic. Here are five tips for caregivers during COVID-19 in 2022.
Stay Educated
Educating oneself is the first step to helping caregivers during COVID-19. Staying aware and up to date on different protocols and guidelines through the pandemic will allow you to remain safe in difficult times. Therefore, it's crucial to have knowledge of COVID-19 symptoms, testing, and vaccinations.
Protect Yourself
During the pandemic, the next tip for caregivers is to follow specific steps to protect themselves. Staying safe and healthy is one of the most important things you can do during COVID-19 in 2022. Make sure to wash your hands consistently throughout the day to kill any germs or bacteria and wear a mask when necessary. In addition, as a caregiver, you'll need to make sure your work location remains clean and sanitized to protect you and the person receiving your care.
Prepare for Emergencies
Staying prepared for emergencies is another helpful step caregivers can take during COVID-19. As we saw at the beginning of the pandemic, food and supply shortages can occur at any time. Therefore, it's crucial to ensure that you have an extra supply of food, water, and whatever else you may need in case of an emergency. Set aside a kit containing toilet paper, masks, hand sanitizer, water, and nonperishable food items that you can access in times of need.
Follow a Routine
Following a routine is a fantastic way for caregivers to remain focused and do their best work during the pandemic. Having a schedule each day will help you to maintain a sense of structure. Setting specific times for meals, activities, and rest for yourself and the individual receiving your care will give you a sense of balance and purpose.
Find Time to Relax
The last tip for caregivers during COVID-19 is to find time to relax. Unfortunately, the pandemic has created a lot of stress for people worldwide during the previous few years. Caregiving can be a stressful profession by itself, let alone with a global crisis like COVID-19 on top of it. In order to function as your best, healthiest self and perform your caregiving duties at an optimal level, it's necessary to take time out of your busy schedule to rest, relax, and recharge.
Now that you have five tips for caregivers during COVID-19 in 2022, you can start implementing them into your daily life. Soulistic Hospice offers hospice care in Arizona that complies with all the latest state and federal guidelines to protect caregivers and patients during the pandemic.