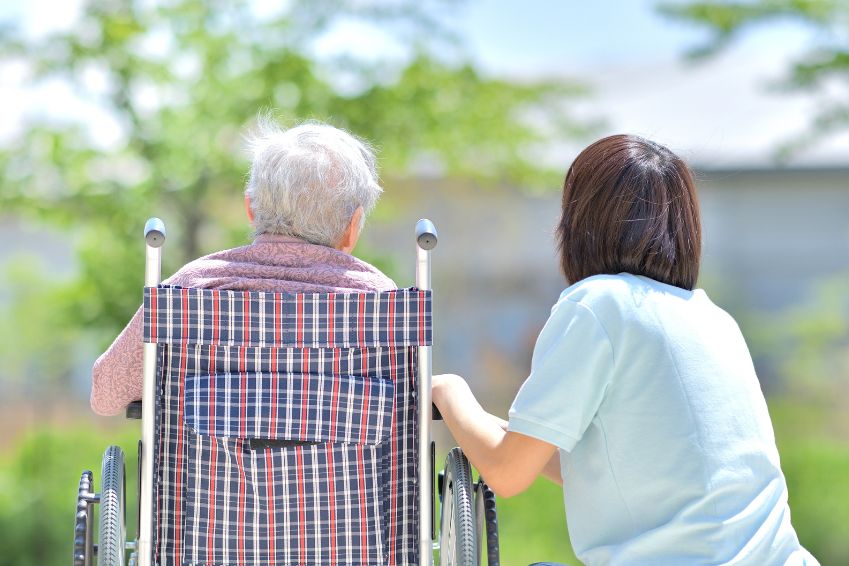 The summer months bring sunshine and warm weather. However, they can quickly become dangerous for elderly people with difficulty regulating their body temperature. As a caregiver or family member with an elderly loved one, it's important to take extra precautions when the temperatures rise. Knowing how to protect the elderly during hot weather is essential for avoiding heat-related illnesses like dehydration and exhaustion. We'll go over five tips to protect the elderly in warm weather.
Dress Them in Breathable Clothing
One of the most crucial things for elderly individuals during hot weather is to dress appropriately. Light-colored, loose-fitting clothing made from natural fibers—cotton and linen—are best for keeping them cool. These materials are breathable and comfortable, making them ideal for older adults with trouble regulating their body temperature. Weather-appropriate clothes can help your loved ones enjoy the summer while staying comfortable and safe.
Stay Hydrated
Staying hydrated is necessary for people of all ages, but it becomes even more important for the elderly during hot weather. As we age, our bodies lose the ability to retain water, making dehydration a serious concern for seniors. First and foremost, bring a refillable water bottle when going outdoors with your loved one, as it encourages them to drink water throughout the day. Take frequent water breaks, and offer them hydrating foods like watermelon and cucumbers in meals.
Avoid the Outdoors
Elderly individuals are particularly vulnerable to heat stroke in hot weather. Avoiding the outdoors during the hottest parts of the day is essential to staying healthy and safe. Planning outdoor activities before noon is one of the best ways to enjoy the outdoors without putting elders at risk of heat-induced illness. If going outside is necessary during peak heat hours, it is important for them to wear light-colored clothing, stay hydrated, and take breaks in shaded areas. Staying inside air-conditioned spaces during midday hours is highly recommended.
Take Cooling Breaks
As we age, we lose the ability to regulate temperature, leaving us more susceptible to the heat. Elderly individuals need air-conditioned spaces to cool down during warm weather. Shopping malls, libraries, and community centers are great options for cooling breaks because they offer relief from the heat while allowing people to entertain themselves. Placing a damp cloth or a cooling towel on the back of the neck or wrists could provide immediate relief.
Check on Them
As the temperature rises, it is important to take extra precautions regarding the health and safety of your elderly loved ones. They are at risk for dehydration, heat exhaustion, and heat stroke, so check on them regularly and ensure they are cool and hydrated. Encourage them to stay indoors during the hottest parts of the day, and remind them to drink water frequently. If your loved one has air conditioning, ensure it works properly and is set to a cool temperature. If not, consider taking them to a cooler location.
Now that you have some helpful tips for keeping the elderly safe in warm weather, you can use these strategies to protect your loved ones today. If your elderly family member needs additional assistance, especially during summer, check out Soulistic Hospice for hospice medical care in the Tucson greater area. We ensure your loved one will receive all the care and help they need.