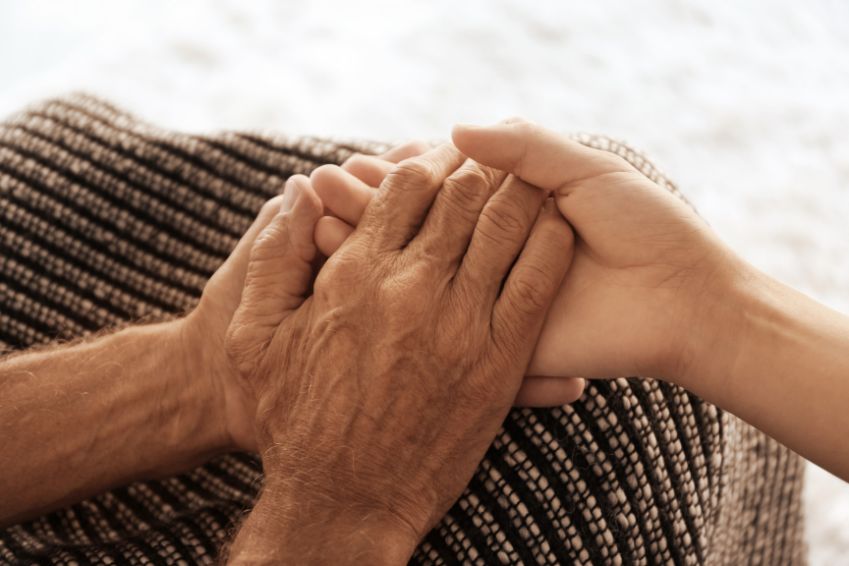 Hospice care is a great option for individuals who need extra assistance near the end of life. However, living in a hospice facility can be challenging for some because they are away from their homes and families. You want your loved one to feel your support and love, so visiting them is beneficial. It's also a lovely idea to bring them special gifts when you visit. Here are seven gifts to bring when visiting a hospice center.
The Importance of Hospice Visits
When someone enters a hospice care facility, they must leave their home and family. This transition can be a struggle for many, as it's a big life change and can sometimes be jarring. It's never easy to live in a new and unfamiliar environment, especially when you're going to be without your family members. Visitation is a perfect opportunity to see your loved one in hospice and spend quality time with them. Your loved one needs your love and support at this time and going to visit them is a great way to provide that. You can visit them however often you like to ensure they know you're there for them no matter what.
How To Set Up a Hospice Visit
The hospice visitation process will vary depending on the facility, but overall, setting up visits with your loved one should be fairly straightforward. Contact your loved one's hospice care facility and ask to speak with the person who schedules visitations. Some facilities will have specific visiting hours and timeframes, while others will allow visitors to come and go at their convenience. Ensure you have all the information you need to visit and follow the facility's specific procedures for visitation. Once you have your visit scheduled, you can start planning the day and look forward to seeing your loved one.
Bring Your Loved One Something Special
If you plan to visit your loved one while in hospice, bringing them something special is a wonderful idea. Gifts are a great way to show someone your love, care, and support. Because hospice patients are in an environment that's not their normal home setting, it can be pleasant for them to receive gifts that remind them of their home, friends, and family. Consider the things your loved one cherishes and what might be meaningful or important for them to have during this time. Continue reading for a list of gift ideas for patients in hospice care.
Photo Album
Fill a photo album with pictures of friends, family members, and special memories throughout your loved one's life. This gift is a perfect way for your loved one to get to see their favorite people and relive their favorite moments any time they like while they're in hospice. You can include as many photos as you like and decorate the pages with scrapbook materials and personal touches.
Cozy Blanket
Cozy blankets are another great gift option for a hospice patient. Many hospice patients have limited mobility and often spend a lot of time in bed. Therefore, a cozy blanket is the best way to make them more comfortable. You can even have a special blanket made that has pictures of friends or family on it to make it a more personal and sentimental gift.
Delicious Treats
You can also bring your loved one some delicious treats when visiting them in hospice. Before bringing any treats, check with the hospice facility to ensure they allow outside foods during visitations. Then, you'll want to make sure your loved one doesn't have any dietary restrictions that would prevent them from eating these treats. If all is well in those regards, you can bring some of your loved one's favorite snacks or foods, such as a tin of homemade cookies, a piece of pumpkin pie, or their favorite comfort meal.
Relaxing Candle
Relaxing candles are another fun and unique gift idea for loved ones in hospice care facilities. Candles are a great way to improve the ambiance and create a soothing and relaxing environment for your loved one while in hospice. You can get them some candles with their favorite scents or scents that remind them of home. However, check with the facility to ensure they allow candles before bringing one as a gift.
Comfy Slippers
It's also a fun idea to bring a hospice patient a pair of comfy slippers when you visit them. The main goal of hospice is to improve a patient's quality of life and make them as comfortable as possible during end-of-life. And what better way to provide comfort than with a comfy pair of slippers? Make sure you get them the right size and that they have some slip resistance to help avoid trips or falls.
Sentimental Cards
Sentimental cards can go a long way, so these are another suitable gift idea. Encourage the friends and family members of your loved one to fill out special greeting cards with good wishes and little messages of love and support. These cards will be lovely reminders to your loved one of how many people love and support them, and they can look at them while in hospice.
Favorite Movies
Movies are a fun way to pass the time and bring entertainment and enjoyment to your loved one during their time in the hospice facility. If they don't have a TV, bring a tablet or portable DVD player and Bluetooth speakers to the visit to watch a movie with them. You can choose one of their favorite movies, or you can bring a new one that they've never seen before.
Now that you have seven gift ideas for patients in hospice, you can find the most suitable gift for your loved one to show them love and support during this transition. If you're looking for high-quality hospice care in Arizona, be sure to check out Soulistic Hospice and all the care options we offer to clients and their families to provide the necessary support and assistance during end-of-life.