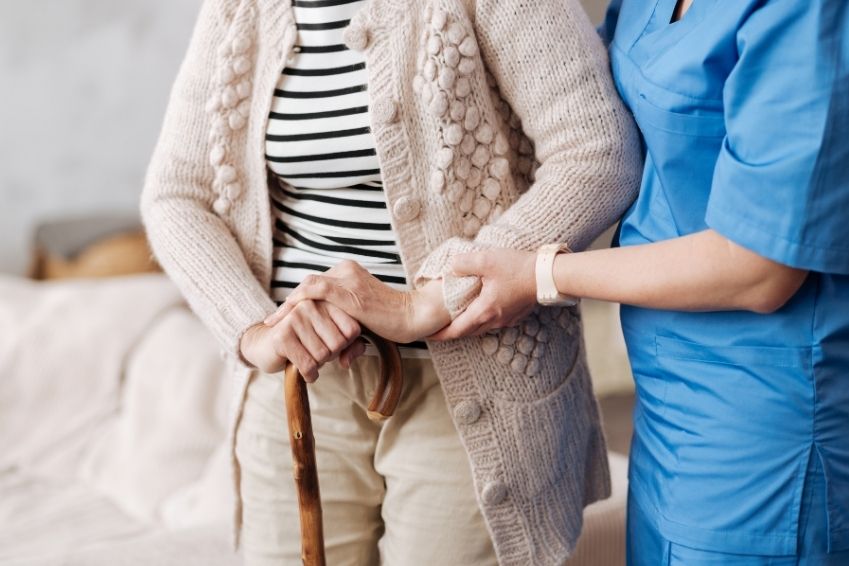 There are several challenges that come along with caring for your aging parents, but one of the hardest ones is simply knowing what to do and when to do it. You won't always have a clear answer about what steps are best for your loved one. On top of that, your parent and other family members might be reluctant to admit that you need further help. After all, aging and medical issues are sensitive and daunting subjects. However, knowing when to act can create an easier and healthier experience for you and your parents. Arm yourself with knowledge by learning these seven signs your parents need home hospice care.
It's Harder To Manage Symptoms
Your parent's condition will tell you a lot about what they need, even when they can't or won't talk about it. Pay attention to both new and old symptoms in your parent. When conditions worsen, symptoms will reflect this by becoming more severe or causing new issues. For example, if pain worsens, it can lead to shortness of breath, trouble sleeping, or anxiety. When your parent's symptoms become harder to manage and treatment doesn't seem to work anymore, it might be time to look into hospice care. Increased pain and other negative effects are common in the last years or months of life. When this starts to happen, hospice care can help you and your parent focus on comfort, making the worsening symptoms easier to manage.
The Focus Shifts To Comfort Over Cure
As mentioned above, hospice care prioritizes patient comfort. When usual treatments grow less effective, the focus shifts to improving your parent's quality of life. Hospice care helps accomplish goals such as time spent with loved ones and a more comfortable, enriching day-to-day life. Hospice care begins after a terminal illness—usually when a doctor declares their patient's life expectancy to be six months or less. At this point, many people desire pain relief rather than continuing an aggressive treatment plan. You may hear your parent mention that they're tired or just want a day to relax without pain. These can be signs that hospice is the right option for your loved one.
Doctor Visits Are More Frequent
As symptoms worsen and conditions become more complicated, your parent will likely spend a lot more time in hospitals and doctors' offices. This ties into the idea that worsening, incurable symptoms are signs your parents need home hospice care. When the act of treating a condition—medications, surgeries, doctor's visits, and more—starts taking over your parent's life, it might be time for a change. More frequent doctor visits are also a clear sign of declining health. Once a condition becomes terminal, you and your parent should start thinking about what kind of care you want going forward. Hospice care can help you manage your medical treatments at home, meaning less appointments and a more comfortable lifestyle.
Confusion, Restlessness, or Agitation
Growing older can be difficult, especially with a serious health condition. That said, severe or prolonged mood changes are often indicators of other issues. Increased agitation might be a byproduct of pain or exhaustion. Confusion and memory issues can also stem from your parent's health conditions, especially if their symptoms keep them from getting a good night's sleep. These mental symptoms are common at the end of life, but they can make caring for and communicating with your loved one more difficult. Agitation and restlessness might make your parent stubborn and reluctant to take medications or try various forms of treatment. Confusion can also lead to issues like hallucinations or false beliefs. These symptoms might even lead to your loved one putting themselves in danger. Mood changes, memory loss, and other mental or emotional symptoms can take a serious toll on both you and your parent. When these issues arise, you should take the time to carefully evaluate your plans moving forward.
They Need More Help Around the House
Not all symptoms are related to medical conditions. Sometimes the simplest signs are the most telling. Pay attention to how your parents act or what they need on a day-to-day basis. Do they have more trouble moving around? Are clothes, dishes, and other clutter piling up in the house? If tasks that were once simple become difficult or even impossible for your loved one, they might benefit from hospice services. In addition to medical treatment, hospice care can help with daily household tasks. Hospice care can also aid your loved one with personal tasks they might struggle with, such as dressing, bathing, or eating.
Lack of Sleep or Appetite
You can learn a lot from someone's eating and sleeping habits. A loss of appetite or unexplainable weight loss are both signs that the body is slowing down and not digesting properly. Pay attention to how often and how much your parent is eating. Sleeping habits are also important. Like a lack of appetite, more sleep can be a sign that the body is slowing down. In addition to sleeping more at night, you might notice your parent taking naps more frequently or falling asleep in chairs throughout the day. Whether or not you take these as signs to start hospice care, monitoring these habits will help you keep better track of your parent's health.
You Need Help
Finally, make sure you take your own needs into consideration when planning your parent's path forward. If you start to feel overwhelmed as your loved one's primary caretaker, it might be time to look for help. In addition to providing compassionate and comfortable care for patients, hospice services seek to support family members and caregivers. There might come a time when you no longer have the knowledge or energy to give your parent the care they deserve. When this happens, hospice can equip you with the necessary resources to keep your loved one as healthy and comfortable as possible. Hospice can provide information, training, and even respite care, allowing you to put your best self forward as you help your parent through this difficult time.
If you decide that hospice care is right for your loved one, make sure you choose an agency with the services you need. Soulistic Hospice provides compassionate and holistic care for anyone who needs hospice in Tucson or its surrounding areas. Learn more about the services we provide and how we can help your family by contacting us today.