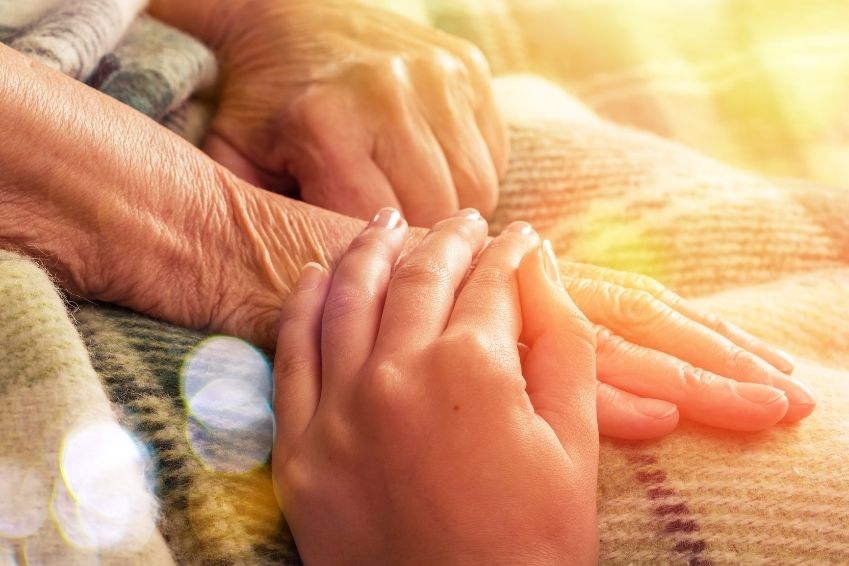 Hospice care is primarily meant to alleviate pain symptoms during end-of-life care and provide a patient with comfort. However, hospice care also involves caring for the patient's family. This fact is especially true for home-based hospice care, where family members are more involved than ever in the day-to-day life of their loved ones. The following are eight ways home hospice care benefits the family.
Family Empowerment
Above all else, home-based hospice care empowers family members to play a part in providing their loved ones comfort. After all, families understand their loved ones better than hospice care teams ever can. Home hospice care keeps family members involved in the care process and gives them a voice in the decision-making process.
Working with a hospice care team can also have an incredible impact on the family's confidence. For example, hospice teams equip the caregiver with the knowledge and tools necessary to care for their loved one. They can even give parents the language required to communicate complex concepts like loss and grief to their children.
Time With Loved Ones
It is impossible to overstate the value of time spent with the people you love. For patients, home hospice care often involves staying in a familiar place surrounded by family and friends. For a patient's family, home hospice care means a chance to make more memories together in a well-loved home. Limiting the time spent traveling between medical facilities by using virtual visits allows patients and families to spend as much time together as possible.
Professional Feedback
Electing to age in place doesn't limit a family's access to professional medical advice and feedback. If a family member has questions regarding their loved one's standard of care or needs help understanding what activities are safe for their loved one, nurses are available 24 hours a day to assist them. Physician calls during home hospice care also give families and caregivers a chance to ask questions and bring up any concerns that surface over time.
Medical challenges are frightening for families, but hospice care relieves much of that fear by providing access to experts. Given a supportive team of nurses, physicians, and counselors to guide them, families can act confidently and find peace of mind in their choices.
Arranging Medical Equipment
Medical equipment often seems intimidating or fragile for families who aren't used to it. However, bringing this equipment into the home is necessary for patients looking to age in place. Home hospice care services provide the medical equipment and supplies a patient needs and assist caregivers in using them. Part of this process involves desensitizing the patient and their loved ones to having medical machinery in their home. Together, caregivers, hospice care team members, and family members can adapt a space to preserve the comforts of home while making way for necessary equipment.
Planning Assistance
End-of-life planning is a chance for patients and their families to regain control over a difficult, scary situation. Hospice care teams play a key role in developing a comprehensive end-of-life plan. While many of the questions are challenging, staff act as an understanding and knowledgeable resource for families navigating the process. Crafting this plan as a unit allows patients and their families to hear each other's wishes and needs and gain a shared idea as to what the future holds for everyone involved.
Financial Direction
Navigating the financial world of hospice for the first time is a frustrating prospect for families. On top of emotionally coping, financial stress can present a severe burden for families who aren't certain they can afford care.
While you may know that Medicare pays for nearly all aspects of hospice care, understanding how to receive those benefits is another challenge. Families without Medicare also need to know what options are available and whether local facilities will accept their insurance. Working with a hospice care provider equips families with access to knowledgeable team members who can direct them to the financial coverage resources and information they need.
Emotional Support
One of the most vital ways home hospice care benefits the family is through access to emotional support from their hospice care team. Assisting a loved one through the end of their life is a deeply important and, in many ways, rewarding process. However, hospice care comes with emotional challenges.
Exhaustion, anticipatory grief, guilt, and depression are all common emotions faced by the family of a hospice patient. At Soulistic Hospice, we offer emotional and spiritual counseling to both patients and their families to provide support and relief at any stage of the process. We also offer compassionate bereavement care so that patients can process loss and grief in a healthy environment.
Increased Safety
Travel to and from clinics and facilities presents a hazard for both patients and their families. As mobility challenges present themselves, family members must devote more time and precautions to helping their loved ones into vehicles and through buildings. Weather conditions make this process increasingly difficult.
Another ongoing safety concern that comes from traveling for medical visits is COVID-19. For families caring for an aging loved one at home, the consequences of contracting the virus are more severe. Even with protective measures, all family members are put at further risk of infection when they leave home.
Home hospice care and virtual visits circumvent these hazards and allow patients to receive care without leaving home. While virtual visits protect patients first, their families also avoid any hazards from moving equipment, assisting their loved one into a vehicle, or entering a risky environment.
If you're seeking hospice in Green Valley, AZ, and the surrounding area, Soulistic Hospice is here for you. Our dedicated and compassionate approach goes beyond providing physical relief by focusing on emotional, spiritual, and personal needs as well. We understand that every person and every family requires unique care. Call us at any time to learn more about the next steps you can take as a family. Our team of dedicated staff is available 24/7 to assist you in any way we can.