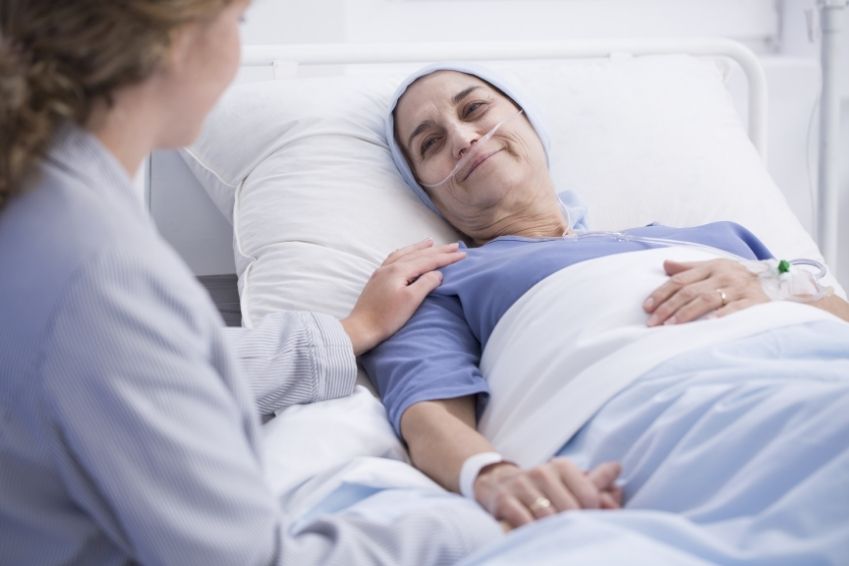 For many families, it's hard to imagine a world without the option of hospice care. Compassionate, holistic treatment and assistance at life's final stages is a staple for many patients. The comfort and empathy hospice teams provide helps ease pain and improve quality of life for those under care. Furthermore, hospice organizations offer life-changing support for caregivers and loved ones. Respite care, grief counseling, and other resources ease the stress and anxiety of someone passing. However, hospice care wasn't always available to patients who needed it. Learn about the hard work and achievements that went into developing hospice as we know it today with this brief history of hospice care.
Dame Cicely Saunders and St. Christopher's Hospice
The idea of hospice first came to life during a lecture at Yale University. In 1963, Dr. Cicely Saunders introduced her idea of specialized care for the dying. Dr. Saunders began her career by working with terminally ill patients in London in the 1940s and 50s. This inspired her to eventually introduce her idea of specialized care to a lecture hall full of students, nurses, doctors, and chaplains. The lecture emphasized the importance of palliative care and how it benefits patients' overall well-being. Dr. Saunders continued her pursuit of compassionate, comfort-based care in 1967 by creating St. Christopher's Hospice in the United Kingdom. The next year, Florence Wald—the Dean of the Yale School of Nursing, who had previously taken notice of Dr. Saunders's work—took a sabbatical to work at St. Christopher's Hospice and experience the idea of hospice care for herself.
The Work of Dr. Elisabeth Kubler-Ross
In 1969, Dr. Elisabeth Kubler-Ross popularized the concept of hospice in the United States with her book On Death and Dying. The extensive work contains over 500 interviews with dying patients and identifies five common stages of grief that many terminally ill patients experience. The book strived to educate people on the importance of home care rather than institutionalized medical care for terminally ill patients. Dr. Kubler-Ross also argued that patients have the right to make decisions about their own end-of-life care. Her work led to her testifying in front of the U.S. Senate Special Committee on Aging in 1972. During the hearings, Dr. Kubler-Ross defended patients' right to die with dignity, including patients' right to participate in decisions about their death.
The First U.S. Hospice and Federal Attention
In 1974, Florence Wald worked with two pediatricians and a chaplain to establish the first hospice in the United States. Connecticut Hospice in Branford, Connecticut was the next step toward gaining national attention. That same year, Senators Frank Church and Frank E. Moss introduced the nation's first hospice legislation. This legislation called for federal funds for hospice programs. The U.S. Senate denied the proposal, but the movement to establish accessible and widespread hospice care didn't slow down. In 1975, the first National Symposium on Hospice Care convened in New Haven, Connecticut. The next couple of years saw more symposiums in New Jersey and California as the idea of hospice grew.
The Formation of the National Hospice Organization
History was made in 1978, with the establishment of the National Hospice Organization (NHO). With a goal to promote hospice across the United States, the NHO held its first conference in Washington, D.C. that fall. In 1979, the NHO issued its first "Standards of a Hospice Program of Care," which the NHO board of directors adopted. That same year, hospice started to expand and grow in popularity across the world. Africa saw its first hospice program: Island Hospice in Harare, Zimbabwe. The British Empire recognized Cicely Saunders and her work by making her a Dame. Meanwhile, the Health Care Finance Administration began assessing several hospice programs across the United States to determine the cost-effectiveness of hospice care.
Hospice Growth in the 1980s
With hospice care becoming a popular subject throughout and beyond the field of medicine, the 1980s saw a lot of growth, effort, and changes. The NHO continued to expand and achieve new milestones, while proponents of hospice fought for federal funding and Medicare legislation. At the same time, early promoters of hospice care began receiving recognition for their hard work.
Expansion of the National Hospice Organization
The NHO continued to grow and expand throughout the next decade. With a growing staff and annual meetings in Washington, D.C., the NHO continued to strive toward better standards of hospice care and more widespread accessibility to hospice across the country. In 1982, the NHO joined the Medicare Initiative in an effort to establish federal funding and legislation for hospice care. That same year, the NHO aired its first television PSA informing the public about the concept of hospice.
The Path to Medicare Legislation
The 1980s saw much of the fight to pass Medicare hospice legislation. Efforts included setting up the National Hospice Education Project in 1981. In 1982, Congress included a provision in the Tax Equity and Fiscal Responsibility Act to create a Medicare hospice benefit. However, this policy contained a sunset provision for 1986. A permanent Medicare policy came into place in 1985, with the Consolidated Omnibus Budget Reconciliation Act (COBRA). In addition to making the Medicare hospice benefit permanent, this act gave states the option to include hospice in their own Medicaid programs.
The Continuing Road to Success
The next several years saw further education, improved funding, and higher standards of accreditation and care. As hospice grew in popularity, it became a topic of discussion in major movements, such as the expansion of veteran's benefits and the fight against HIV/AIDS. Though hospice is now a widespread form of medical care, the end-of-life movement continues to grow and call for improvements to funding, education, and accessibility of end-of-life care.
Soulistic Hospice in Tucson, Arizona
Soulistic Hospice is proud to form part of this history of hospice care. Today, passionate and devoted caregivers in the Tucson area strive to provide comfort, resources, and education to patients and families from all walks of life. Our mission is to make expert care convenient and affordable for all patients. If you're seeking in-home hospice care in Tucson or its surrounding areas, our team can give you the support and resources you need. Reach out to learn more about our services today.