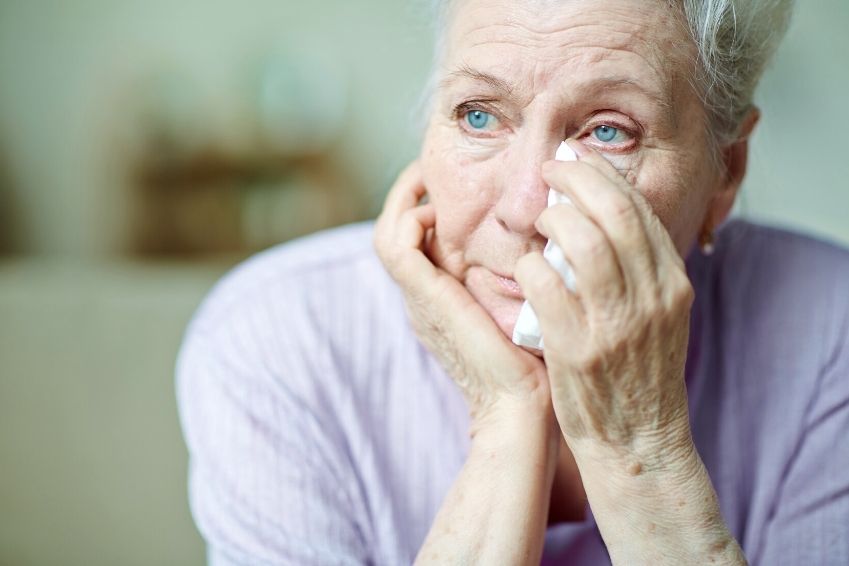 Many people shy away from the idea of therapy and instead rely on loved ones and other personal resources to work through hardships. However, the death of a loved one can bring unprecedented grief and challenges to your life. There is no right or wrong way to grieve—there is only your personal experience and process. Bereavement therapy can help you discover which grieving methods are the most helpful to you. Two main support options are individual and group therapy. Some people benefit from one or the other, while others use both methods to work through their grief. Learn more about each option and how it might help you through this experience with this guide to understanding group vs. individual grief therapy.
The Benefits of Individual Therapy
Individual grief therapy provides a private, one-on-one space for a person to address and work through their grief with a therapist or counselor. This professional provides a warm, open, and flexible space for you to experience your grief. Together, you and your counselor will identify the biggest challenges in your grieving process and develop constructive coping habits to deal with them. Individual therapy is a great opportunity for individuals to deal with their grief privately and without the fear of letting others down. For example, if you're in charge of funeral plans or organizing your late loved one's finances, you might struggle to stop and reflect on your grief. Individual therapy gives you a safe place to focus on yourself, allowing you to process your emotions in a healthy way.
The Benefits of Group Therapy
While a private setting is invaluable for many people, you can also gain a lot from group therapy options, such as support groups or meetings. Group therapy provides a space for social support, connecting you with individuals who are experiencing a similar situation and can relate to the emotions and challenges you face. In group therapy, you can share stories, ask for or give advice, and make connections with people who understand your grief. Group therapy is an opportunity to share your burden and gather support from multiple sources. Many people find comfort in the idea that they're not alone in their thoughts or feelings. This setting can also provide some breathing room, allowing you to address your grief without being the center of attention during a session.
Choosing an Approach for You
When weighing your options between group and individual grief therapy, the most important thing to remember is that everyone experiences grief differently. Some people benefit from one specific method. Others find comfort and support using both group and individual therapy simultaneously or at different points in their grieving process. At Soulistic Hospice, our bereavement coordinators can work with you to find a method that provides the best support possible. Learn more about bereavement care by exploring our Tucson grief counseling services. With the right resources, services, and support, you can understand more about your specific grieving process and how to work through it in a healthy and constructive manner.