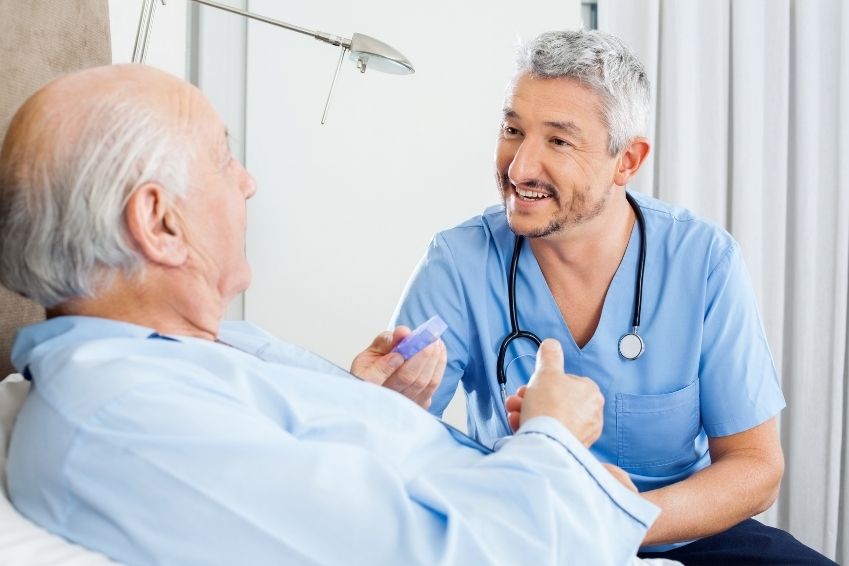 Patients with Medicare coverage are provided access to many of their family member's needs at no cost, as the focus has transitioned from treatment to improving the quality of life for you or your loved one. The thought of expenses likely has not left your mind, however, so we understand that having confidence that your loved one's care is covered is important. Let's answer one of the most important questions for families who are worried about finances: How long will Medicare pay for hospice?
Terminal Illness Certification
Hospice care is an essential part of maintaining quality of life for those diagnosed with a terminal illness. Medicare will provide coverage for hospice care for however long is needed so long as the correct procedures are followed by the hospice care team and the family.
First, an attending physician must certify that your or your loved one is believed to have up to six months to live. You or your loved one must then sign an election statement to receive the hospice benefit. At this time, hospice treatment and the associated Medicare benefits will begin.
Recertification Requirements
Sometimes, the initial six-month prognosis isn't accurate. While this means more time spent with family and friends, it also means Medicare coverage will need to be addressed again at this time.
After two 90-day periods, a hospice physician will need to have a face-to-face meeting with the patient and recertify that the terminal illness diagnosis is still accurate to extend the hospice benefits for another 60 days. There is no limit on how many times a patient can be recertified for hospice benefits.
Telehealth and Hospice Care Benefits
Due to the pandemic, it can become increasingly difficult for patients receiving in-home care to meet with their doctors, nurses, and social workers. If your loved one is worried about having access to the proper care, finding a hospice care team that offers telehealth visits through video calling is a great option.
If telehealth visits are a priority for your family, call ahead to the facility or team you're interested in working with to confirm that Medicare covers these visits and that their team is trained to offer virtual care. You will also want to see if recertification via telehealth visits is an option for your loved one.
Our team at Soulistic Hospice is honored to work with families in Southern Arizona seeking hospice care, counseling, and information about maintaining quality of care for their loved ones. We proudly offer home-based hospice care and virtual visits to best meet the needs of you and your loved ones. Our team can help you through the process to have a successful telehealth visit no matter how much technological experience your loved one has.
We look forward to helping you and your family make informed choices with complete confidence throughout this process. If you have any further questions regarding how long Medicare will pay for hospice or any other aspect of receiving end-of-life care, please feel free to contact us.