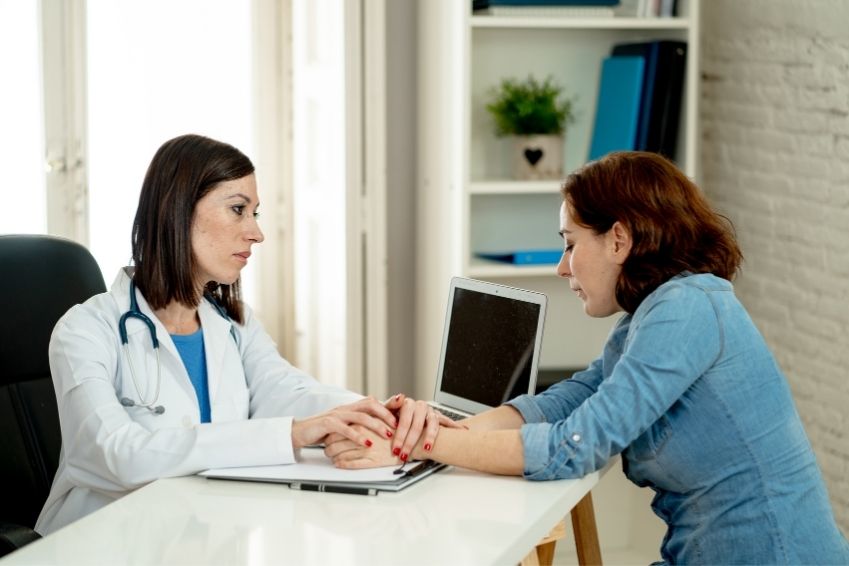 Receiving a terminal diagnosis will force you to reevaluate your life. Many people will struggle with fear, resentment, or disbelief. However, one of the hardest reactions to handle is uncertainty. What does this mean for you and your loved ones? What are your next steps? One of the most important parts of accepting your terminal diagnosis is empowering yourself. Maintaining control over your life through knowledge, support, and confident decision-making will help you make the most of your remaining time. Gather the tools you need to help yourself with this guide on how to come to terms with a terminal diagnosis.
Learn More About Your Situation
Knowledge is power. The more you know about your condition and treatment plan, the easier it will be to process your situation. Don't hesitate to ask questions and do your own research. Many fears stem from not understanding the circumstances around your diagnosis. Learning more about your illness, symptoms, and treatment will eliminate these fears, allowing you to navigate your situation with confidence. This knowledge will also help you talk about your condition with others, helping to ease the worries of yourself and others.
Build a Support Network
You shouldn't have to navigate your diagnosis alone. From medical care to community support, it's essential to have a network of people that can help address all your needs. This includes nurses, specialists, and other professionals who can help you understand your illness and treatment plans. It also includes people who can help with the more personal side of your situation, such as housekeepers, a support group of your peers, and your close friends and family. In addition to making every day richer and more comfortable, a strong support system helps you realize you're not alone in your diagnosis.
Plan and Prioritize
Planning is a huge part of how to come to terms with a terminal diagnosis. You're still in control of your life, and you can remind yourself of that by making important decisions for yourself. What kind of care do you want? Where do you want to spend the coming months? What do you want to happen after your death? Now is the time to learn more about your options, figure out your priorities, and make necessary end-of-life decisions. In addition to creating a plan you feel comfortable and confident in, this will also help your loved ones navigate the situation when you no longer can.
A terminal diagnosis isn't the end of your life. The months ahead matter, and you can make the most of them through understanding, support, and the help of compassionate care. That's why Soulistic Hospice puts compassion at the center of its home hospice services. Through care and service you can trust, we'll help you and your loved ones navigate your diagnosis and the time you have left together.