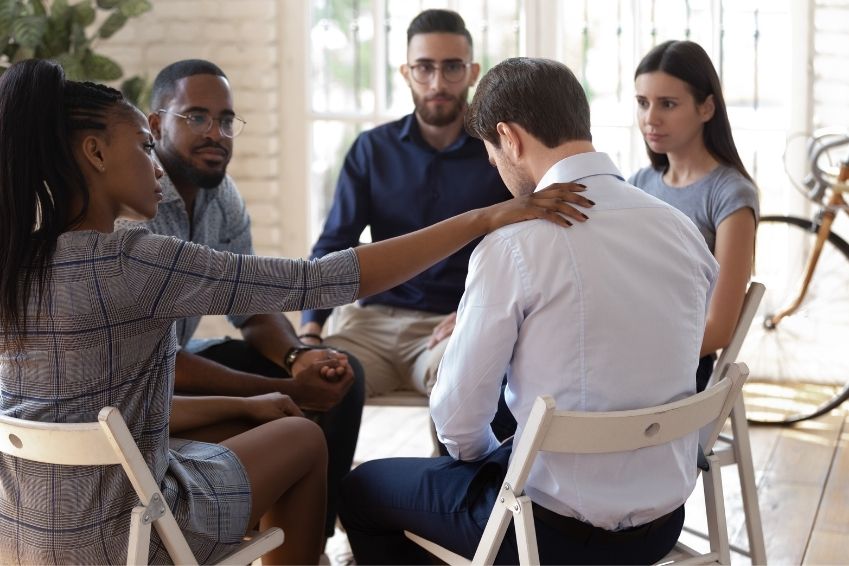 Grief is a complex, overwhelming emotion for many people. Some of the ways we learn to handle it and continue to get through the day carrying its weight are potentially harmful to our long-term health, but healthy coping mechanisms are out there. Let's explore how to develop healthy mechanisms for coping with grief after experiencing loss.
Work With a Counseling Team
Reaching out to mental health professionals, whether a therapist or a group of bereavement-focused counselors, is perhaps the most impactful step towards discovering healthy coping mechanisms. Taking time to speak to and reflect with someone experienced in the processes of grief helps you lay all your cards on the table and find what works best for you.
Counseling sessions provide a judgment-free zone where you can openly explore thoughts and ideas with others who understand what you're experiencing. You can face unhealthy coping mechanisms without worry and tackle them with a team that cares about your wellbeing.
Look to the Experiences of Others
Few people immediately know how to deal with grief's physical and mental side effects. However, looking to our friends and family who have experienced loss before us can provide both comfort and clues on handling grief healthily. Everyone handles loss differently, but the variety of solutions people discovered for themselves are options for you to try out in your search for comfort and relief.
Be Kind to Yourself
It's incredibly easy to criticize ourselves, especially regarding how we handle grief. It's crucial to avoid creating too many rules for yourself regarding the right and wrong way to experience and cope with such complex feelings. Whether it is your first encounter with grief, or you have felt it before, try not to cage yourself into how you think people expect you to act. Everyone copes with grief and loss differently and criticizing yourself over how you react and how you seek comfort is a detrimental behavior in itself. Acknowledge those critical thoughts, accept that you are having them, and move forward as best as you are able.
Soulistic Hospice gladly provides bereavement care to our patients' families still working to develop healthy mechanisms for coping with grief. If you are seeking grief support groups in Tucson, AZ, feel free to reach out to us at any time. We can answer any questions you have for our bereavement care coordinator, volunteers, and grief support resources, even if the loss you experienced didn't occur with a loved one in our care.