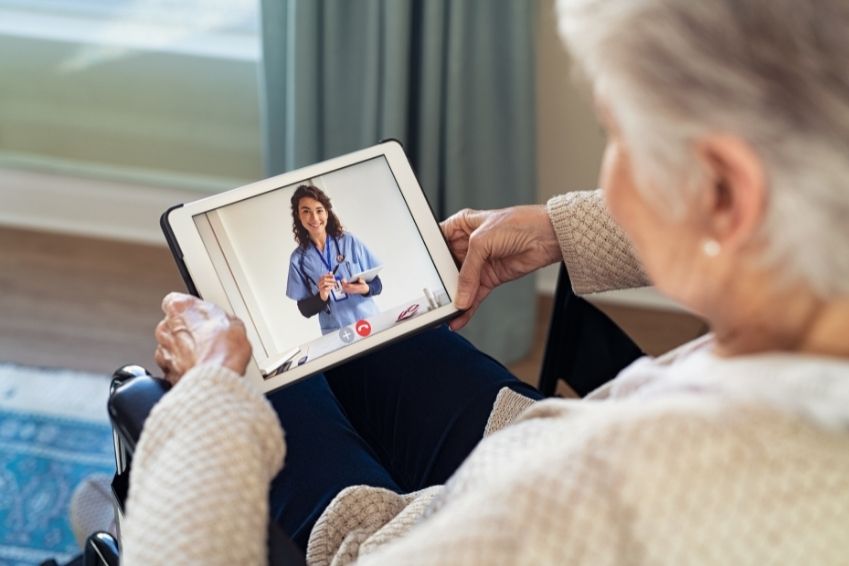 Digital literacy is one significant challenge standing in the way of telehealth's many benefits. For elderly hospice care patients, adapting to a smartphone or tablet and video call software is often frustrating. Let's explore some ideas on how to help your elderly loved one use telehealth services successfully.
Attending Training Sessions With Staff
Fortunately, many healthcare services are well-acquainted with this challenge and want to help their patients succeed during these virtual visits. Start by asking your loved one's care team if training sessions are available. These sessions can help you and your loved one get familiar with the device, software, and websites you need for your visits. Initial training also helps you learn digital troubleshooting tips and ways to make the visits as effective as possible.
Help Your Loved One Through a Practice Run
A practice run is a great way to equip your loved one with further confidence before the real visit occurs. Remember to assist without taking over, if possible. It's important that your loved one develops these skills so that they can handle visits independently and maintain their dignity. Consider going over how to turn the device on and off, adjust volume, and navigate any calling software. The best way to help your elderly loved one use telehealth services is to provide kind reassurance and gentle guidance throughout the process.
Stay Nearby During the Visits
Once the actual visit occurs, it's a good idea to stay nearby just in case your loved one needs help. Whether you're in the room or within earshot, you can provide vital backup and quickly troubleshoot any issues your loved one is having. Ask to pick up the device and inform the other parties in the call that you need to quickly make an adjustment before the telehealth visit continues.
Our team at Soulistic Hospice knows how important virtual hospice options are for patients aging within the comfort of their homes. These video calls limit the hazards of travel and emphasize comfort above all else. If your loved one is still getting acquainted with their technology, we gladly work with you to meet using your choice of browser and offer training to make the process as painless as possible.