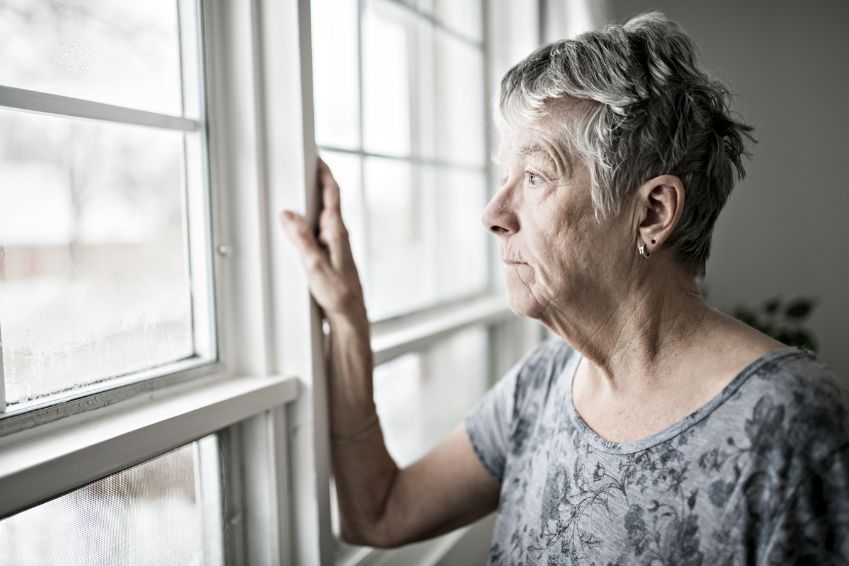 Grief is a complicated experience. It's easy to feel alone or out of place as you deal with grief, especially if your reaction isn't what you expect. Anticipatory grief takes many people by surprise because it occurs before an actual loss. This experience often comes with feelings of guilt or anxiety, and it can negatively affect the time you have left with a loved one. Many people try to avoid or ignore their anticipatory grief, which can make the problem worse. The truth is that everyone feels and manages grief—including anticipatory grief—differently. However, your unique experience doesn't have to isolate you from others. Find the reassurance and care you need by learning how to understand and manage anticipatory grief.
What Is Anticipatory Grief?
Anticipatory grief refers to the process and emotions that occur when you prepare for a loved one's death. This often occurs in cases of terminal illness. You have time left with your loved one, but you also have to watch them decline physically or mentally over a period of weeks, months, or even years. Many symptoms of anticipatory grief are similar to those of conventional grief. Individuals who deal with anticipatory grief often cope with feelings of guilt, anger, fear, or loneliness. Fatigue, lack of concentration, and depression are also common symptoms. However, anticipatory grief also has a few unique symptoms, such as increased fear or visualization of your loved one dying. These symptoms affect day-to-day life and make it hard to function, let alone try to care for your loved one.
While anticipatory grief is a common experience—especially among caregivers or close friends and family of terminally ill patients—individuals often feel uncomfortable about these feelings. This is why learning how to understand and manage anticipatory grief is so important. Knowing that these experiences are normal can help you better process your emotions, find constructive coping techniques, and make the most of the time you have left with your loved one.
Coping With Anticipatory Grief
The key to managing anticipatory grief is to find techniques that allow you to acknowledge and work through your emotions in a healthy, productive manner. Many individuals find it tempting to ignore and avoid their feelings of anticipatory grief. However, this is a short-term solution that will worsen symptoms in the long run. When you address your grief and allow yourself to have these emotions, you can start the process of working through the fear and sadness in a way that lets you continue with day-to-day life.
Find Safe Methods of Expression
People sometimes fear that expressing their grief will make them a burden on others. This is especially true in the case of anticipatory grief, when the person you are mourning is still part of your daily life. Caretakers also tend to bottle up their grief so that they can continue to be a reliable source of help and care for their loved one. While this seems like a helpful or even necessary act in the short term, it can worsen feelings of loneliness or isolation, making the task of managing your grief even harder. It's important to find healthy ways to express your emotions. Speaking to a confidant or attending therapy sessions can grant you a safe and private space to address your feelings. You can also turn to methods such as journaling, art, or meditation to channel your emotions.
Connect With Others
Another way to combat loneliness and isolation in your grief is to connect with others who know what you're going through. There are endless online forums and communities where you can read other people's stories and share your own. You might also be able to find support groups within your local community. Here, you can spend time with people who have experienced or are currently experiencing anticipatory grief. Connecting with other caretakers and people in similar positions is a great way to share your own stories, find and give advice, and remind yourself you're not alone in your struggles.
Invest in Quality Time
Anticipatory grief can make you feel like there's no time left with your loved one. One of the best ways to remind yourself that this isn't true is to spend time together. Visits, phone calls, and letter writing can help you keep in touch and create valuable memories together. If you're a primary caretaker who already spends a lot of time with your loved one, look for ways to still have special moments amid the daily routine. You can spend time doing something you both love, such as completing a puzzle or listening to music. Go over memories together by swapping stories or looking at old photos. Even simple activities like taking a walk outside can help you both live in the moment.
Take Care of Yourself
Even without anticipatory grief, fulfilling the role of a primary caretaker can take a toll on your physical and mental health. To take care of others, you first need to take care of yourself. Exhaustion, dehydration, and general stress will worsen symptoms of anticipatory grief. Make sure your routine allows you to prioritize your own physical and emotional health. A balanced diet, regular exercise, and healthy sleeping habits are crucial. Additionally, you can find mindfulness techniques that help you relax and process the events and emotions of the day. Yoga, meditation, journaling, or simply taking a bit of quiet time for yourself each day can help you stay on top of your mental health. And don't hesitate to seek help when you need it. Therapy and counseling, support from your loved ones, or respite care for caregivers can help you step back and reset so that you can be the best caretaker possible for your loved one.
Finding the Best Care Can Help
If you have a loved one with a terminal illness, it helps to know that they're in good hands. A support network of experienced and compassionate professionals ensures that your loved one has the treatment, respect, and care they deserve in their daily life. Soulistic Hospice can provide that kind of care. Pain management services and emotional counseling give your loved one the best care possible. Meanwhile, education and respite care support you and your journey as a caregiver. Learn more about how we can help you by visiting our website today.