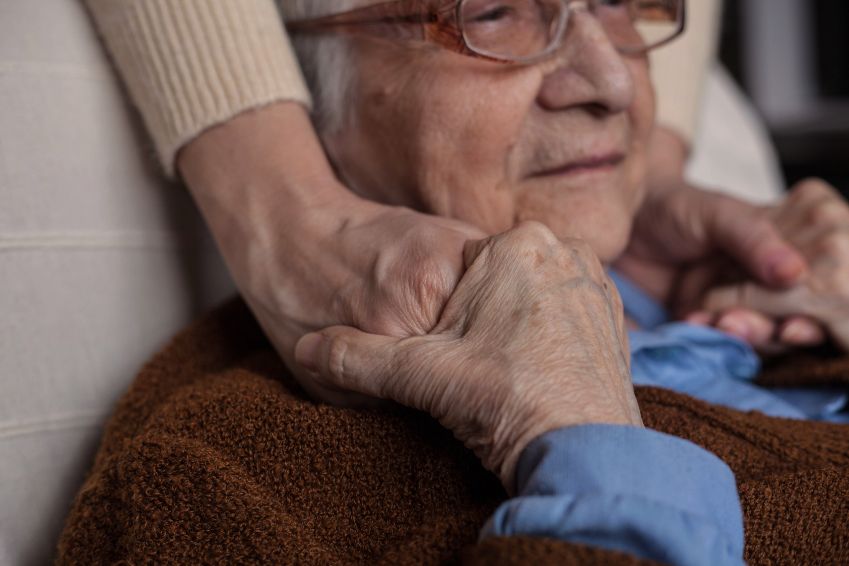 Deciding that it may be time for hospice is a big step to take. Then you have to decide which type of hospice care is right for you or your loved one: inpatient hospice or home hospice care. Here we'll explain the differences and similarities between these two forms of hospice care.
Inpatient Hospice Care
Inpatient hospice care is available at medical facilities where patients can stay when they are nearing end-of-life. You are eligible for inpatient hospice care if you have a prognosis of six months or less. Patients at an inpatient hospice facility receive several services, such as pain and symptom management, daily care, nutritional services, emotional and spiritual support, counseling, and more. In addition, there are medical professionals on staff who aid patients in their everyday tasks, such as bathing, dressing, eating, getting around, etc. The goal of inpatient hospice care is to improve the quality of life for terminally ill patients and make them as comfortable as possible.
Home Hospice Care
Home hospice care is similar to inpatient care in its goals and methods. However, this form of care takes place inside a patient's home. As a result, patients can enjoy the comfort of their own homes as they receive care from a primary caregiver—often a friend or family member. Patients receiving in-home care will generally experience the same services as inpatient care but will have doctor and nurse visits virtually or during home visits. Primary caregivers also aid patients with everyday tasks in their home, such as dressing, bathing, eating meals, and going to the bathroom.
How They Differ
Overall, inpatient hospice and home hospice care have a lot of similarities. The main goal of both types of care is to make patients as comfortable as possible during end-of-life and manage any pain or symptoms from their illness. In both situations, patients receive physical, emotional, and spiritual support as well as any necessary medical care from nurses and doctors. The largest difference between the two is their location. Inpatient hospice care occurs in a medical facility where several patients are receiving treatment simultaneously. On the other hand, home hospice care takes place in a patient's home, typically with a single patient and one primary caregiver.
Now that you know how inpatient hospice and home hospice care differ, you can make an informed decision on which type of care is best for you or your loved one. Understanding the differences between the types of care available will help you find the best fit. Soulistic Hospice offers hospice care in Arizona to help patients through the end-of-life journey and provide a comfortable environment where they can receive high-quality care from professionals.