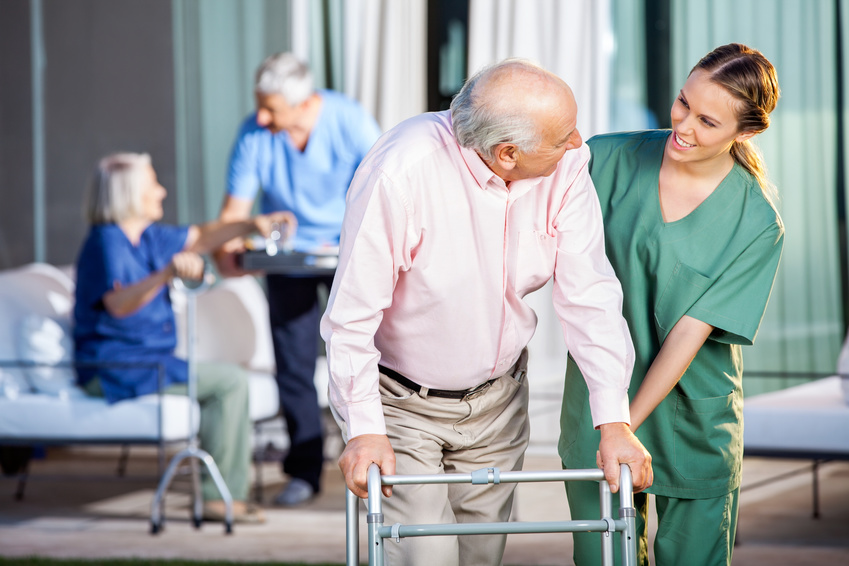 Hospice is more than a single doctor or nurse who assists with medical palliative care; it is a team of dedicated professionals in all aspects of end-of-life care. Any holistic hospice care organization is passionate about an entire family's emotional and spiritual well-being. However, with so many roles in hospice systems, patients and caregivers can become overwhelmed. Here, we've cultivated a guide to different types of hospice workers.
Medical Directors/Physicians are responsible for major medical decisions in each individual's case. Medical Directors determine if a patient is hospice appropriate based on specific guidelines, make each patient's hospice diagnosis, and prescribe medications and other treatment practices.
Registered Nurses/Case Managers oversee all aspects of each patient's individual needs. They see patients regularly, and they act as a liaison between the patient, the medical director, and any other specialist they may require. Nurses are highly trained in managing symptoms, ordering medications, and keeping medical records of each visit. Hospice facilities also maintain a network of on-call nurses and staff members who are available any time, 24/7, for breakthrough pain or other emergencies.
Certified Nursing Assistants and Home Health Aides help patients and their families with day-to-day care and needs, so that they do not have to hire outside help. CNAs and HHAs can manage bathing, hygiene, food preparation, mobility, incontinence care, in-home medical equipment and more.
Social Workers make sure that patients and families remain well informed about hospice and other beneficial services or programs, such as Medicare, personal emergency response systems, meals on wheels, and others.
Spiritual Care specialists are non-denominational guides for families and patients during end-of-life care. At the patient's and family's request, they may coordinate religious services with other organizations, or offer general spiritual support and companionship. While all hospice organizations offer spiritual care, a holistic hospice may offer an even greater network of spiritual services and expertise.
Volunteers are a huge part of hospice. Each hospice facility requires far more than medical and even spiritual care. Managed and directed by a volunteer coordinator, volunteers can help prepare meals, keep grounds clean, organize fundraisers and events, and offer companionship for patients and families.
Bereavement services continue to care for family and friends, even after a patient has passed. Specialists offer support throughout the grieving process, and can help families find counselors and group therapy opportunities. Bereavement workers coordinate memorial services, and often just check in with families to let them know they aren't alone.