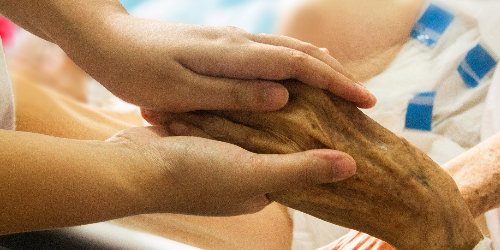 After living a long and fulfilling life, you want what is left of your days on earth to be memorable, enjoyable, and comfortable for you and your loved ones. During the last days of life, it's emotional and also can be physically painful for those facing a life-limiting condition or illness. The state of being in physical pain and knowing that you only have limited time to live can make you loathe your last days, while you should delight in a life well-lived. You may not be in a condition to ensure and maintain painless last days, but you can seek hospice services to take care of your well-being.
Hospice care is a special kind of medical attention, whose main purpose is to comfort, take care, and manage pain for patients in their last days, with the main aim of increasing and maintaining the quality of life for the patient. Through holistic hospice care, all the aspects of a patient's life are taken care of, to ensure the patient is not neglected in any way. Holistic care services address the general well-being of a patient by covering the emotional, spiritual, and social needs. This is in addition to addressing the physical condition of the patient to ensure painless last days of life.
As the patient, hospice services will not only ensure your well-being but also provide moral support to your immediate family or the caregiver who is with you all day and night. Holistic care hospice does this by availing resources, knowledge, and giving emotional support to your loved ones, to see them through this emotionally-draining time. As such, you will worry less about the devastating effects that your condition serves to your family, and focus more on living your remaining days the best way you can. The hospice service is becoming more preferable and popular, as evidenced by the number of hospice patients which has increased significantly from 513,000 in 2000 to almost 1.4 million in 2015.
However, you should note that hospice services don't promise to cure your ailment nor shorten or prolong your days further. Hospice care service only helps manage your physical condition and make it as bearable and painless as possible to help you live the days you have left, most conveniently and comfortably. Here are more services and benefits you get from hospice care.
1. Options to Have Home Care Hospice Services or Admission to a Hospice Care Facility
Hospice care is mostly administered at the patient's home, but there are severe cases where you may need to be closely monitored in an inpatient hospice facility. In case this is necessary, your family or caregiver is involved in the process, and you are free to go back home when you or your family feel ready.
2. Bereavement Service for Your Loved Ones
After you have passed, the hospice care team stays along with your family to help them get through the mourning phase. As your departure may have a deep psychological and emotional effect on your loved ones, hospice care organizes for therapy and professional counseling to help your family transition smoothly into a new life without you.
3. Nursing Services and Hospice Physician Services
Your hospice organization will assign an experienced and professional nurse to visit you regularly and check on your health progress. Your family and caregiver also have access to a nurse who will respond upon call in case of an emergency. Additionally, you'll benefit from physician services as a regular physician is assigned to provide overall care and support. This will ensure that your condition is well maintained, making it more bearable for you and your loved ones.
The last days of your life should not be miserable at all. In retrospect, you should utilize the precious time to reflect on a life well lived and celebrate your success. It is the best time to make amends with friends and loved ones and be grateful to your creator for the gift of life and family. Hospice care will not only help you through this inevitable transition of life, but also ensure your loved ones have made peace with your departure.