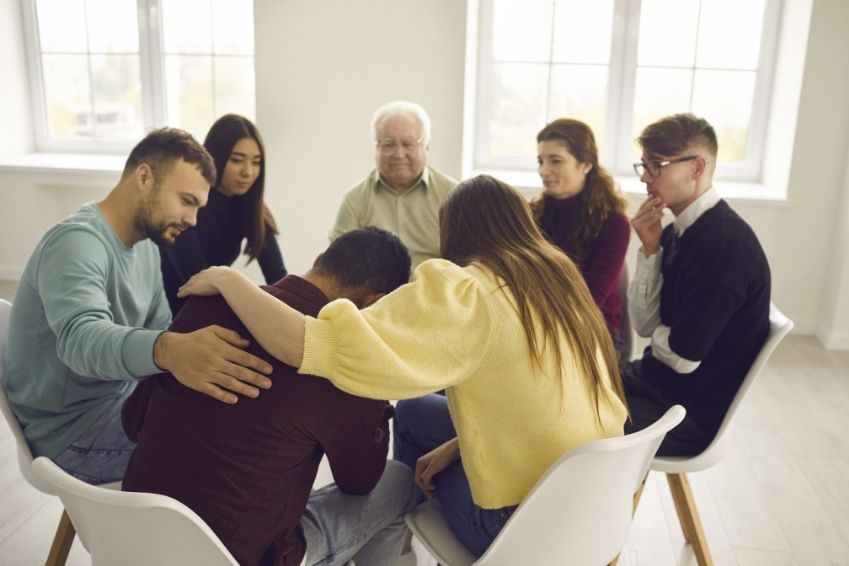 When we go through a traumatic or life-changing event, many people tend to withdraw into themselves and forego getting help. We do this in an attempt to protect ourselves from further harm, yet all this actually does is exacerbate and draw out the negative feelings we have to deal with. Sometimes having other people there to connect to can be a big help. We're going to go over the benefits of seeking emotional support in a group setting to show you how helpful it can be for someone who is struggling.
Less Isolation
One of the worst parts of going through something difficult is when it feels like you're going through it alone. Emotional support groups are unique in that they don't just let you get your feelings out into the open; they allow you to see that you aren't alone in your struggles. Group settings can make you feel like you can handle a difficult situation as you watch and help others that go through similar situations.
Safe Space for Open Communication
Negative thoughts and emotions can fester inside of us if we don't let them out. While one-on-one therapy allows you to speak to someone, it can still feel as though you're holding those feelings in when you only speak to one other person. A great benefit of seeking emotional support in a group setting is that it provides a place for open, back-and-forth communication with people similar to yourself.
Helps With Motivation
When you're on a treatment plan or trying to overcome a particularly difficult time in your life, the challenges can sometimes seem so insurmountable that you'd rather give up. When you're in a group setting for emotional support, you have an entire network of other people that want to see you and help you succeed in your treatment. Watching others succeed at difficult challenges in their own life can also help you stay motivated in your own goals.
Support Structure
Support structures are essential when life throws its biggest challenges our way. Very few people can get through life completely on their own, and needing a support structure is completely natural. Group emotional support gives you a wide variety of people that want to see themselves, and everyone in the group, get better. A support structure like that is invaluable during difficult times.
If you're in need of grief counseling in Tucson, Soulistic Hospice can help. We understand the difficulties you're going through and want to be there to support you.