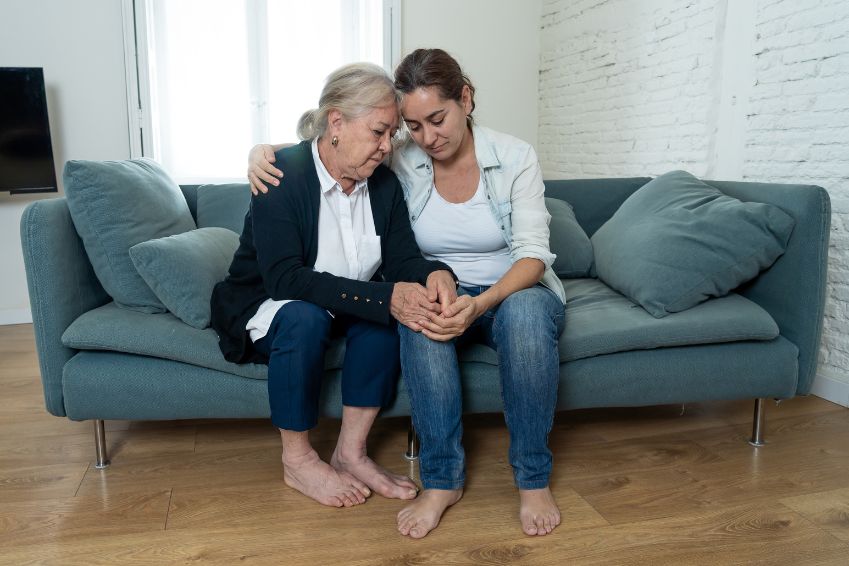 Losing a loved one is a profound and deeply personal journey. It's a road often paved with sadness, confusion, and sometimes anger, leaving us grappling with the void left in our lives. It's crucial to understand that your feelings are valid and that two significant aspects of this process often characterize it—grief and mourning. Though many use these terms interchangeably, they hold distinct meanings and implications in our healing journey. We will discuss the differences between grief and mourning, offering understanding and solace as you navigate this challenging time.
Grief
Grief is an intrinsic human reaction to loss, specifically the loss of someone or something deeply treasured. It's an emotional response encompassing a wide spectrum of feelings, ranging from sadness and loneliness to guilt or anger. Grief is often like an emotional rollercoaster, with unpredictable highs and lows. It's important to note that grief has no predetermined timeline or blueprint; it's an individual journey that varies greatly from person to person. While some might experience intense feelings immediately after the loss, others may find their grief surfaces gradually, unfolding over weeks, months, or even years. A combination of factors influences the intensity and manner of grief, including the nature of the loss, personal beliefs, life experiences, and an individual's physical and mental health.
Mourning
Mourning constitutes the external expression of grief, often influenced by cultural, religious, or societal norms and expectations. Where grief is internal, mourning is a public display of the pain experienced by the bereaved. It is an active process wherein the individual acknowledges the loss and works towards adjusting to life without the loved one. Mourning may take on different forms, such as funerals, memorial services, wearing specific attire, or adhering to certain rituals and practices. Just as grief is highly individual, so is mourning. The expression of mourning can range from tears and verbal expressions of sadness to more subtle cues like quiet introspection. Much like grief, the process of mourning is not linear and individuals can revisit it over time. It is crucial to understand that there is no "right way" to mourn, and each person must find the path that brings them the most comfort and healing during their journey of loss.
The Differences
Grief and mourning encompass different aspects of the journey of loss, though interconnected. The primary difference rests in the inward versus outward expression of pain. Grief is a deeply personal, internal response to loss experienced on an emotional level. It is individualistic, complex, and unpredictable, manifesting in feelings such as sadness, anger, or guilt. On the other hand, mourning is the outward, societal expression of grief, often dictated by cultural or religious customs and rituals. It provides a framework, a communal context within which the bereaved can begin to process their grief. While mourning is an active process of acknowledging and coping with loss, grief is more passive—a reaction to loss. Understanding the distinction between grief and mourning can provide valuable insight into our emotional journey after losing a loved one, helping us navigate this challenging time in a way that honors our individual experiences and promotes healing.
Now that you know the main differences between grief and mourning, you can better understand these processes as integral parts of the healing journey. Contact Soulistic Hospice today for hospice emotional support in Arizona. We can create an empathetic space for healing and recovery, fostering a compassionate dialogue around the shared human experience of loss.