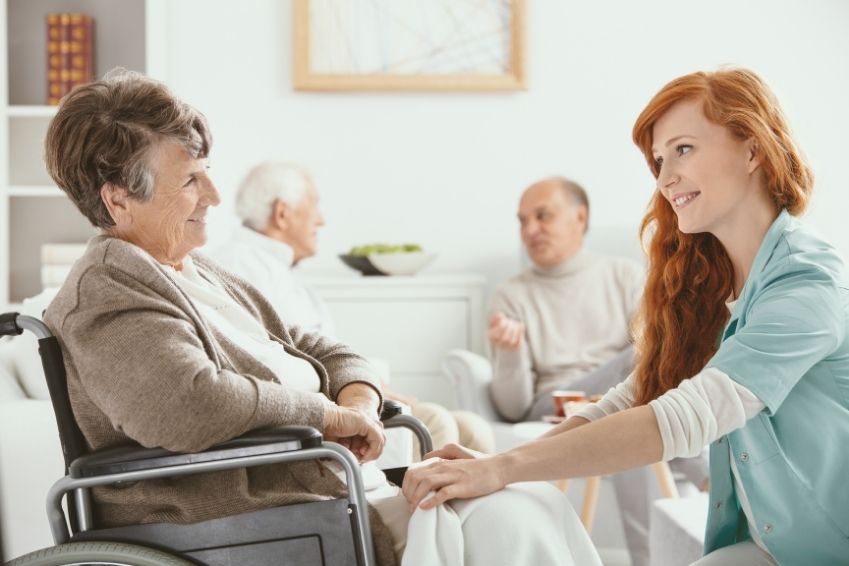 An important aspect of hospice care is the fact that you can receive it anywhere. A hospice plan delivers comfort, care, and support regardless of where you live. While many patients receive hospice care in their own homes, others benefit from hospice care within an assisted living facility. When hospice providers and assisted living facility staff work together, they create a partnered approach that delivers both general and specialized care for a resident. Learn more with this rundown of the importance of hospice care in assisted living facilities.
The Benefits of Focused End-of-Life Care
Assisted living facilities offer a lot of support through everyday activities, such as meals, medications, and personal care. Staff in these facilities provide general care much in the same way that a family member or other primary caregiver would if the resident still lived at home. When a hospice provider works in tandem with an assisted living facility, they can provide more specialized care and services for a patient. Hospice teams create a custom, multidisciplinary approach to each patient's needs. When you combine this care with the services of an assisted living facility, the patient benefits from an all-encompassing care plan that meets physical, mental, spiritual, and social needs.
Supporting Family Members
Assisted living facilities do a fantastic job of seeing to a resident's needs, but there is still pressure and stress on a patient's close family and friends. That's why hospice services provide for a patient's loved ones as well as the patient. Through respite care, bereavement therapy, and other supportive services, hospice providers educate and empower families throughout their loved one's hospice care. This training allows families and friends to better care for their loved one and to make the most of the time they have left together.
Comfort and Compassion Through the Entire Process
Hospice providers take a holistic approach to the care they give. Part of the importance of hospice care in assisted living facilities is creating a more comfortable life for a resident. The idea of hospice revolves around managing symptoms and improving quality of life for a terminally ill patient. While assisted living facilities provide a safe and healthy home for residents, hospice care can ease pain and provide comfort and compassion for patients. When you choose a hospice plan, you choose holistic end-of-life care, no matter where you spend the next few months.