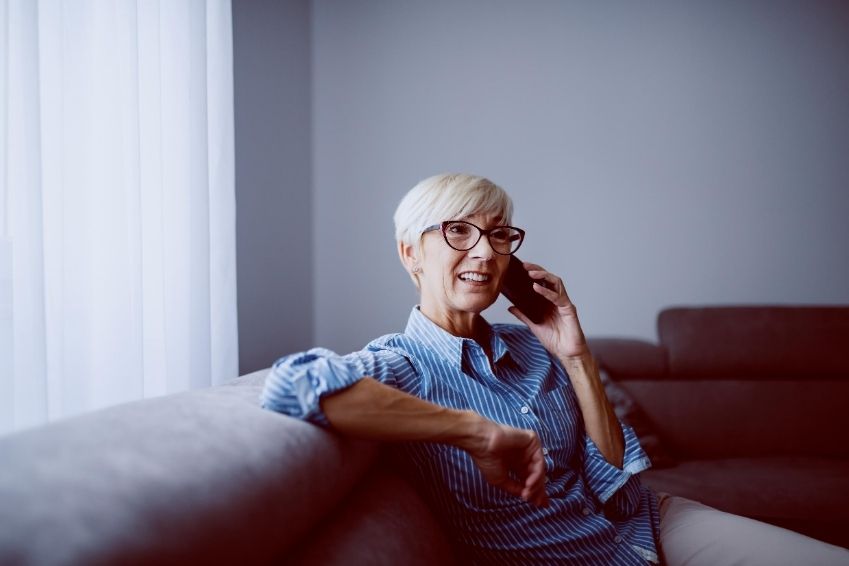 Modern technology has the potential to transform and enhance the way we care for patients. To provide the best treatment, comfort, and support possible, you'll want to take advantage of all the resources at your disposal. As such, many hospice providers are adopting and improving telehealth services as part of their care. The transition to digital communications can take some adjustment, but the results of a successful program are worth it. You can learn more about the uses and benefits of these programs with our guide on understanding telehealth in hospice care.
What Is Telehealth?
First, it's necessary to understand what telehealth is and how it affects healthcare services. Telehealth services use digital and online communication technologies to provide patients and their loved ones with the care they need from afar. These services might include appointments over phone or video calls, online resources such as educational videos, or remote monitoring of patient health. The use of telecommunications allows organizations to provide their much-needed care and service in a faster, easier, and more accessible way.
How Does Telehealth Benefit Hospice Care?
Telehealth allows you to receive the resources and care you and your loved one need digitally. This means no dealing with travel times or other hang-ups that can delay appointments or treatment. The quick access also makes hospice care more cost-effective, which, in turn, makes it more accessible to patients who need it. Beyond the technical benefits, however, telehealth in hospice care also offers a more consistent and thorough support system for patients and their families. Remote monitoring allows care providers to quickly attend to a patient's needs. Meanwhile, digital communications and a plethora of online resources offer the support families need to help their loved one, educate themselves on the situation, and process their own emotions during a difficult time.
Hospice Care During Coronavirus
While understanding telehealth in hospice care has always been important, it's become increasingly relevant in recent months. While the spread of the coronavirus creates additional stress for patients and their families, telehealth services can provide a solution that offers the same care, advice, and support you need. Remote monitoring and digital communications provide care for patients while adhering to social distancing measures and, therefore, maintaining a safe environment for your loved one.Telehealth is just one method of care we can provide. Learn how to find the best home hospice services for your aging loved one by visiting Soulistic Hospice today.