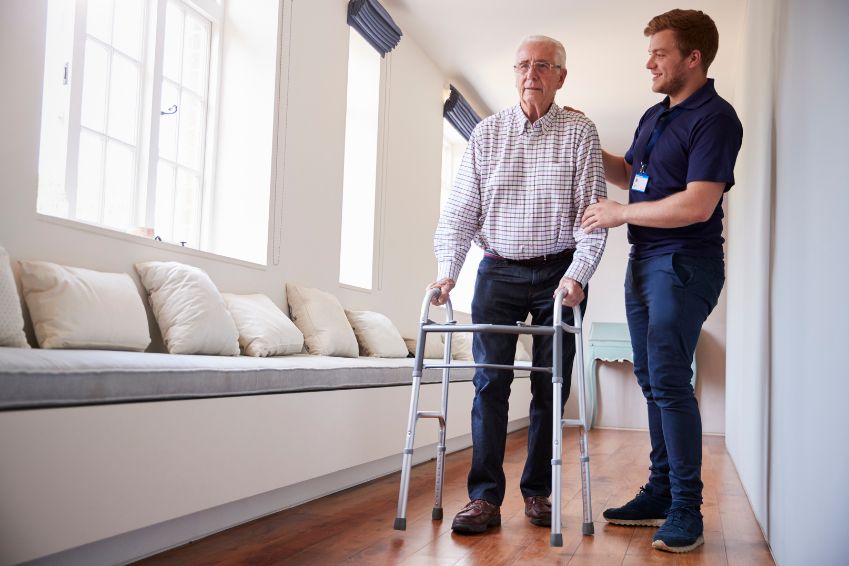 Determining the right time for hospice care for a loved one can be challenging. It's a big decision to make, and there are several factors that you should consider. In addition, there are eligibility requirements in place to ensure the transition into hospice care is the right step. But what are the criteria to get hospice care? Here is a general overview of the criteria and eligibility requirements to receive hospice care.
General Criteria for Hospice Care
Hospice care is a form of healthcare that focuses on an individual's physical, emotional, and spiritual needs at the end of life. There are different types of hospice care to accommodate differing situations. For example, there is in-home hospice care, continuous hospice care, in-patient care, and respite care to name a few. Because it's such an important decision, there are specific criteria to determine when an individual is ready to transition into hospice care. A medical doctor must certify that a patient meets the eligibility requirements to receive hospice care, and the hospice care director must also agree with the patient's assessment. This process ensures that the individuals who need hospice the most can receive the proper care at the right time. Here is a list of some of the general criteria patients need to meet for a transition into hospice.
Terminal Illness With Prognosis of 6 Months or Less
The first and most important eligibility requirement for patients to receive hospice is a diagnosis of a terminal illness and a prognosis of six months or less to live. This criterion is one of the first things medical professionals take into consideration when assessing a patient's hospice eligibility. However, suppose a patient does not have a terminal illness with a prognosis of six months or less. In that case, medical professionals will have to consider several other factors, as it is less likely for a patient to be eligible for care if they do not have a terminal illness. If a patient does meet this criterion, then medical professionals will continue their assessment to make sure that they also meet the other requirements for care.
Frequent Hospitalizations
Frequent hospitalizations are another requirement to consider when determining an individual's hospice care eligibility. If a patient has been in and out of the hospital several times within the previous six months, then it is likely that their condition is worsening, and hospice care should be a consideration. In addition, it's important to note the purpose of these hospital visits, so medical professionals can accurately determine if they relate to a terminal illness or not.
Increased Fatigue and Weakness
Another eligibility requirement for hospice care is increased fatigue and weakness. When patients have a terminal illness, it is common for them to experience feelings of weakness and fatigue that make regular activities more difficult. However, it's important to know that fatigue associated with a terminal illness is more extreme than the average feeling of tiredness. This weakness and fatigue are factors that increase over time as an individual's health begins to decline.
Changes in Cognitive Abilities
Changes in a patient's cognitive abilities are another element to consider when determining hospice care eligibility. Cognitive abilities are brain-based functions humans need to perform tasks. Some of these functions include memory, attention, problem solving, decision making, motor control, communication, and the overall mechanisms of how we learn. If a patient experiences a decline in any of these cognitive abilities, then they may be eligible for care at a hospice facility.
Progressive Weight Loss
Another factor that medical professionals consider when assessing an individual's hospice eligibility is progressive weight loss. Unintentional weight loss in elderly or terminally ill patients is a sign that a patient's health is deteriorating. The rate of weight loss will vary depending on the specific conditions of that patient. Medical professionals will work to determine the cause of weight loss and whether it constitutes hospice care.
Compromised Activities of Daily Living (ADLs)
Compromised activities of daily living (ADLs) are another factor that determines when an individual is ready to make the transition into hospice care. Changes in cognitive abilities go hand in hand with compromised activities of daily living, as it takes the same part of the brain to regulate these functions. For example, if a patient struggles to get simple daily tasks done, such as dressing, grooming, bathing, eating, cleaning, etc., it may be time to consider hospice care. One of the benefits of hospice care is that medical professionals are on staff to aid hospice patients in completing these daily activities.
Recurring Infections
When deciding a patient's hospice eligibility, doctors also consider recurring infections. When a patient has decreasing health due to a terminal illness, their immune system is compromised, making it easier to catch infections. If a patient is experiencing multiple infections over a short period, their health is not at an optimal level, and they may benefit from hospice care.
Disease-Specific Criteria
Now that we've gone over the general criteria for hospice care eligibility, it's essential to mention that there are also disease-specific criteria that individuals may have to meet for a medical professional to consider them for care. Each illness and disease are different and has a separate set of symptoms that affect an individual's health. Therefore, a doctor will have to consider different things when assessing a patient with a different condition. Here is a list of the diseases that have specific hospice care eligibility requirements:
Cancer
AIDS
Cerebral Vascular Accident (CVA/ Stroke)
Congestive Heart Failure
Cardiopulmonary Disease
COPD
Liver Disease
Dementia
Parkinson's Disease
Multiple Sclerosis
Huntington's Disease
Lou Gehrig's Disease (ALS)
Renal Disease
Now that you know the criteria for receiving hospice care, you can have a more accurate idea of when the right time is to make the transition into care. If you feel that the time is right for you or a loved one to make the transition, check out Soulistic Hospice for our in-home care services (Tucson area).