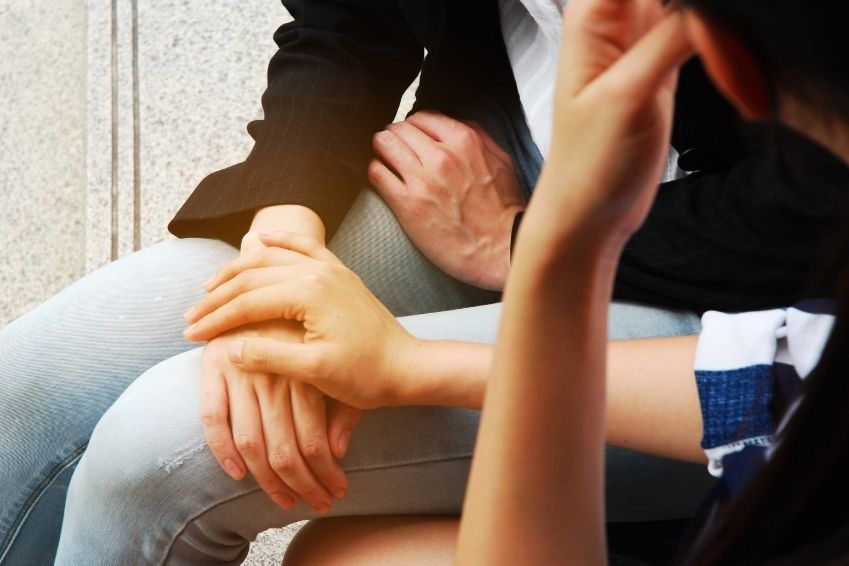 Grief and mourning are a natural part of the process when dealing with the loss of a loved one. However, it can be challenging to navigate these feelings on your own. Bereavement care is a solution many people turn to in their grieving state. But, what is bereavement care, and who is it for? Read on, and this article will explain all the details.
What Is Bereavement Care?
The term bereavement refers to the reaction of grief in response to the loss of a loved one. Bereavement care is an essential part of hospice that focuses on supporting the physical and emotional needs of those anticipating or dealing with loss. Grief can cause a chain of severe emotional, mental, and physical reactions such as anger, depression, anxiety, guilt, lack of sleep, lack of appetite, and social isolation, to name a few. The purpose of bereavement care is to work through the struggles of grief and mourning to get to a healthy state of living mentally, emotionally, and physically. The duration of bereavement care varies based on the individual but can last up to thirteen months if needed. Everyone's grieving process is unique and requires a personalized path to healing.
Who Is It For?
Bereavement care is available to the family and friends of someone who has passed or is soon to pass. Adults, children, parents, spouses, and siblings can utilize bereavement care. These programs aim to help family members and friends as they go through the grieving and mourning process before and after the death of a loved one. Grief counseling is one of the elements of bereavement care that supports the emotional needs of individuals as they heal. People of any age can benefit from a bereavement care program.
What Are the Benefits?
As we mentioned previously, losing a loved one comes with many challenging emotional, mental, and physical responses. Bereavement care works to help individuals deal with their struggles and mourn in a healthy and positive way conducive to their healing process. Some of the main benefits of bereavement care are as follows:
Work through the stages of grief at a healthy pace.
Decrease the severity of emotional, mental, and physical triggers.
Find support in people going through similar situations.
Learn healthy coping mechanisms.
Re-engage in everyday tasks and life.
Relieve overall stress and anxiety related to grief.
Find a successful path to healing.
Now that you know what bereavement care is and who it is for, you can decide if bereavement care is right for you and your family. Visit us at Soulistic Hospice for hospice bereavement services in the Tucson area.