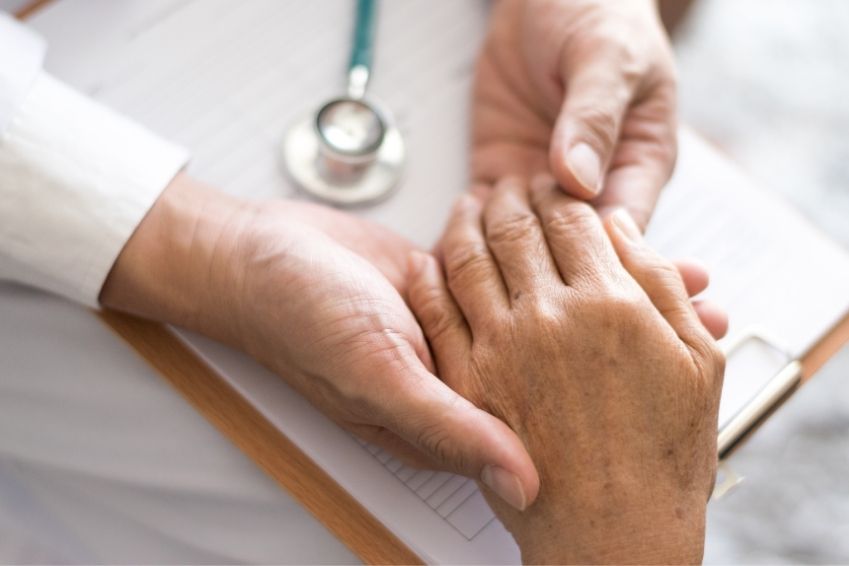 Receiving a terminal diagnosis is never easy for anyone. Anticipating the death of a loved one comes with many strong and painful emotions. It's easy to feel at a loss or unable to come up with your next steps. If you have a loved one who is terminally ill, remember that you don't have to experience this alone. You can find the resources you need to work through your own emotions, support your loved one, and plan for the end of life in a way that takes care of everyone involved. Find the help you need with this advice on what to do when a loved one is terminally ill.
Take Time To Process Your Emotions
Everyone handles the news of a terminal illness differently. You might be surprised by your own emotions, as well as those of your loved ones. It's important to allow yourself to recognize and experience these feelings. Find the support you need by reaching out to loved ones, joining support groups, or seeking a counselor or therapist. Take the time to process and work through your own emotions. This will help you provide better care and support for your loved one as they work through their own thoughts, fears, and feelings.
Face the Difficult Conversations
Figuring out the best way to approach conversations about death is hard. The wide range of heavy emotions and uncertainties make it difficult to directly address the issue. Some terminally ill patients don't want to discuss it at all. However, one of the most important things to do when a loved one is terminally ill is to be open and available for the conversation if they want to have it. When you show your loved one that you're ready to talk about it, you provide them with an outlet to voice the deeper thoughts and fears they may be experiencing. This paves the way for the necessary and practical discussions you need to have, such as those regarding living wills or end-of-life arrangements.
Find the Best Care
The right end-of-life care can provide relief, support, and comfort for your loved one. A quality hospice agency provides more than just daily medical care and treatment. They help create a personalized plan to make every day more comfortable and fulfilling by assisting with daily tasks, offering activities like music or art therapy, or simply being a present and friendly companion. At Soulistic Hospice, we prioritize holistic end-of-life care that supports both you and your loved one physically, mentally, and emotionally. Making a decision with or for your loved one can be difficult, but finding a reliable source of care that you can trust makes the process easier for everyone involved.