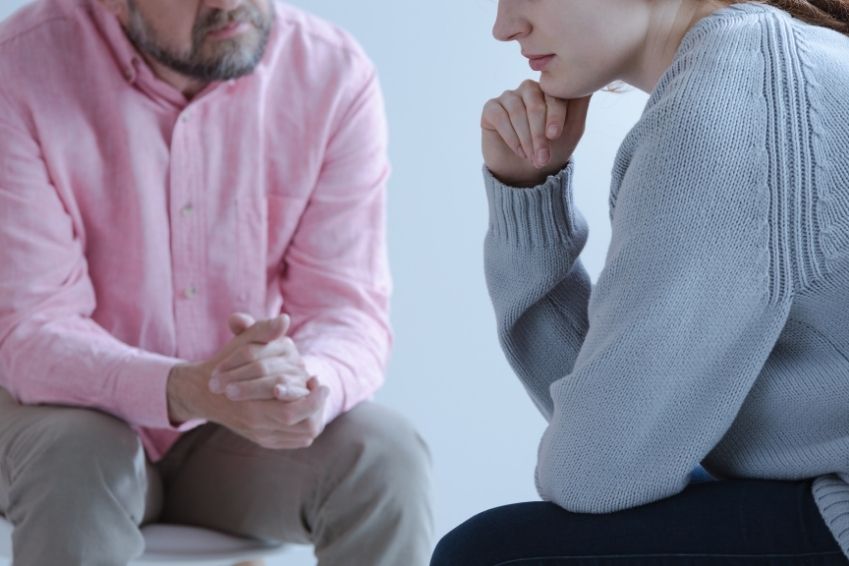 Loss is a chaotic experience, no matter how well you brace yourself for it. Stress, pain, fear, anger, and sorrow all churn into something too heavy and jumbled to make sense of. It is disorientating to exist in a world without your loved one and adjust to this change. The complication of loss makes it important to lean on others to help you process your feelings and guide you in the next steps. Grief counseling is a tool many people use to find their foothold through the pain. If you choose to attend, here is what to expect during your first grief counseling session.
Deciding on a Group or Private Setting
If you have not dealt with loss before, determining what you need in such a difficult time is not easy. You may feel conflicted between a desire to be with others and the lack of energy to be around people while in pain. There are benefits to both group grief counseling sessions and one-on-one therapy, and which you choose may change over time.
In group sessions, others will understand if you still struggle to speak about loss and will be there to help you fill in the blanks of this confusing emotional landscape. Private sessions are more demanding, but the opportunity to speak openly can help you to face things that you might otherwise feel the need to repress.
Controlling the Pace
In either style of grief counseling, you will find that you have total control over what you say and when. There is no singular bereavement experience, so there is no expected pace. You will be able to decide when you are ready to speak, and those around you will be ready to listen when that time comes. In your first session, feel free to define your own boundaries, but be ready to hear the stories of those who are at different points in the process than where you are each time you attend a group.
Healing Takes Effort and Time
There are no steps backward when it comes to healing from loss, so don't feel any pressure to progress. Your first session may range anywhere from a quiet conversation to an intense catharsis. For most, the process of grief counseling is not to erase the pain but to help you find your ability to live alongside it. There is no magic word that will teach you to exist with loss, but hearing from others and reflecting on your own thoughts, feelings, and statements will guide you to your own unique path of recovery. Be ready to listen, both to your peers' stories and to yourself.
Knowing what to expect from your first grief counseling session can help you prepare for the feelings, setting, and process you will experience. If you seek bereavement care in the Tucson or Southern Arizona area, please reach out to our team at Soulistic Hospice. We can assist you in finding a session that suits your preferences, even if your loved one was not under our hospice care.