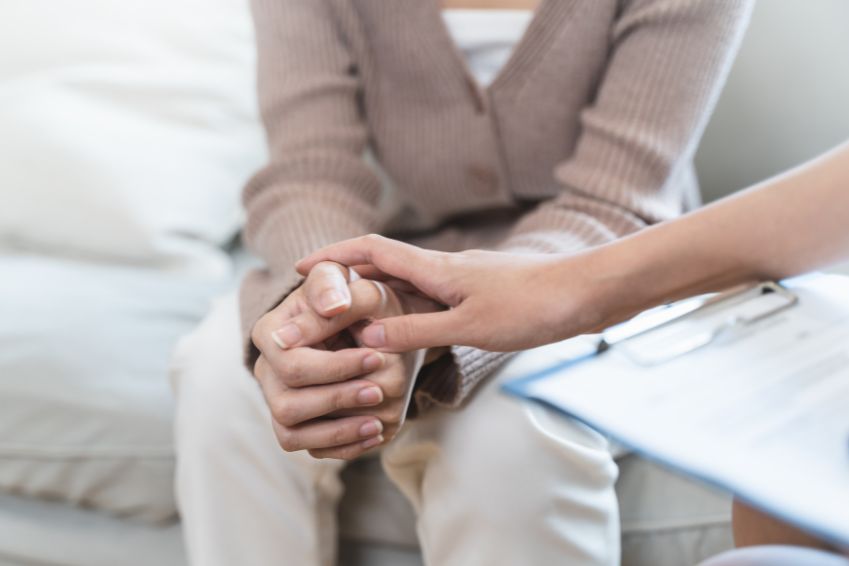 Hospice emotional support counseling is a type of counseling that gets provided to individuals who are receiving hospice care. It focuses on providing psychological and emotional support to patients and their families as they navigate the end-of-life experience. Hospices utilize counselors with specialized training to help patients process their emotions during this difficult time. Here's what to expect from hospice emotional support counseling.
The Counseling Process
When working with an emotional support counselor, hospice patients can expect a safe and supportive environment to explore their thoughts and feelings. The counseling process begins by assessing the patient's needs and creating a personalized treatment plan. During the initial appointment, the counselor will take time to get to know the patient to build trust.
The hospice counseling process typically includes regular appointments over several weeks or months as needed. These sessions allow patients and counselors to work together to understand and accept what they are going through. During each appointment, the counselor will listen attentively without judgment so that patients feel comfortable discussing difficult topics such as grief, loss, fear, anger, or guilt related to end-of-life issues.
Emotional and Spiritual Support
You can also expect emotional and spiritual support from hospice counseling. While physical treatments are important for managing pain and other symptoms, patients' emotional and spiritual needs often get overlooked or neglected. Without proper attention to these issues, patients can suffer from psychological distress that may impede their ability to cope with their illness or make decisions about end-of-life care. Hospice counseling helps address this need by providing a safe space for individuals to process their emotions related to terminal illnesses.
These counseling sessions help address many of the mental and emotional struggles of terminal diagnoses. For example, depression, stress, anxiety, and frustration are common issues that hospice patients experience. And emotional support counseling provides helpful strategies and therapeutic techniques to handle these mental symptoms appropriately.
Improved Quality of Life
Hospice emotional counseling is invaluable in helping patients and their families cope with a terminal illness. By providing a safe space to explore thoughts, feelings, and beliefs related to end-of-life issues, hospice counselors can help improve the quality of life for those receiving care. Through regular sessions, counselors help to equip clients with coping strategies and resources to live more fully during this transition period.
One of the most important aspects of hospice emotional support counseling is its ability to provide comfort, reassurance, and understanding at a time when these qualities may be hard to find elsewhere. Counselors strive to create an open environment where individuals feel free to express themselves without fear or judgment, process their emotions, and move toward acceptance and peace.
Now that you know what you can expect from hospice emotional counseling, you can better understand how the process works. Soulistic Hospice offers emotional counseling to support patients on their journeys.