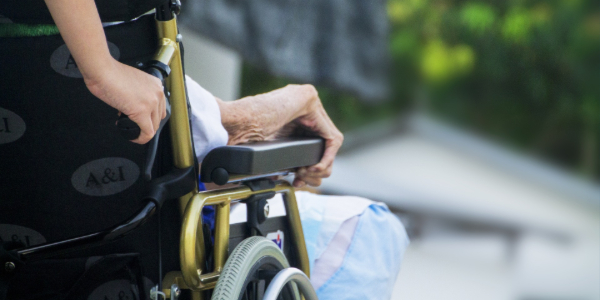 Watching someone you love reach the end of their life is never an easy thing to do. However, you can still do your best to make them as comfortable and happy as possible throughout their last days. This is often where holistic hospice care facilities come into play. They provide your family member with a safe and comfortable place to live out the remainder of their time with you.
Hospice centers date back to the 11th century. During that time, a religious order of hospitals was set up by monks along one of the pilgrimage roads leading to Jerusalem. They have changed a great deal since then and they now have higher standards of care than ever before. Even though most hospice care centers offer top-notch care, there are things you should be looking for in a hospice center so that you can be assured your loved one is getting the best care possible.
The Ability to Make It Home
A good holistic hospice center will allow your loved one to make their space feel like home. They should be able to have items and photos that they cherish close to them in their last days. It will help them to feel comfortable and make their hospice room feel more familiar. This is especially helpful for patients who might be dealing with levels of dementia and might need visual reminders.
A Caring Staff
The staff at your choice of holistic hospice center should be caring and make it their mission to make your loved one feel safe and welcomed. It's a good idea to tour the facility and speak with some of the staff before you make your decision. This will allow you to get a feel for how they treat people and the general vibe of the center itself. If it doesn't make you feel good to be there, then it's likely not the right place for the person you care for.
Encouragement to Thrive
One last thing that really sets a hospice center apart is when they encourage their patients to thrive. Hospice shouldn't feel like a place to go to for their life to end. It should feel like a place where your loved one can be happy and thrive for as long as they have left.
If you're looking for holistic hospice care centers, rely on Soulistic Hospice for more information.