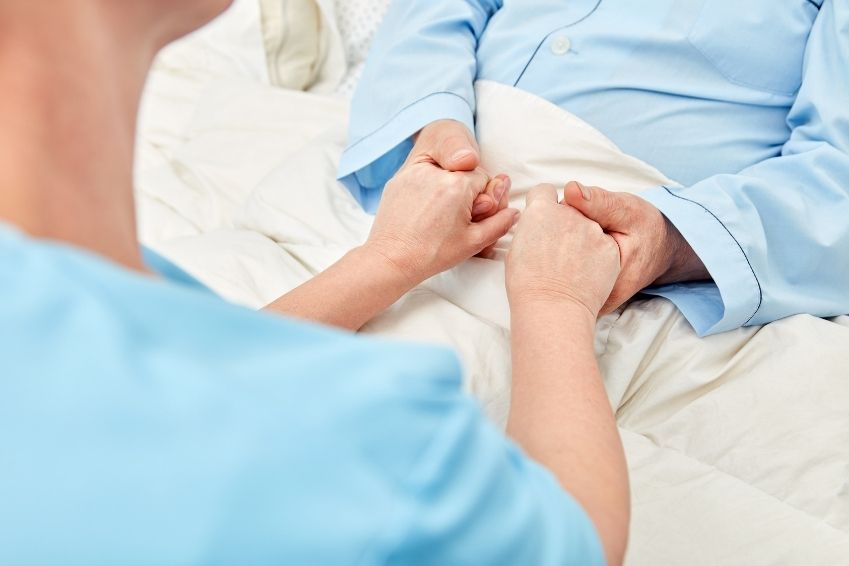 Amyotrophic Lateral Sclerosis (ALS) is a neurodegenerative disease that affects the different nerve cells in the spinal cord and brain. Muscle wasting and atrophy can occur in patients with ALS as the disease progresses. Living with ALS is a struggle, and when the disease causes a significant decline in a patient's health, it may be time to consider other options. Hospice care is a solution for ALS patients nearing end-of-life, but when should an ALS patient consider hospice? Here is a brief overview of some things to consider when deciding if hospice care is the right choice for your loved one with ALS.
Prognosis of Six Months or Less
Moving yourself or your loved one into hospice care is a big decision. However, having a sense of direction regarding when the time is right can be incredibly beneficial. One of the main eligibility requirements for ALS patients to receive hospice care is a prognosis of six months or less. Medical professionals consider two crucial factors when deciding an ALS patient's prognosis: the patient's ability to breathe and their ability to swallow. Therefore, when a patient receives a six-month or less prognosis, it is a good time to start considering the move to a hospice care facility.
Experiencing Impaired Functions
Experiencing impaired functions is another sign that it may be time for an ALS patient to consider hospice. As ALS progresses, patients experience structural and functional impairments, impaired nervous system structures, impaired communication and mental functioning, impaired mobility, and movement, as well as sensory function impairments. This overall decrease in functioning causes patients to have severe limitations in the daily tasks and activities they can complete independently. When an ALS patient is experiencing this level of function impairment, it's a good time to consider hospice care as a solution.
Needing Assistance With Symptom Management
One of the primary goals of hospice care is symptom management. Hospice professionals are there to make sure that patients are as comfortable as possible during their end-of-life. So, if you notice your loved one needs more assistance with symptom management, it may be the right time to move them into a hospice care facility. Some symptoms that hospice professionals will help manage are respiratory dysfunction (shortness of breath), difficulty swallowing, difficulty communicating, bodily pain and soreness, depression, and anxiety, to name a few.
It's helpful to have an idea of when to move an ALS patient into hospice care so that you can make the best decision for you or your loved one. Soulistic Hospice offers a thoughtful and well-rounded end-of-life treatment plan (near Tucson, AZ).