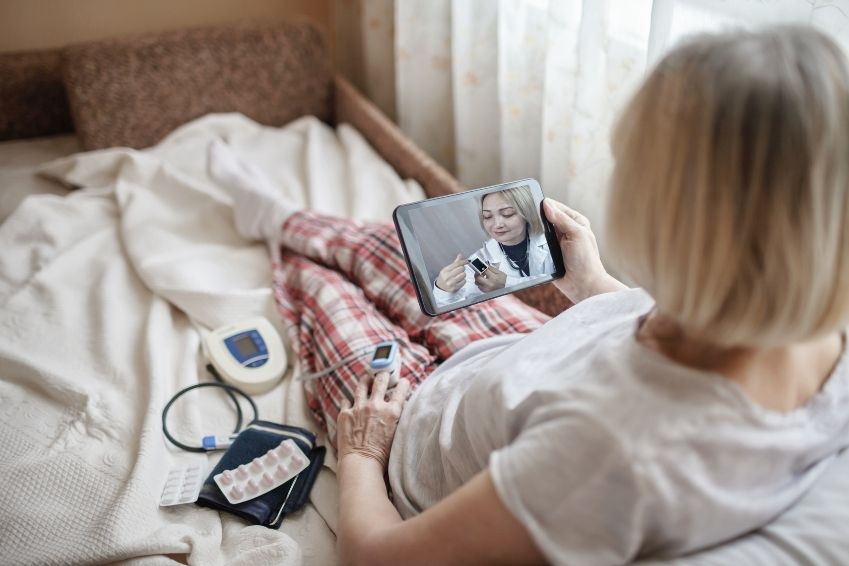 Virtual visits are an increasingly popular option for all areas of healthcare, but hospice facilities, teams, and patients are truly making the most of new technology and communication strategies. Here are a few reasons why virtual visits are beneficial for home hospice patients.
Adding Accessibility To Care
One major benefit of virtual hospice visits is their accessibility. Virtual visits limit the need to drive to facilities, pay for parking, or move from one building to the next. Meeting via video chat or phone call ensures that caregivers can get answers whenever and wherever they need them, no matter how far they are from home. Providing further accessibility in healthcare is a fantastic goal, and telehealth is a step in that direction.
Keeping a Patient Comfortable
On top of making visits and updates more accessible, virtual visits also add a level of comfort to hospice care for home patients. Staying in the home and keeping the visit digital takes pressure off patients and their loved ones to arrange the space, and themselves, for guests. Patients can avoid the discomfort of changing their environment and stay comfortable in their own space while communicating via phone, tablet, or computer. This ability to stay at home also makes it less stressful to have company when combatting illnesses like the cold.
Alleviating Caregiver Worries
Virtual visits and other forms of telehealth communication like phone calls and emails also help caregivers do more for their loved ones or patients with confidence. The ability to get timely responses and instructions as needed empowers caregivers to act. While hospice care always involves 24-hour care and resources, virtual visits and contact make pain treatment and questions that much easier to handle.
While virtual visits aren't absolute substitutes for in-person care, there are clearly a number of reasons virtual visits are beneficial for home hospice patients. Having the option to meet virtually expands the meaning of hospice care to suit more patients and their families. If you're seeking at-home hospice care options and value virtual visits, our team at Soulistic Hospice is happy to assist.
We'll gladly work with you to answer questions and provide guidance using whichever platforms you prefer. Our team also provides training to help the patient, caregiver, and family make the most of virtual visits. Feel free to contact us at any time to learn more about the patient services we provide and how Soulistic Hospice can help you or your loved one find comfort and relief.